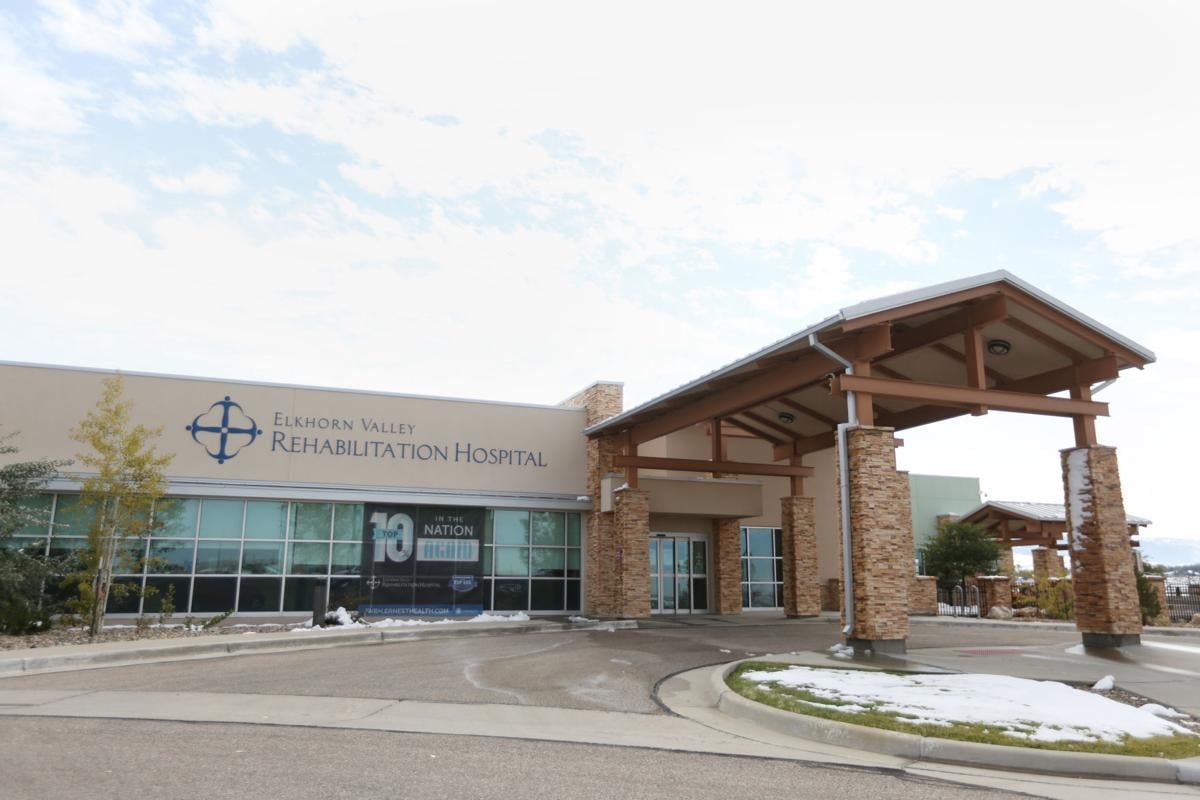 After two staff members tested positive for the coronavirus last month, officials at Casper's Elkhorn Valley Rehabilitation Hospital refused an offer to conduct mass testing of staff and patients there, health officials said Wednesday. Four weeks later, 12 more people have tested positive.
"Several" cases have been identified at the facility in the past few days, the Casper-Natrona County Health Department said in a press release. Two were confirmed on Sept. 2, and subsequent mass testing led to the identification of 10 more positive cases tied to the east Casper facility. In all, 14 cases have been linked to Elkhorn: eleven staff members and three patients.
Two initial cases were identified in early August, and on Aug. 13, the state Department of Health offered to conduct mass testing at Elkhorn. The state has provided similar surveillance efforts to other long-term care or in-patient facilities.
But Elkhorn officials refused, said state Health Department spokeswoman Kim Deti. She said she didn't know why. Messages left for the hospital's local spokeswoman and for officials with Ernest Health, Elkhorn's corporate office, were not immediately returned Wednesday.
Hailey Bloom, spokeswoman for the Casper-Natrona County Health Department, confirmed that Elkhorn rejected an offer of mass testing.
Deti said she wasn't aware of any other facility in Wyoming that had refused the offer to conduct mass testing, which wouldn't have cost Elkhorn any money. She said the only burden that would've been placed on the facility was collecting samples from people tied to it.
A "large number" of staff members are currently under quarantine; the press release from the agency indicates that so many staff are isolated that employees who are asymptomatic and tested negative last week will be able to work "to ensure patients receive continued and required care."
Bloom said the health department was "considering all staff potentially exposed."
"Since this is still so early in (the) investigation we do not have a lot of those additional details completely identified yet as the primary focus remains the health and safety of patients, staff and the community," she said.
Asked if allowing staff to return to work before completing a 14-day quarantine is best practice, Deti declined to comment and directed the question to Elkhorn and Natrona County officials. But Deti did say that facilities in a similar situation as Elkhorn could operate under an exemption to continue providing care to patients. She said it was "unclear" if Elkhorn was operating under that exemption.
The local health department "has followed up with contact tracing, identified, and quarantined anyone outside of the facility and anyone else who may need additional testing as a result of these cases," officials said in a press release. "Additionally, CNCHD and the Wyoming Department of Health will work with the facility to determine appropriate isolation, additional protocols and logistics for additional testing if needed to protect patients, staff members and our community."
It's unclear if there are any outstanding samples taken from patients and staff at Elkhorn. It's also unclear how the virus was able to enter the facility.
Concerned about COVID-19?
Sign up now to get the most recent coronavirus headlines and other important local and national news sent to your email inbox daily.