Residents living in the Rotary Park and Garden Creek Falls areas of Casper Mountain were ordered to evacuate after a fire ignited Saturday afternoon at the base of the mountain.
"(Evacuations) have been ordered for residents and business occupants in the area due to immediate and imminent danger," Natrona County Emergency Management posted on its Facebook page. "Areas around Rotary Park, Garden Creek Falls, and the surrounding areas should evacuate the area as quickly as safely possible. You will need to travel away from Casper Mountain for safety reasons."
The evacuation order extended through the Garden Creek loop, up to Davis Way and down to Rotary Park. People in Rotary Park were also ordered to evacuate, Casper Fire-EMS spokesman Eric Christensen said.
An evacuation advisory was issued for the rest of the mountain.
"Do not delay leaving to gather belongings or make efforts to protect your home or business," the county emergency management office said. "Evacuating immediately not only supports your safety, but also allows emergency crews better access to the area."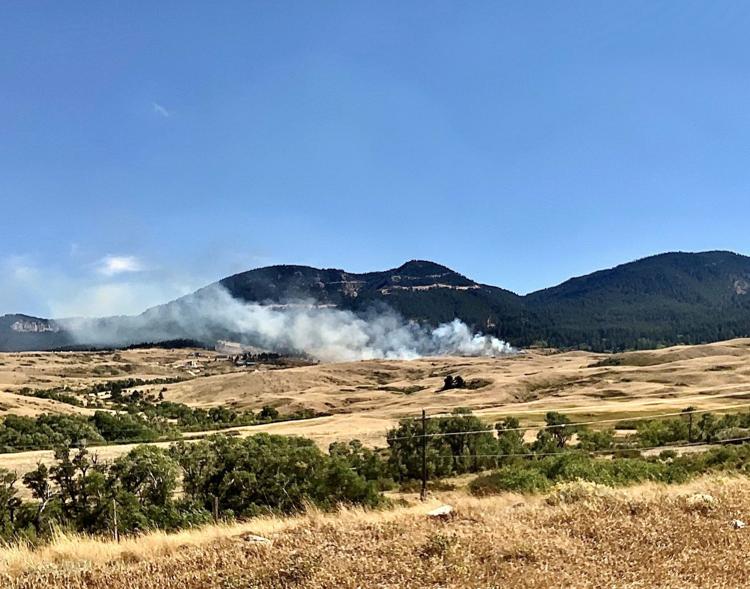 The wildland fire ignited Saturday afternoon in the Garden Creek area amid hot, dry and windy conditions. At least one structure burned, according to Christensen and photos posted to social media. The structure, a residential home, was completely engulfed, Christensen said. He was unaware of any injuries or if additional structures had been damaged.
A Star-Tribune reporter saw flames burning up the side of the mountain shortly before 4 p.m. It was burning from the east to the southwest, and at its highest elevation was near the tree line. It left a visible black scar over the area.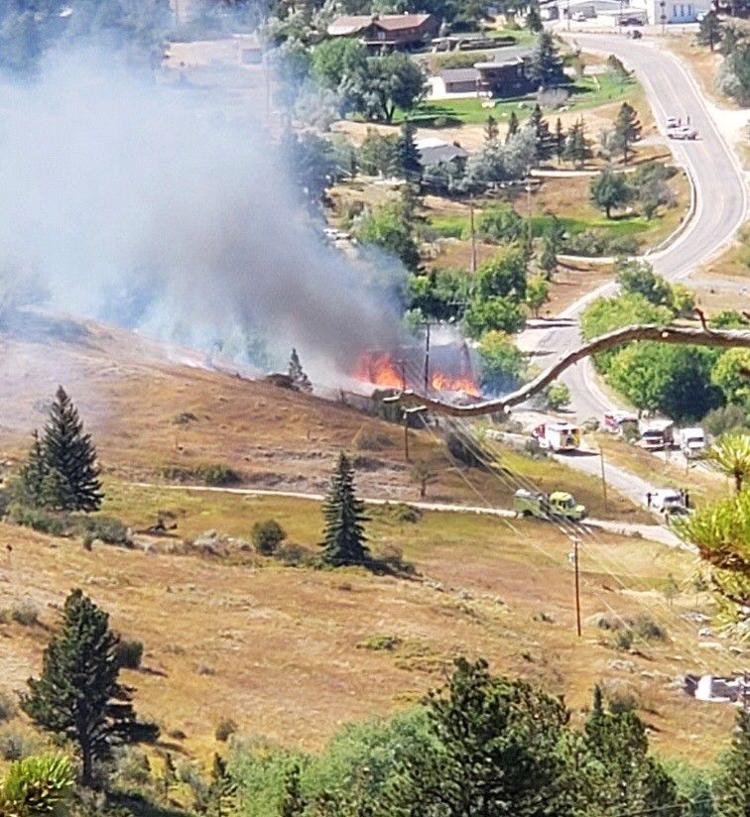 Christensen said late Saturday afternoon firefighters were still working to contain the fire, which he said was slowly being contained but still had the potential to grow.
Aerial assistance was deployed in the form of an air attack, two planes dropping fire retardant and a helicopter dropping water from a nearby pond.
The helicopter has a return time of two minutes, Christensen said, while the planes carrying the retardant need to reload at the county airport. He estimated those trips take roughly 30 minutes each.
Photos posted on social media show what appears to be at least one home fully engulfed in flames in the Garden Creek area. The Natrona County Fire District described the blaze on its Facebook site as an "active wildland fire with structures involved."
According to a Wyoming Highway Patrol trooper, the fire started shortly before 2 p.m. Authorities blocked off Garden Creek Road as well as Casper Mountain Road at 59th Street and moved people out of the area.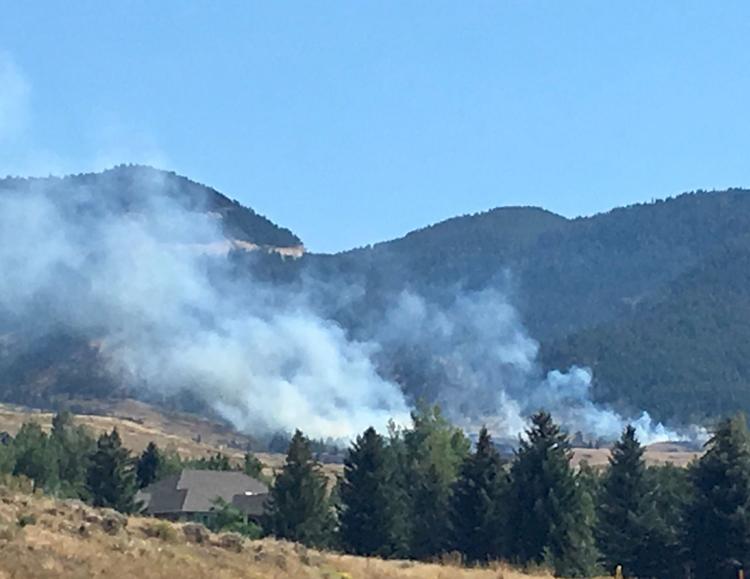 Christensen said Casper firefighters were receiving assistance from practically every neighboring agency, including Mills, Evansville, Casper Mountain and the county fire departments, as well as the Bureau of Land Management and Wyoming Medical Center.
While firefighters were working, the public was advised to avoid Rotary Park and the Bridle Trail.
The hot and dry weather conditions left the entire state of Wyoming under a red flag warning on Saturday, according to the National Weather Service office in Riverton. Temperatures in Casper reached nearly 100 degrees with breezy conditions.
Temperatures are expected to plunge to 65 degrees on Labor Day and 40 on Tuesday, with snow forecast for the area.
Follow local government reporter Morgan Hughes on Twitter @morganhwrites
Be the first to know
Get local news delivered to your inbox!