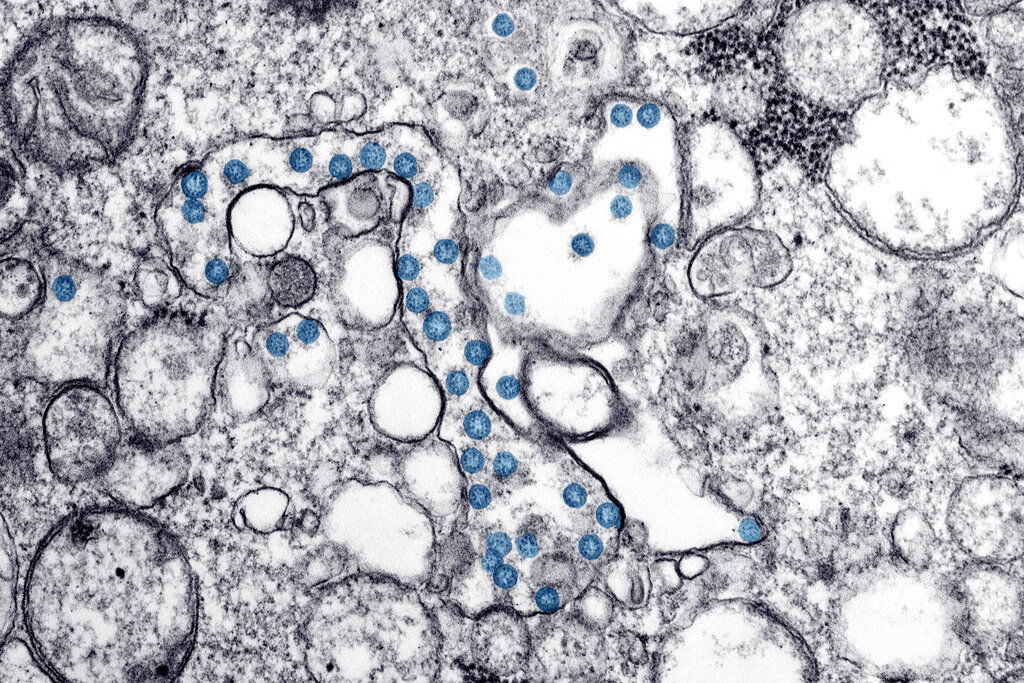 A Johnson County man who was infected with the novel coronavirus has died, the first such death in Wyoming, the Department of Health confirmed Monday. There has now been a death in every U.S. state.
"This is a sad development we hoped we wouldn't see in Wyoming and we want this person's family to know they have our sympathy," state health officer Dr. Alexia Harrist said in a statement. "The advice we've been offering and actions we've taken ultimately come down to preventing as many serious illnesses and deaths connected to this disease as we can."
The man was older and had health conditions that made him a higher risk for the disease, the Health Department said. Johnson County has 11 confirmed cases of the virus, with two probable. Ten of the 11 confirmed patients have recovered, according to the Johnson County Healthcare Center. The northern Wyoming county has a population of roughly 8,400.
The death was confirmed by the Health Department on Monday morning, Health Department spokeswoman Kim Deti said; the death was confirmed by the man's death certificate.
The man was hospitalized in Johnson County and died last week, said Deti, who declined to release his age. The man was previously confirmed as a positive case.
In a press release, the Johnson County Healthcare Center wrote that the man had been hospitalized for one day prior to his death and that he had "serious underlying medical conditions and comorbidities."
"First and foremost, JCHC wants to express our deepest sympathies to the family and friends of the patient," the hospital's CEO, Sean McCallister, said in a statement. "While we have yet to experience the magnitude of outbreak in Johnson County as some larger cities across the U.S., a related death is very sobering."
The hospital added that "appropriate measures were taken to protect its caregiver team and others who encountered the patient."
Gov. Mark Gordon, who hails from the Johnson County town of Kaycee, tweeted that he was "saddened to learn that we have lost our first Wyoming citizen to COVID-19."
"This one was close to home and sadly serves as a grim reminder of the importance of following public health orders and guidance so we can reduce the number of serious illnesses and deaths in our state," he wrote. "(First lady) Jennie and I extend our thoughts and prayers to this gentleman's family and friends."
Wyoming is the last state to have a reported death from the virus. It had been the only state without a death since Hawaii announced its first death March 31. Wyoming has among the fewest known cases of any state, though it also has the lowest population of any other state. On a per-capita basis, Wyoming's infection rate ranked 41st in the nation Monday, according to the New York Times.
Officials have said for some time now that a death would eventually come.
"The virus is as serious here as it is everywhere else," Harrist said Friday. "I expect we will see deaths here."
According to the current version of a University of Washington model, Wyoming was projected to have its first death this week. Previous versions of the same model predicted deaths earlier. A version of the model from two weeks ago predicted 143 deaths here; it now projects 43 deaths in Wyoming. The Health Department has declined to comment on the accuracy of this model, though it's been cited by federal health officials.
Statewide cases
The actual total of infected people is almost certainly much higher, given testing limitations, health experts say. Many people with COVID-19 don't have symptoms, meaning they can pass it off to someone else without even knowing it.
Twenty-one of the state's 23 counties have at least one confirmed case. At least 13 percent of Wyoming patients with the coronavirus have been hospitalized, and 37 patients have fully recovered.
In an effort to slow the disease, Gordon and Harrist last month ordered the closure of schools and many businesses where people congregate, including bars, gyms, tattoo parlors and hair salons. Restaurants remain open, but only for to-go orders. People are also prohibited from gathering in groups of 10 or more.
Earlier this month, Gordon extended the closures through the end of April.
Wyoming was also the last state to reach 100 confirmed cases.
Concerned about COVID-19?
Sign up now to get the most recent coronavirus headlines and other important local and national news sent to your email inbox daily.