LARAMIE — As he continued to wait over the weekend for the call that would change his life, Logan Wilson joked that he started to wonder whether some NFL teams might have the wrong phone number or that his cell service might not be working in rural Wyoming.
That was the Bengals' plan all along, too.
While talking with Wilson minutes before Cincinnati's selection was officially announced by NFL Commissioner Roger Goodell on national television, Bengals coach Zac Taylor mentioned the organization was holding its collective breath in hopes the Casper product would still be on the board once the 65th overall pick rolled around.
As suggested by their NFL-worst 2-14 record last season, the Bengals had no shortage of needs to address during the three-day draft. They started with their quarterback of the future, officially ending the speculation over the No. 1 overall pick by using it on LSU Heisman Trophy winner Joe Burrow, before getting Burrow a weapon on the outside, Clemson receiver Tee Higgins, in the second round.
Then their attention turned to Wilson, whom Taylor said the organization had zeroed in on from the start of the draft. Three inside linebackers were taken in the first round Thursday, and Wilson, whom ESPN analyst Mel Kiper had ranked as the third-best prospect at the position entering the draft, wasn't going to be far behind.
Once the Kansas City Chiefs — one of the teams Wilson met with during the pre-draft process — passed him over for Mississippi State linebacker Willie Gay with the second-to-last pick of the second round, the Bengals, much to the delight of everyone in the their draft war room, were there waiting to make Wilson the first pick of the third round.
"With Logan Wilson, we walked into the first day of the draft and said, 'Somehow, some way, we're going to end up with him on our team," Taylor told Bengals.com shortly after drafting Wilson. "You don't really care where you take him because you're planning on him coming in and playing a big role."
Taylor declined to reveal to the in-house website whether Wilson was the top-rated inside linebacker on the organization's draft board, but the Bengals have been enamored with Wilson ever since they got a chance to scout him at the Senior Bowl back in January. Taylor coached the South team while Wilson suited up for the North team, but Bengals brass, which included senior defensive assistant Mark Duffner, watched Wilson during practice and got a chance to talk to him during the week in Mobile, Alabama.
"They didn't really say anything specific they were looking for," Wilson said of his pre-draft conversations with the Bengals. "They were just trying to get to know me as a person and understand kind of what I do from our previous schemes. Other than that, they talked to me a little bit about what they do, but it was just more of understanding what I knew about our schemes and how I could translate that to the NFL and what they kind of run in Cincinnati."
One last conversation with Wilson the day of the game had the organization convinced the four-year starter and three-time captain at UW was one of the linebackers it had to have.
"I wanted to kidnap him and drive him back to Cincinnati right then," Duffner told the website. "Hard not to love a guy like that. A three-year captain. You don't see many of those guys."
Now that they do, the Bengals expect Wilson to make an immediate impact for a defense in desperate need of playmakers. Out of 32 NFL teams, Cincinnati finished the 2019 season 25th in points allowed (26.3), 29th in yards allowed (393.7) and last against the run (148.9).
The Bengals weren't great against the pass either, ranking 21st in that category (244.8) — all areas in which they anticipate Wilson's skill set being able to help. The former Natrona County High School defensive back finished his UW career with 421 tackles and 10 interceptions, including four as a senior to lead all Football Bowl Subdivision linebackers.
Wilson only boosted his stock by running a 4.63-second 40-yard dash at the NFL Scouting Combine in February. The Bengals signed veteran middle linebacker Josh Bynes in free agency earlier this offseason, but Wilson's youthful combination of sure tackling, natural coverage skills and sideline-to-sideline speed could be injected into the second level of their defense sooner rather than later, particularly in an AFC North division where Cincinnati needs to keep up with the Baltimore Ravens' fleet-footed quarterback, Lamar Jackson.
"We followed him over the next four months (after the Senior Bowl) and really just felt like he was a great fit for all the things we've been talking about in this building," Taylor said. "He's a three-down player, he's physical, he can run, and he's got the right mentality. We're just excited to add him to that side of the ball."
As the first selection of the third round, Wilson's rookie contract is expected to be worth approximately $4.9 million with a signing bonus totaling about $1,156,793, according to Spotrac.
NC - Cheyenne East Football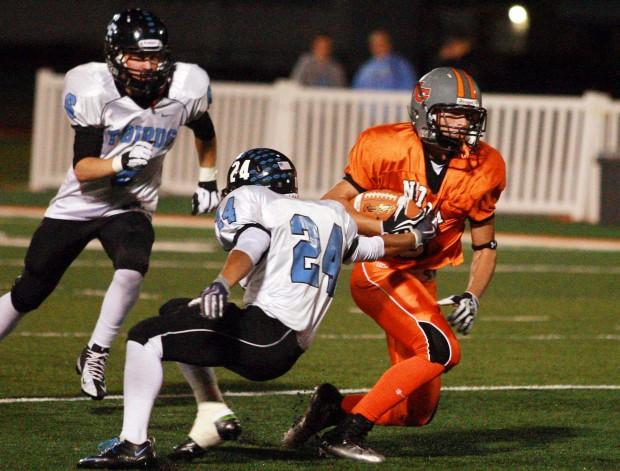 Logan Wilson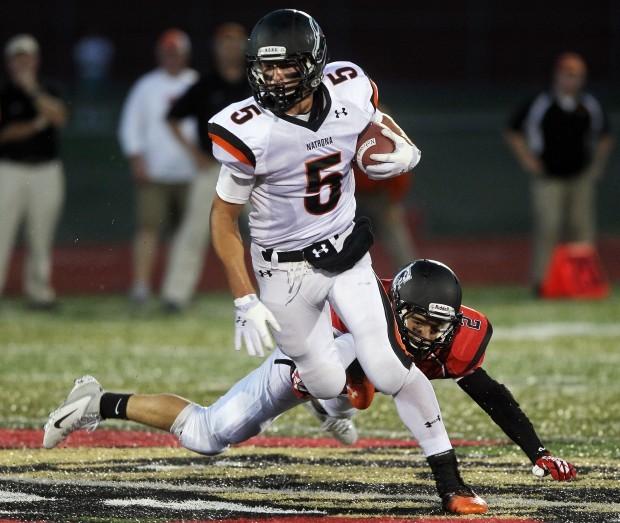 NC vs Rock Springs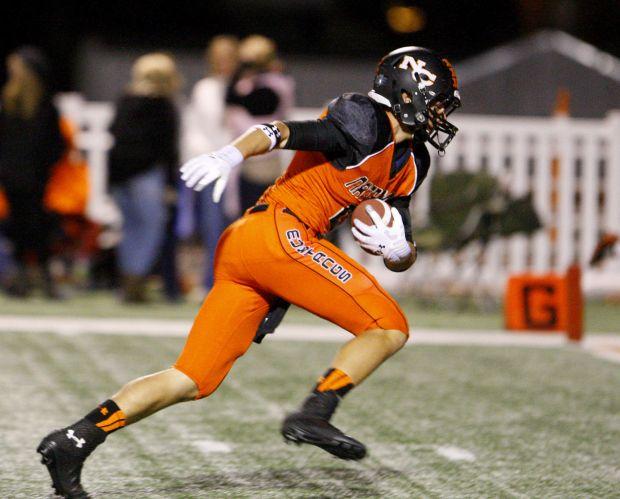 Logan Wilson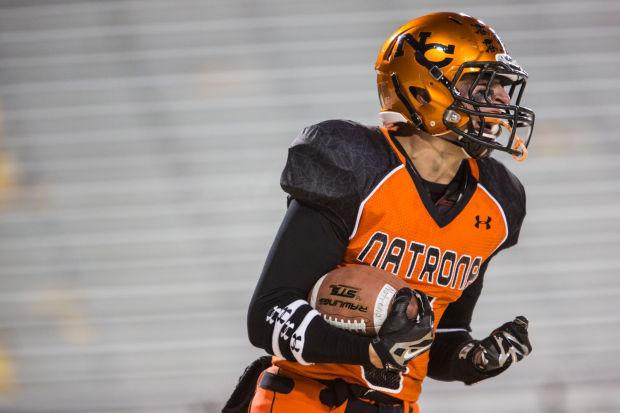 2014 Super 25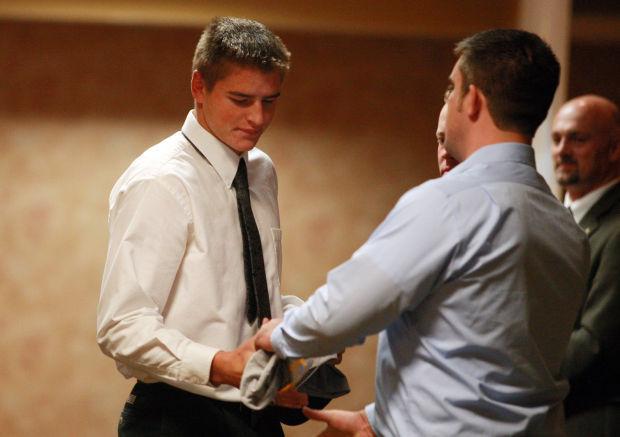 2015 Shrine Bowl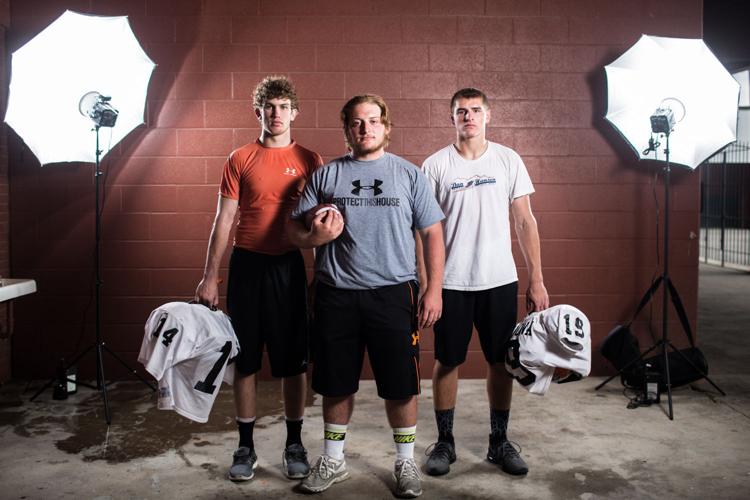 4A Boys Basketball Semifinals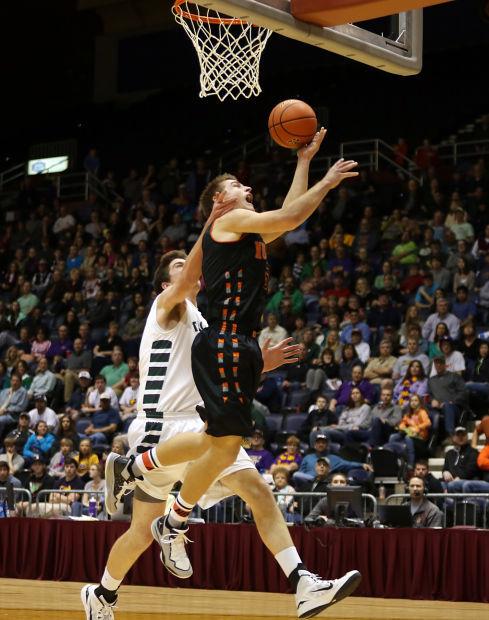 Wyoming Track and Field Classic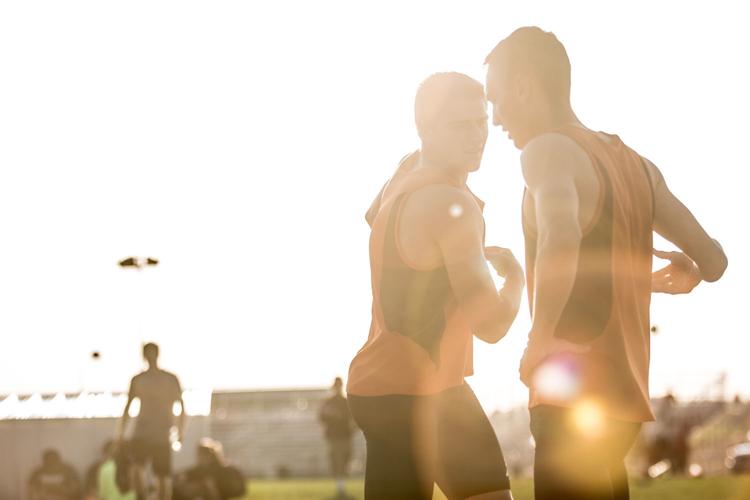 2015 Shrine Bowl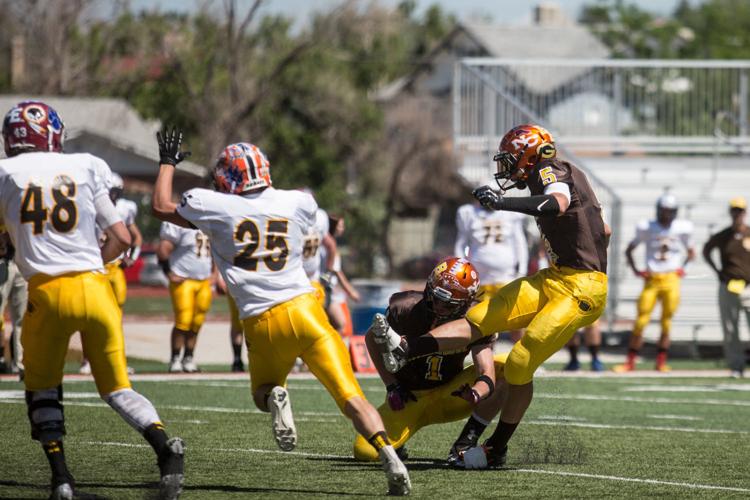 Logan Wilson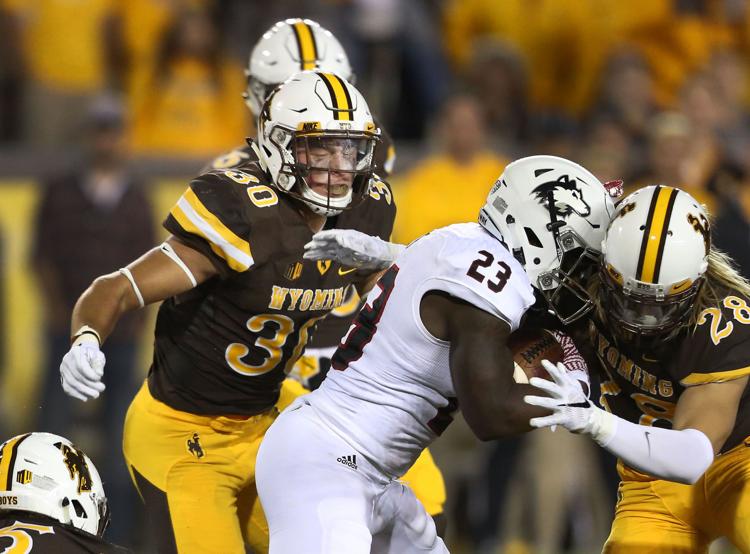 Wyoming UNLV Football touchdown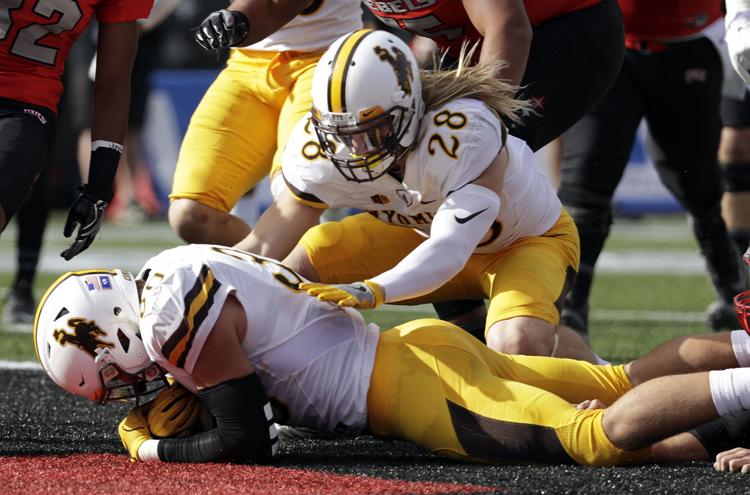 Wyoming vs Fresno State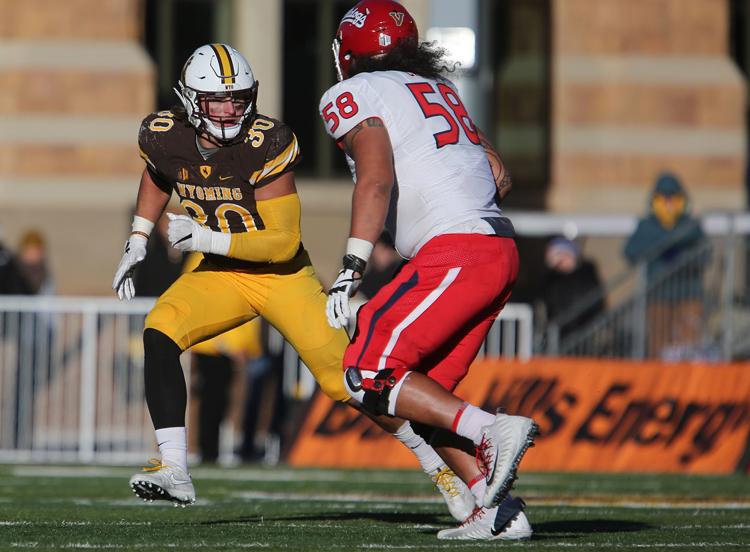 CMU vs. Wyoming - Famous Idaho Potato Bowl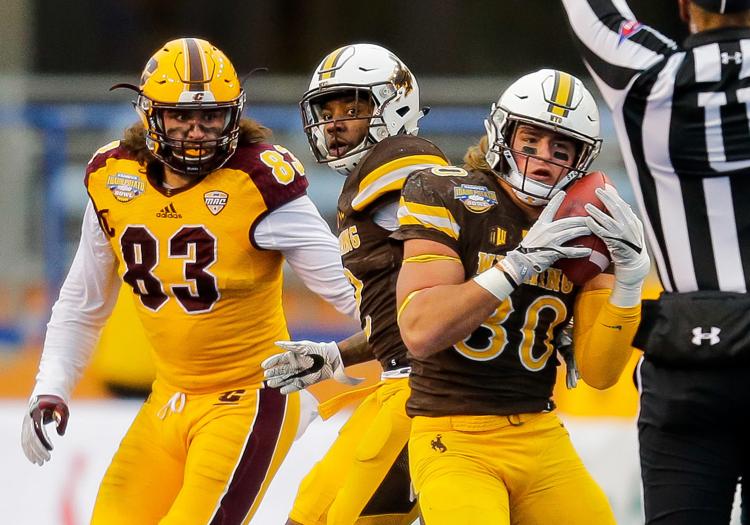 UW Rally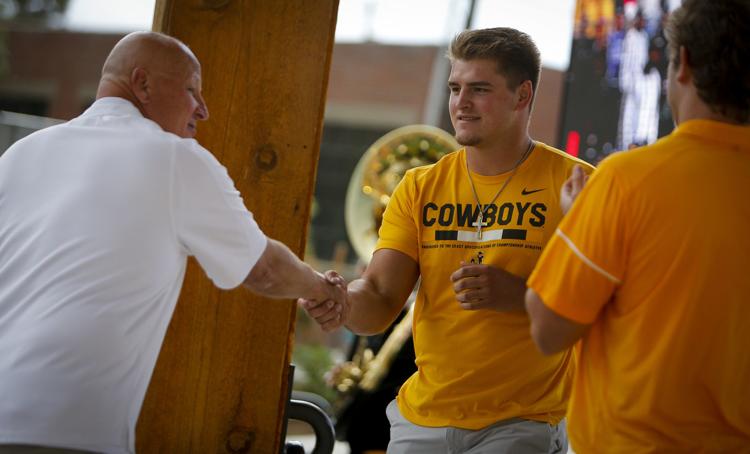 Spring football practice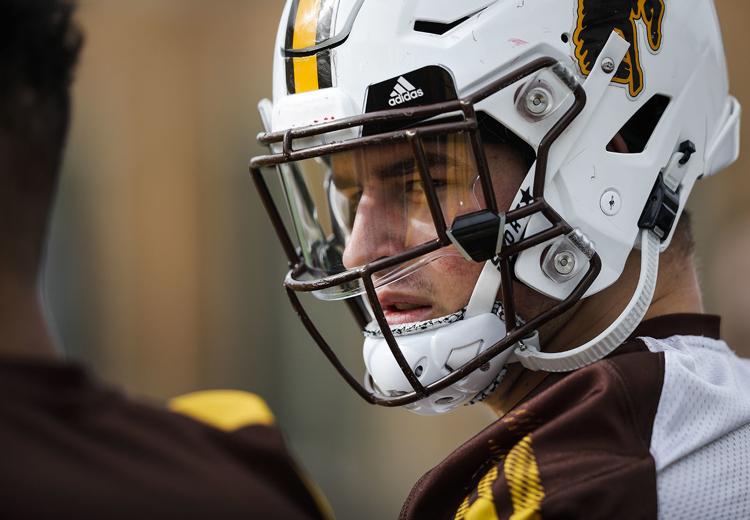 UW Football Scrimmage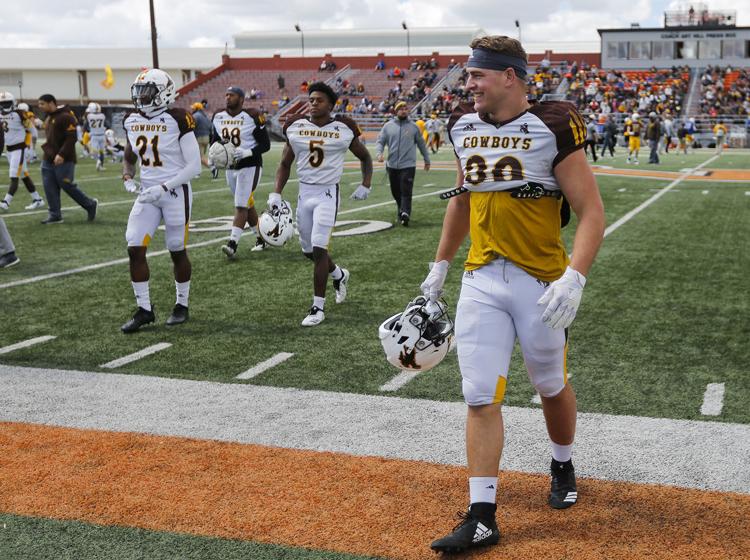 UW football practice 8-6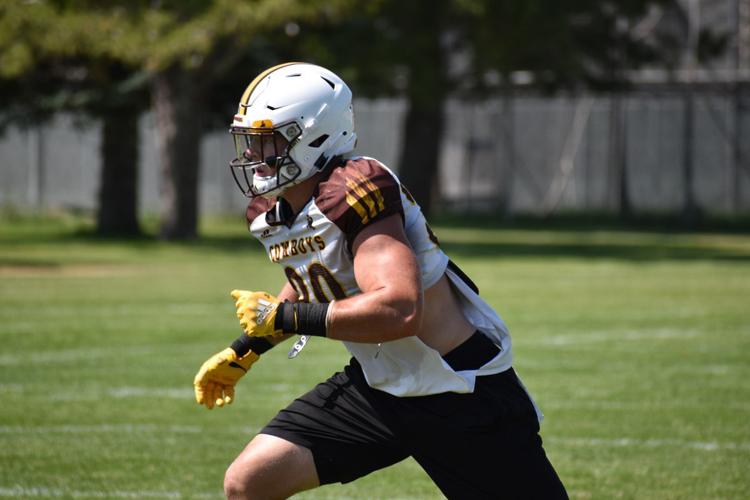 UW Football Scrimmage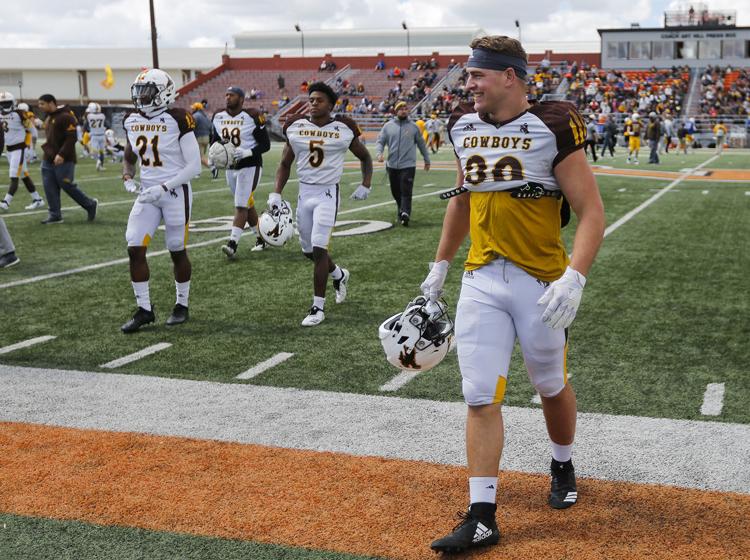 Border War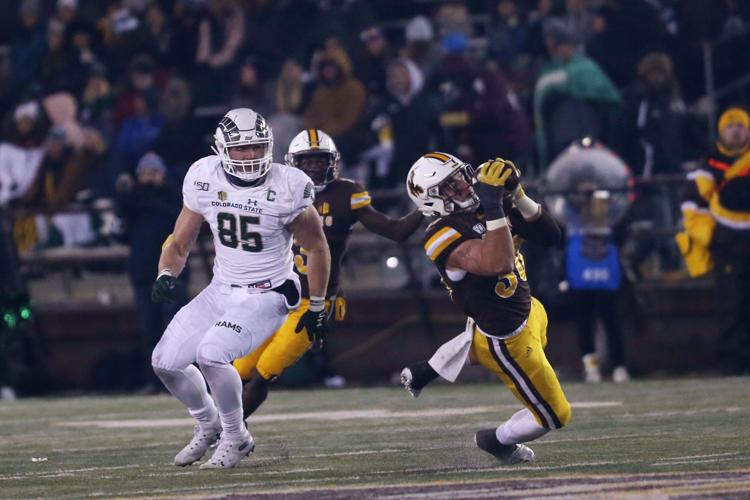 Air Force downs Wyoming 20-6 behind Hammond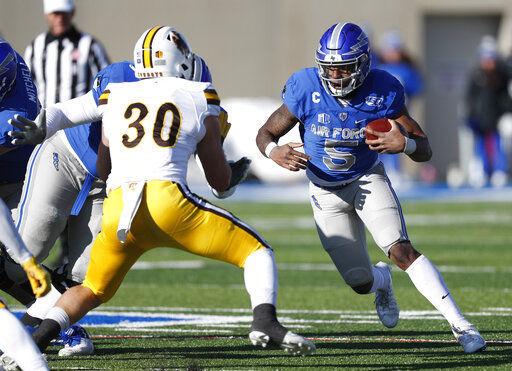 123119-Arizona Bowl ADV-p9.JPG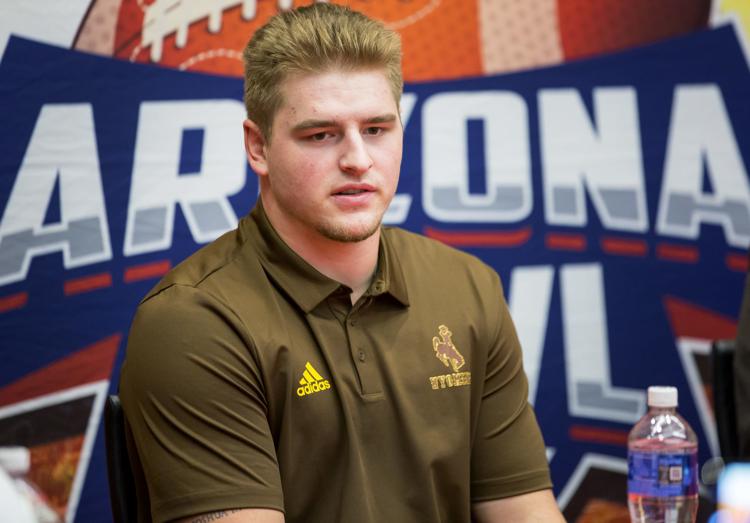 UW vs. Missouri game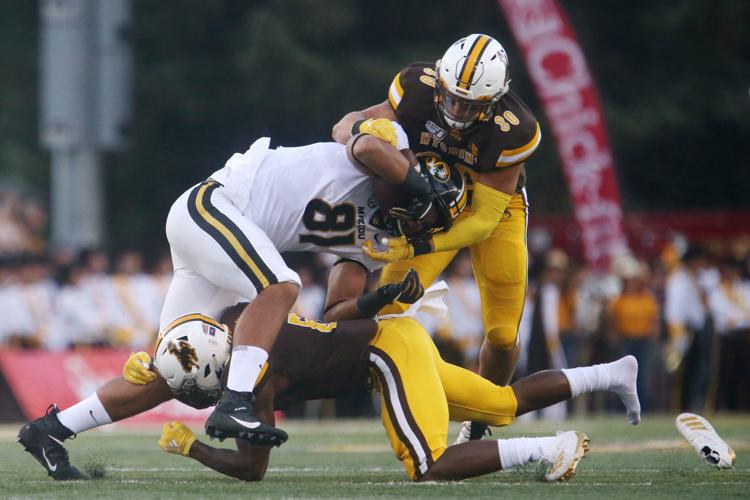 Arizona Bowl Halliburton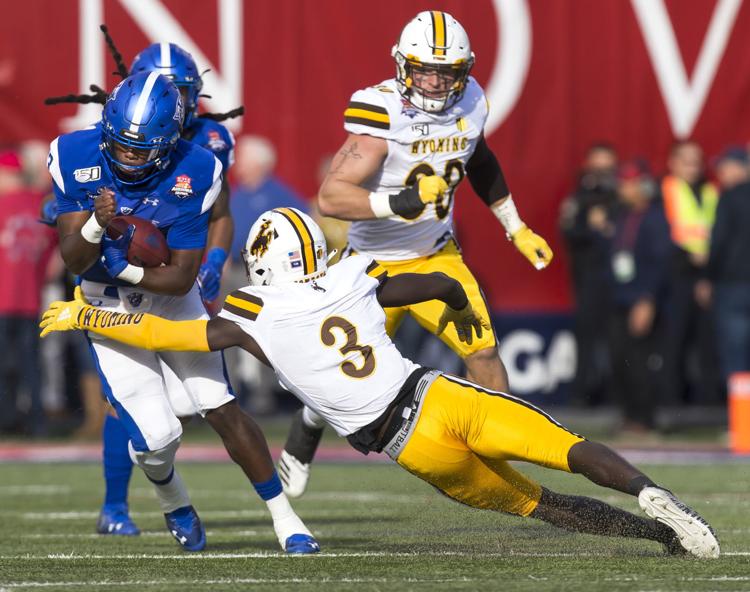 Pro Day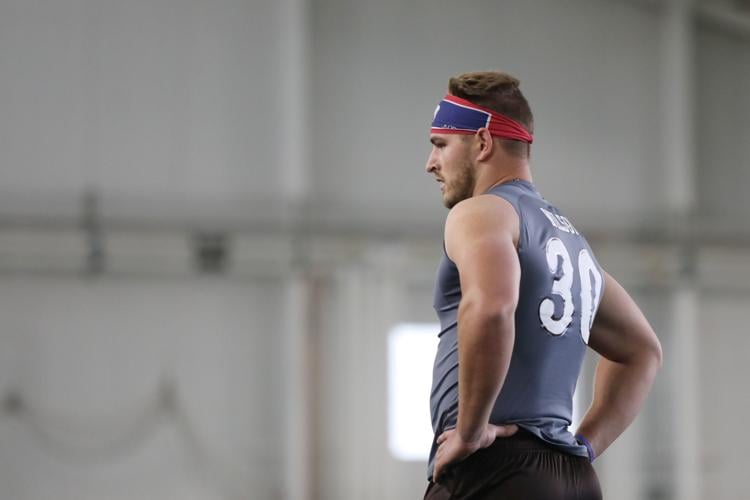 Pro Day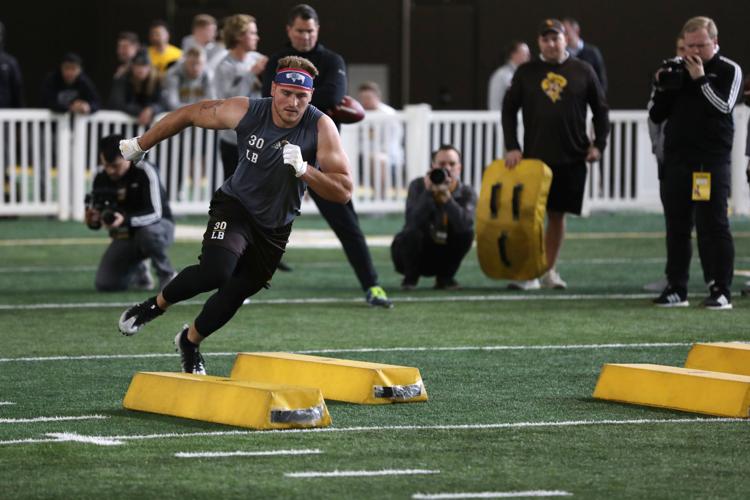 Pro Day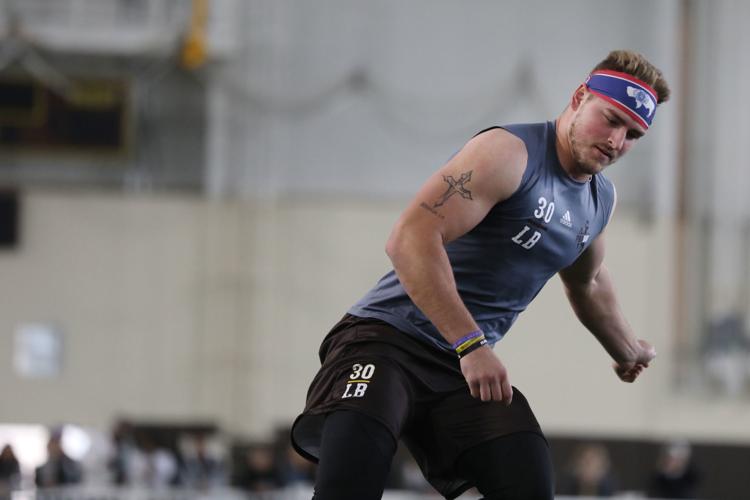 UW Pro Day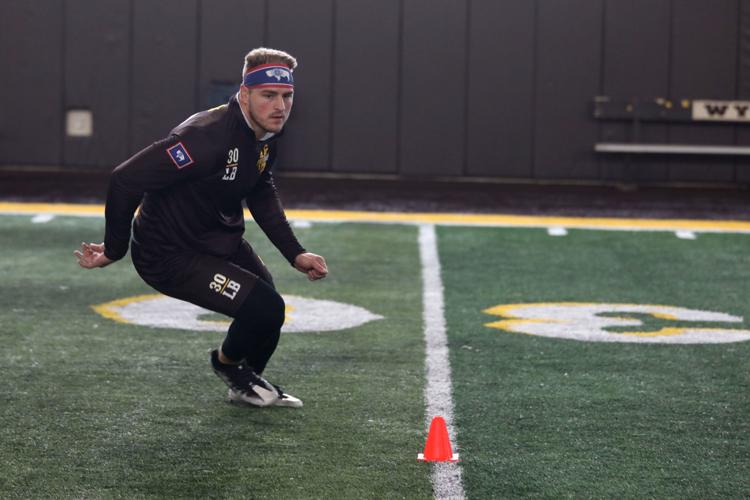 Pro Day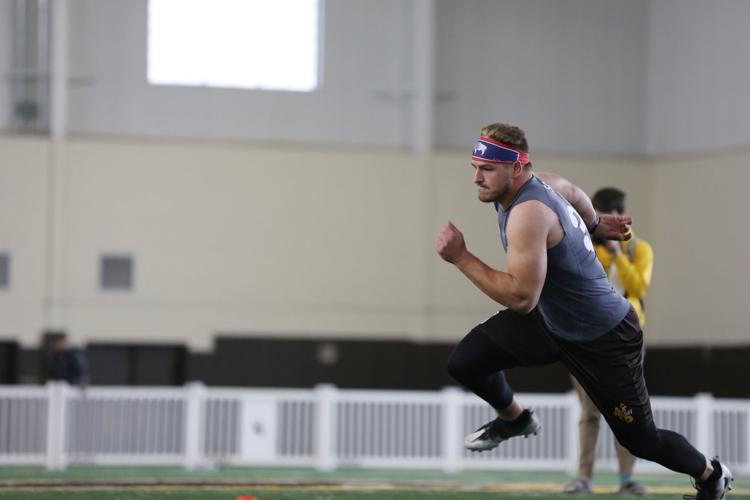 UW Pro Day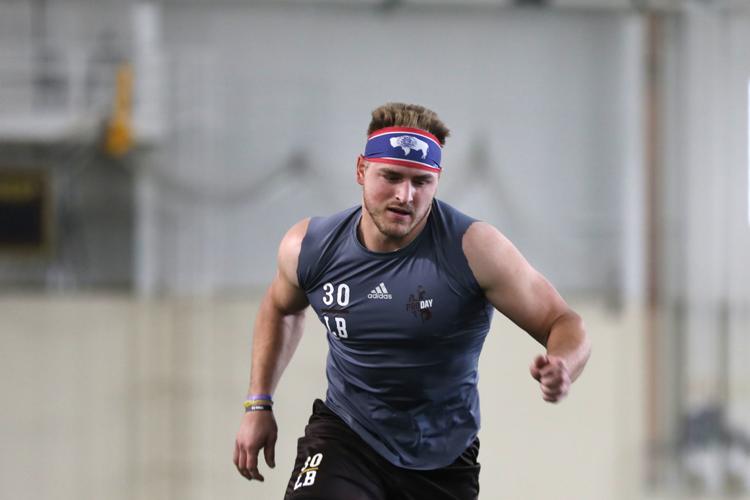 UW Pro Day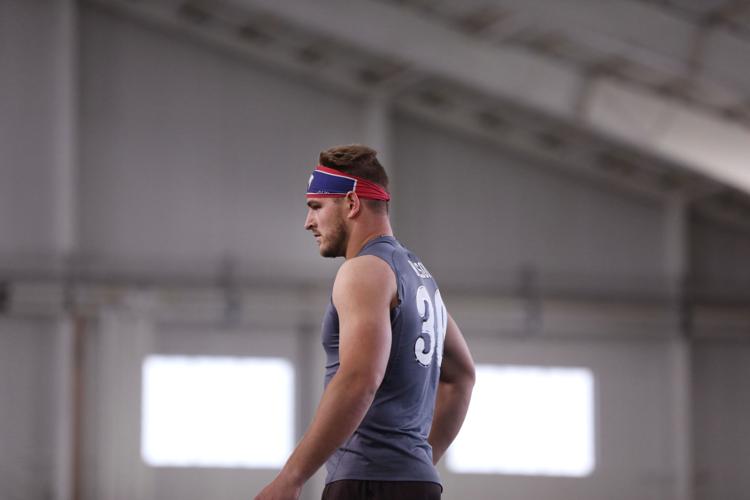 UW Pro Day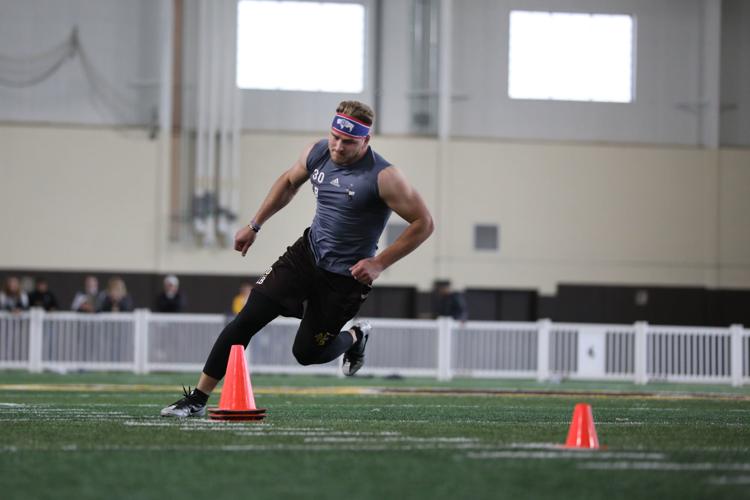 UW Pro Day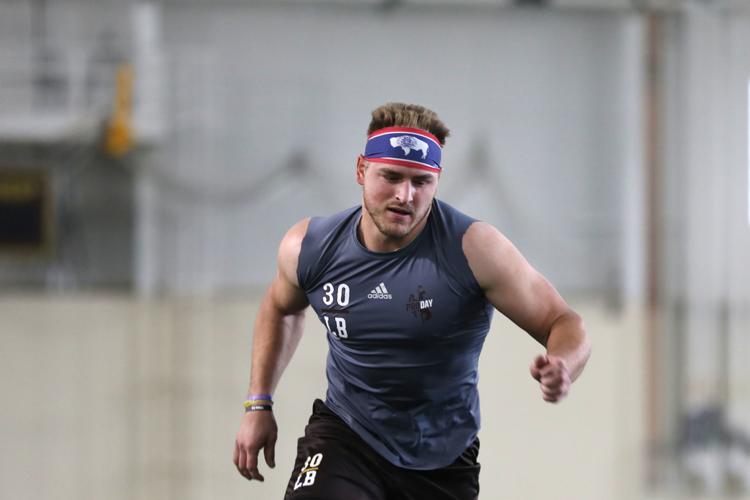 UW Pro Day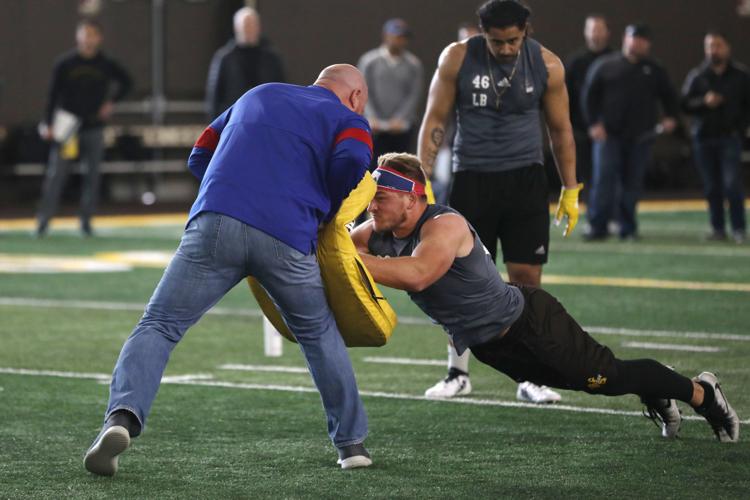 UW Pro Day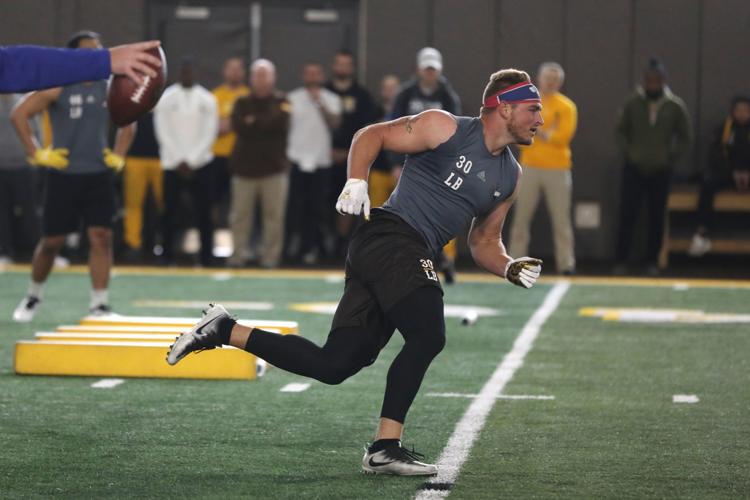 Logan Wilson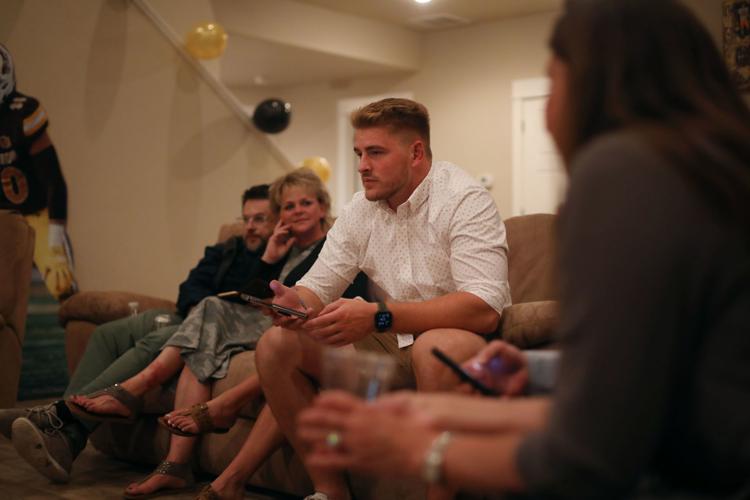 Logan Wilson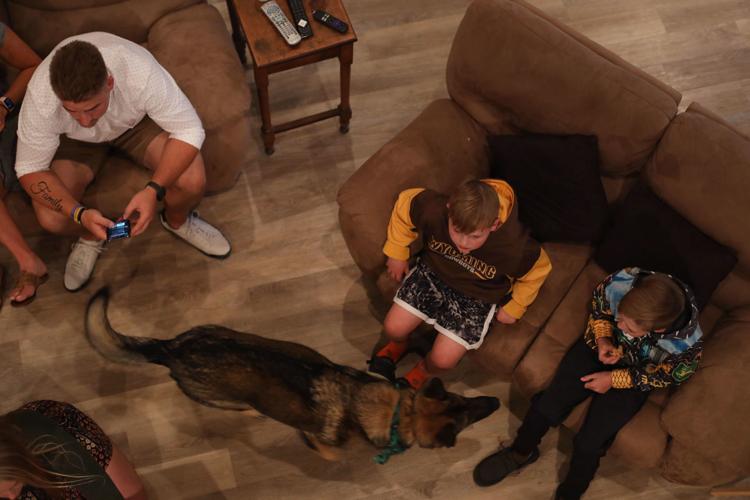 Logan Wilson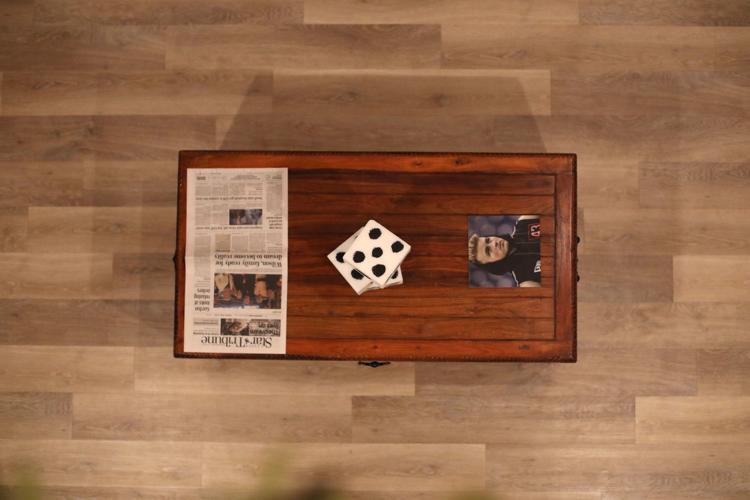 Logan Wilson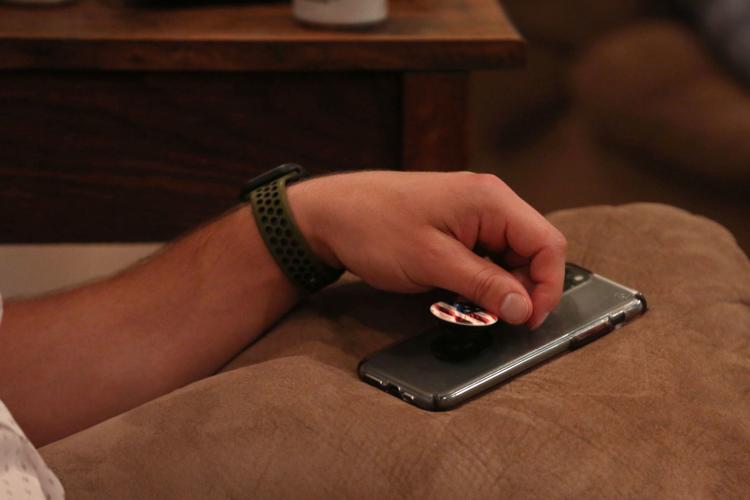 Logan Wilson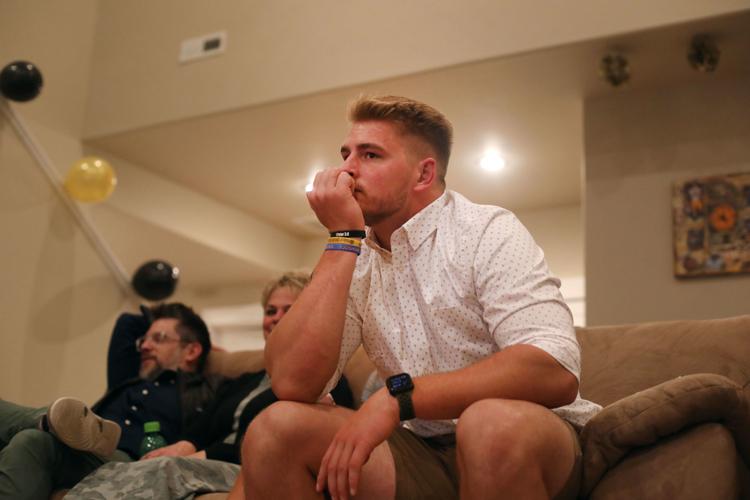 Logan Wilson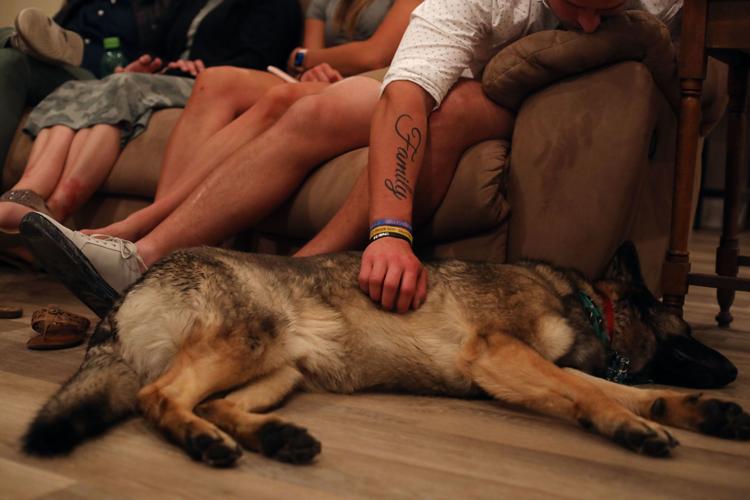 Logan Wilson family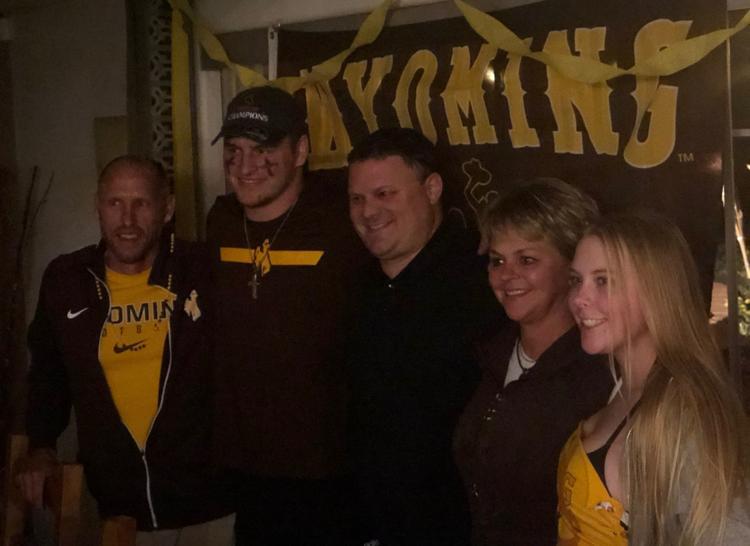 Logan Wilson family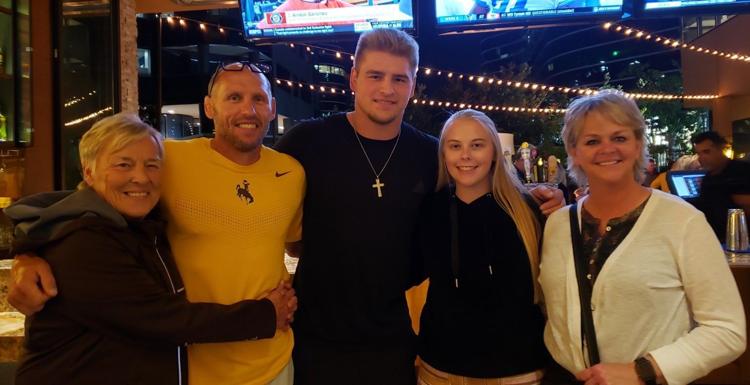 Follow UW athletics beat writer Davis Potter on Twitter at @DavisEPotter.
Be the first to know
Get local news delivered to your inbox!