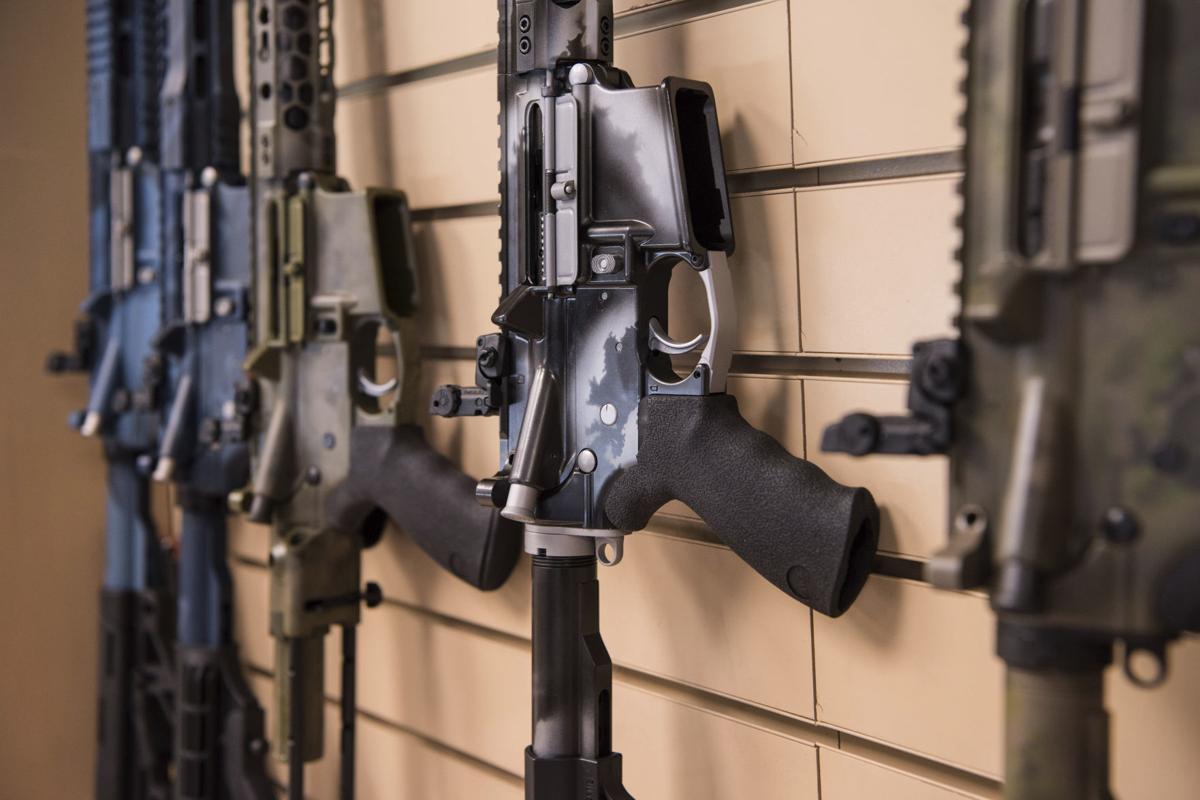 Glenrock-based firearms manufacturer Sharps Rifle Company has filed for Chapter 11 bankruptcy after years of declining revenue and growing debts, according to documents filed Dec. 31.
According to the documents, filed with the U.S. Bankruptcy Court for the District of Wyoming, the company owes more than $4 million in total, spread between nine different creditors. The debts range in amounts from less than $2,000 to nearly $2 million for services covering advertising to working capital to equipment. The debt also includes a $835,986 judgment levied by a Missouri court to be paid to a former owner of Sharps for fraud and intellectual property violations.
The filings show the company struggling over the last few years. In 2017, Sharps brought in a little more than $1 million in gross revenue. In 2019, it took in only $578,000.
Clark Stith, a Rock Springs-based attorney representing Sharps, said right now the bankruptcy shouldn't have a large effect on Glenrock because it's a Chapter 11 bankruptcy. That means the company will be able to continue business as usual while going through the bankruptcy court proceedings.
The facility currently employs only one person. Glenrock Mayor Bruce Roumell said the facility hasn't had more than one employee for over a year.
The company's president, Jay Johnston, did not immediately return calls Thursday seeking additional information.
The bankruptcy is only the latest in a string of problems that have plagued the Glenrock facility since its construction in 2008, which was funded by the Wyoming Business Council.
At the time, city leaders hoped a firearms manufacturer in an already gun-friendly town would offer economic stability. That's why the business council was willing to front the cost to build the facility.
A-Square of Wyoming, a firearms manufacturer, had recently moved into an old paint factory and was looking to expand with help from the business council. The council approved a grant application to build a new manufacturing facility, contingent on promises made by A-Square founder Art Alphin.
According to Star-Tribune reporting from that time, Alphin often went weeks without responding to the business council's emails or other attempts to contact him. Eventually, the business went under and new owners came in.
Those new owners renamed the business Sharps Rifle Company. But soon after they took over, things began unraveling. The company promised to manufacture Merwin Hulbert antique rifles, but customers complained their deposits had been accepted but no gun ever arrived.
An attorney general's investigation found at least 140 complaints into the company, and no evidence of a single order fulfilled. The company was ordered to refund its customers for the undelivered product, a total of $143,000.
This created the window for Johnston, the company's current owner. Johnston enveloped Sharps into his own company, Broadsword Group, in 2013.
Whether that parent company is still active is unclear. The entity filed for Chapter 7 bankruptcy in 2017, according to court records. But Sharps' Chapter 11 filing lists Broadsword among its debtors, though it does not divulge an amount owed.
Broadsword had claimed ownership to a handful of other firearms manufacturers but claims Glenrock as its headquarters. Both the contact phone number and the toll-free phone number on the Broadsword website have been disconnected, and filings with the Wyoming secretary of state's office show Broadsword has been dissolved since 2017.
Records show Sharps Rifle Company is still active in Wyoming, and Johnston is still listed as the CEO on those filings.
Follow local government reporter Morgan Hughes on Twitter @morganhwrites
Be the first to know
Get local news delivered to your inbox!