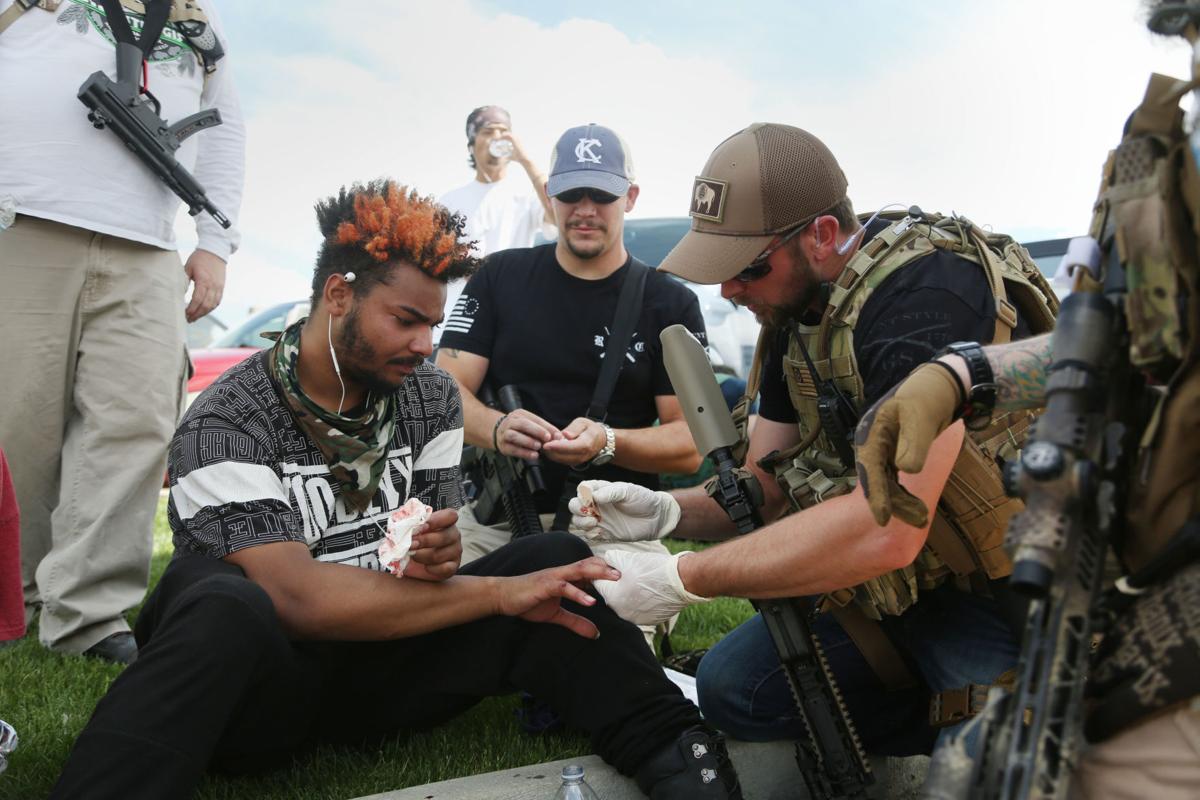 Gov. Mark Gordon on Thursday said he was "extremely proud" of Wyoming residents after peaceful protests against racism took place in several Equality State cities.
In prepared remarks ahead of his weekly press conference, Gordon addressed Wyoming's "shared sense of sadness" following the death of George Floyd, a black man killed by a Minneapolis police officer who knelt on his neck for nearly nine minutes.
Since Floyd's May 25 death, the demonstrations have evolved into a larger movement protesting police brutality and societal disadvantages facing communities of color.
After starting in Minneapolis, protests quickly sprouted in major metropolitan areas across the country. Demonstrations have since been held in communities large and small in all 50 states as well as around the globe. In Wyoming, communities such as Jackson, Cheyenne and Gillette have all played host to their own marches, while demonstrations in Casper, Riverton and Laramie attracted larger crowds. A march and rally on Wednesday in Casper drew roughly 300 people and lasted several hours.
These demonstrations, Gordon said, highlighted an "outpouring of the outrage we all feel" as citizens. The governor praised the restraint shown by both protesters and by law enforcement agencies such as the Casper Police Department over the course of those demonstrations.
"When these protests become violent and destructive, they represent criminal behavior – nothing more," Gordon said. "Vandalism and property destruction – such as the defacement of the Wyoming GOP Headquarters here in Cheyenne – those are just inexcusable. They're not part of Wyoming, they don't represent our values.
"What we would rather see is the peaceful, respectful demonstrations that advance the message, allow our citizens to exercise their First Amendment rights," he added. "It is just never a good thing to resort to violence."
Gordon also addressed the state's own record on civil rights, both reading from the state constitution and highlighting the state's legacy of becoming the first place in the United States to pass women's suffrage.
He stressed that change comes not from government, but from the people, adding that if Wyoming wants to live up to its ideals as the Equality State, "we must do better." Echoing statements made in the U.S. Senate earlier Thursday by Wyoming Sen. John Barrasso, Gordon said it was an "important time to listen carefully" to voices of color, allowing them to lead the conversation.
"I think all people should feel included, and I plan to work with the Legislature if there's anything specifically that we need to strengthen," he said. "I know there's a couple out there, and I'm willing to listen."