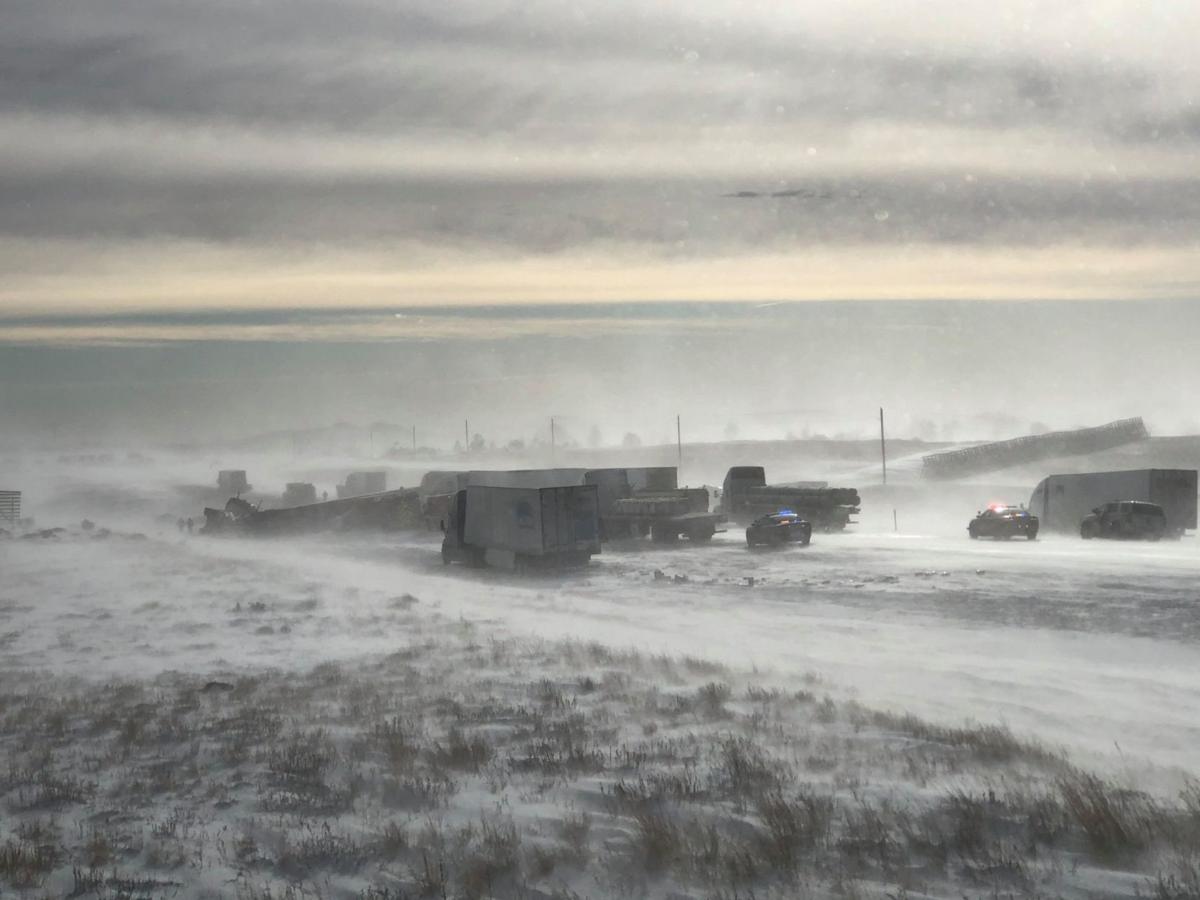 A collision involving two commercial trucks on Interstate 80 triggered a wreck that involved 24 vehicles, the highway patrol reported Friday.
The crash occurred at 7:45 a.m. between Laramie and Cheyenne. A Wyoming Highway Patrol trooper had stopped to check on a driver who slid off the road when the two trucks collided, the patrol reported.
One of the trucks hit the trooper's vehicle. The subsequent chain-reaction crash involved 24 vehicles.
The crash resulted in the closure of Interstate 80 between Laramie and Cheyenne — the second time that stretch of highway closed in less than a day.
Blowing snow resulted in poor visibility in the area. The stretch of highway was not expected to reopen for 10 to 12 hours, according to WYDOT.
Meanwhile, in western Wyoming, Interstate 80 remained closed Friday between Rock Springs and Rawlins.
Several stretches of U.S. Highway 30 in southern Wyoming were also closed Friday morning.
"Travel could become quite hazardous if not nearly impossible in some locations Sunday night through Monday night," according to the National Weather Service.
The weather service says the storm will result in "bitterly cold" temperatures.
Be the first to know
Get local news delivered to your inbox!