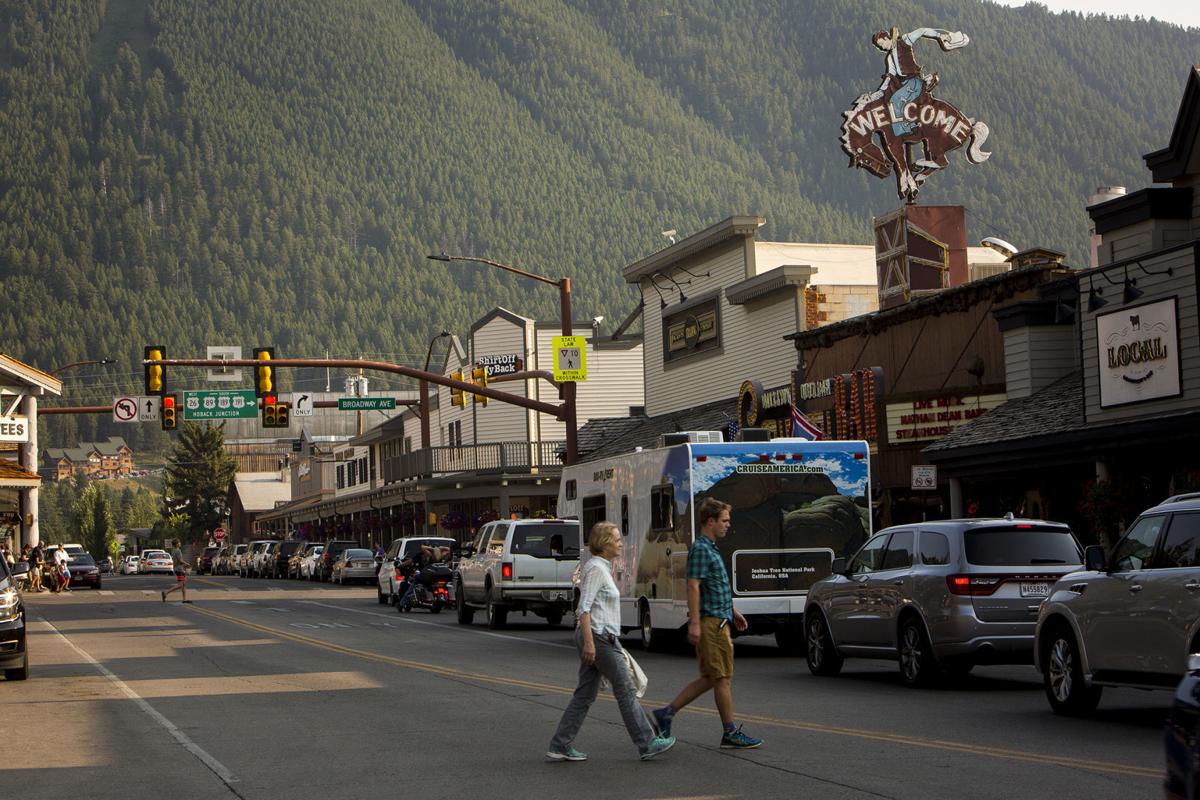 The Town of Jackson on Saturday ordered residents to stay at home to prevent the spread of COVID-19.
Jackson becomes the first town in Wyoming to adopt a stay-at-home order in response to the novel coronavirus pandemic. Gov. Mark Gordon and State Health Officer Alexia Harrist have issued multiple closure orders, but have stopped short of a shelter-in-place requirement.
Jackson's order, which was passed unanimously, goes into effect immediately and will expire, if it's not revised, on April 17.
The ordinance carves out multiple exemptions. For example, residents will be able to leave their homes to visit a doctor or obtain food, household supplies and pet food. People will also be allowed to leave to work at types of businesses deemed essential by the ordinance.
It's not yet known whether other Wyoming municipalities will follow suit. However, Cheyenne Mayor Marian Orr indicated support for such a move in a tweet posted shortly before Jackson's vote. Cheyenne is located in Laramie County, which has so far identified 19 cases of the virus.
"As a city on the I-25/I-80 corridor I feel strongly we should do the same," she wrote. "Preference is lead from the State."
The number of COVID-19 cases in Wyoming spiked in the past week, jumping from the high 20s to the 80s. Health experts say the quick rise is partially an indication of more disease in the state, but also Wyoming's increased testing capacity.
In an effort to slow the disease, Gordon and Harrist have ordered the closure of schools and many businesses where people congregate, including bars, gyms, tattoo parlors and hair salons. Restaurants remain open, but only for to-go orders. People are also prohibited from gathering in groups of 10 or more.
The statewide closures are now set to expire April 17. Gordon and Harrist extended them to that date on Friday. The closures had been set to expire April 3.
Concerned about COVID-19?
Sign up now to get the most recent coronavirus headlines and other important local and national news sent to your email inbox daily.