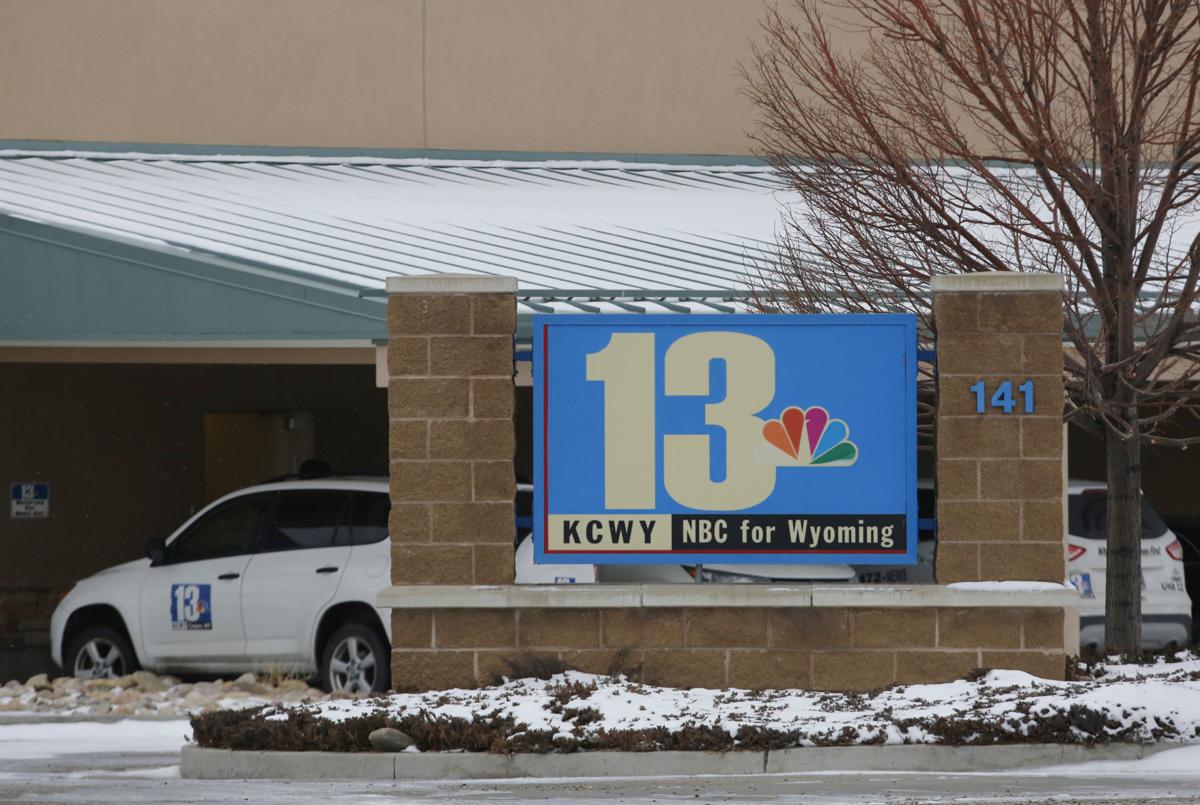 Casper's KCWY will combine with Cheyenne's KGWN station, rebranding under a new name, drastically cutting back the number of newscasts here and leaving just four of its reporters in the Oil City, the station and its parent company confirmed Thursday.
In separate emails, KCWY general manager Jim Beck and Gray Television Executive Vice President Kevin Latek confirmed the "significant change." By April 9, the two stations will rebrand as "Wyoming News Now" and will run out of Cheyenne. Casper will maintain four employees who will produce a unique newscast at 5 p.m. The other productions — morning, noon, late and weekend — will be simulcast for both Cheyenne and Casper, Beck said in a statement.
The 6 p.m. newscast will be eliminated and "Jeopardy!" will replace it. It's unclear if any Casper reporters or staff will move to Cheyenne. Beck wrote that the station "will make every effort to offer impacted employees new positions in Gray stations in larger markets across the country."
There are currently "15 professionals in (KCWY's) news department," according to Beck.
Latek declined to comment beyond confirming the change was coming and pointing the Star-Tribune to an article by industry website TVNewsCheck, which quoted the same statement Beck provided.
A message left for Cheyenne's KGWN on Wednesday was not returned.
The statement laid much of the blame for the restructuring on the U.S. Department of Justice, which Gray said in its statement had blocked the company's attempted acquisition of a CBS affiliation contract in Casper. Such a move would've allowed Gray to add more local broadcasts to Wyoming, replacing out-of-state signals with Wyoming news.
Gray said in its statement that it had invested $2 million in KCWY "in just the past few years to improve the news product."
"As we told (the Department of Justice), unless we acquire the CBS affiliation and thereby trigger a second retransmission revenue stream to offset our losses, we would be forced to eliminate most local news in Casper," Beck and Gray's statement reads. "DOJ was not persuaded by the value of preserving a competitive local news operation in this market nor by any of the other public interest benefits that the transaction would have permitted.
"We spent significant amounts of money and time trying to avoid the decision that we announced yesterday," the statement continues. "Unfortunately, we simply could not overcome (the Department of Justice's) objections. We are therefore very regretfully undertaking these difficult and painful steps to reduce the financial losses in Casper."
Follow education reporter Seth Klamann on Twitter @SethKlamann
Be the first to know
Get local news delivered to your inbox!