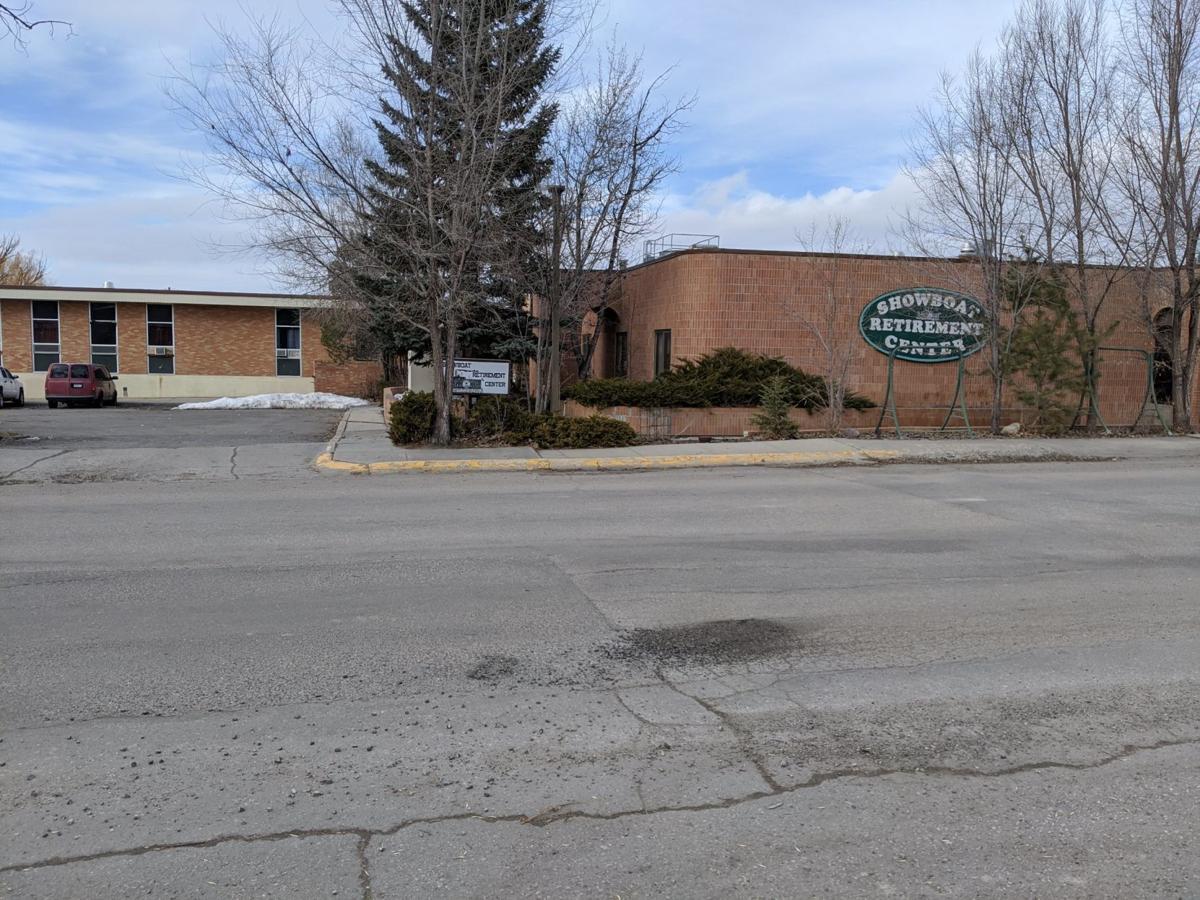 In less than 24 hours, state testing identified eight new cases of coronavirus in Wyoming, with all but one tied directly to an earlier case involving a patient at a Lander assisted-living center.
Late Monday night, the Wyoming Department of Health announced that it had identified seven new cases of the illness, all located in Fremont County. Then on Tuesday afternoon, the department said it identified an 11th case — an older man who lives in Laramie County.
Until that spate of new cases, the Equality State had only reported three instances of coronavirus within its borders.
In a statement sent to media Tuesday, Fremont County health officer Dr. Brian Gee said the new cases "are all either staff members or residents of the Showboat Retirement Center" in Lander.
Two of the eight patients tied to the cluster are hospitalized, Gee wrote. Officials are testing other "county residents" and are awaiting those results. The state has placed "an official quarantine on all residents and patient care staff and strict self-quarantine on remaining staff" at the facility.
The followup work of interviewing staff and those who may have been in contact with them is continuing. Lander announced Tuesday afternoon that it was declaring a local state of emergency to "open up funding and mutual support opportunities from the state and federal governments" and to allow the city "to make temporary revisions to personnel policies to ensure the health, safety, and personal well-being of our staff."
Elsewhere in Lander on Tuesday, the Wyoming Game and Fish Department announced it was temporarily closing its regional office in Lander after some workers there had symptoms consistent with COVID-19. The employees self-quarantined based on medical advice.
As of Saturday, the initial Fremont County patient was being treated at SageWest Health Care in Lander.
Testing at the Wyoming Public Health Laboratory identified the new cases. The spokeswoman, Kim Deti, said the lab had tested 54 samples Monday, more than double the number of tests it had run until Monday.
"WDH is continuing to follow up regarding exposure risks of the new cases and will work to identify and communicate with anyone who may have been in close contact with them," the Health Department announcement said in its Monday night press release. "Known contacts will be monitored for symptoms and tested if needed."
Community spread
Earlier Monday, Deti said health officials were still not sure how the Fremont County man contracted the virus and said there's no explanation beyond community spread, meaning he was infected by someone in Lander who officials previously didn't know had the disease.
Gee, in his Tuesday press release, said that "community transmission was likely to have occurred for the first patient to get ill."
But, he added, "I do not believe that community transmission is currently widespread."
Deti previously declined to comment on how many residents of the facility may have been exposed to the virus. She said last week that the followup work by health officials trying to trace the virus' origin and spread in Lander had been "substantial."
At the Lander Medical Center – just one building north of the Showboat facility – staff members in a white tent on Monday afternoon stopped patients as they entered the clinic's parking lot to take their temperature and screen them for signs related to the virus, sending those with symptoms through a side door to a separate part of the building to prevent other patients at the clinic from being exposed.
But testing had been limited to the most at-risk patients, said Dr. Ryan Firth, one of the clinic's partners. He said the clinic was able to test about four patients on Monday and about five the previous week. He said they hadn't received any results from those tests yet.
In addition, the clinic had seen people who showed signs of the illness and tested negative for other sicknesses like the flu.
"We're telling everybody that's flu-negative … (to) act like you have COVID," he said.
While the clinic has fielded many calls from those concerned they may have the virus, many — if not more than those concerned they may be sick — have called the clinic to ask if there's anything they can do to help out, Firth said. "I've been pretty impressed with our community's response."
The positive community response to the illnesses in Lander has helped keep staff at the clinic motivated, even as it becomes clearer that the outbreak – and precautions meant to limit it – could last a long time, he said.
"Everybody's got their game face on," Firth said. "Right now, morale's pretty good."
Worrisome cluster
The cluster at the facility is particularly concerning because the elderly and chronically ill are dying of COVID-19 at much higher rates than the rest of the population. According to data published in New York Magazine that looked at mortality in Chinese patients, the mortality rate for coronavirus patients was below 1 percent for all patients younger than 50. After that, it steadily climbs. It's nearly 10 percent for people between 70 and 79. It's even higher for those over 80: Nearly one in five of those patients died.
The average age of death in Italy — which as been particularly hard hit by the virus — is 81.
One of the worst clusters in the United States is in Washington state. It originated in a nursing home there. As of late last week, more than 100 people with ties to the facility — 63 patients and 47 employees — had tested positive. Nearly 100 employees reported having symptoms of the virus. At least 25 deaths have also been linked to the home.
Deti said earlier Monday that the Lander case — and the older population generally — was a testing priority for state health officials.
COVID-19 in Wyoming
Before the announcement Monday night, three cases of coronavirus had previously been confirmed in Wyoming, all between March 11 and March 14. The first, announced Wednesday, is a Sheridan County woman with what a doctor described as a mild case of the infection. The second patient was the older Fremont County man. Finally, a Sheridan County man tested positive for coronavirus over the weekend while visiting Colorado.
The Sheridan woman who was the state's first COVID-19 patient had traveled domestically before testing positive, and the the third case — also of Sheridan — was linked to the first.
In response to the pandemic, Gov. Mark Gordon declared a state of emergency and recommended public schools close for three weeks. Most have already done so.
Officially dubbed COVID-19, which is the disease this new coronavirus causes, the illness can result in respiratory issues. It's characterized by fever, cough and shortness of breath.
More than 80 percent of patients will have mild symptoms from the disease. Most people, those who don't require hospitalization, will self-isolate at home for a couple of weeks.
There is no vaccine for COVID-19.
Concerned about COVID-19?
Sign up now to get the most recent coronavirus headlines and other important local and national news sent to your email inbox daily.