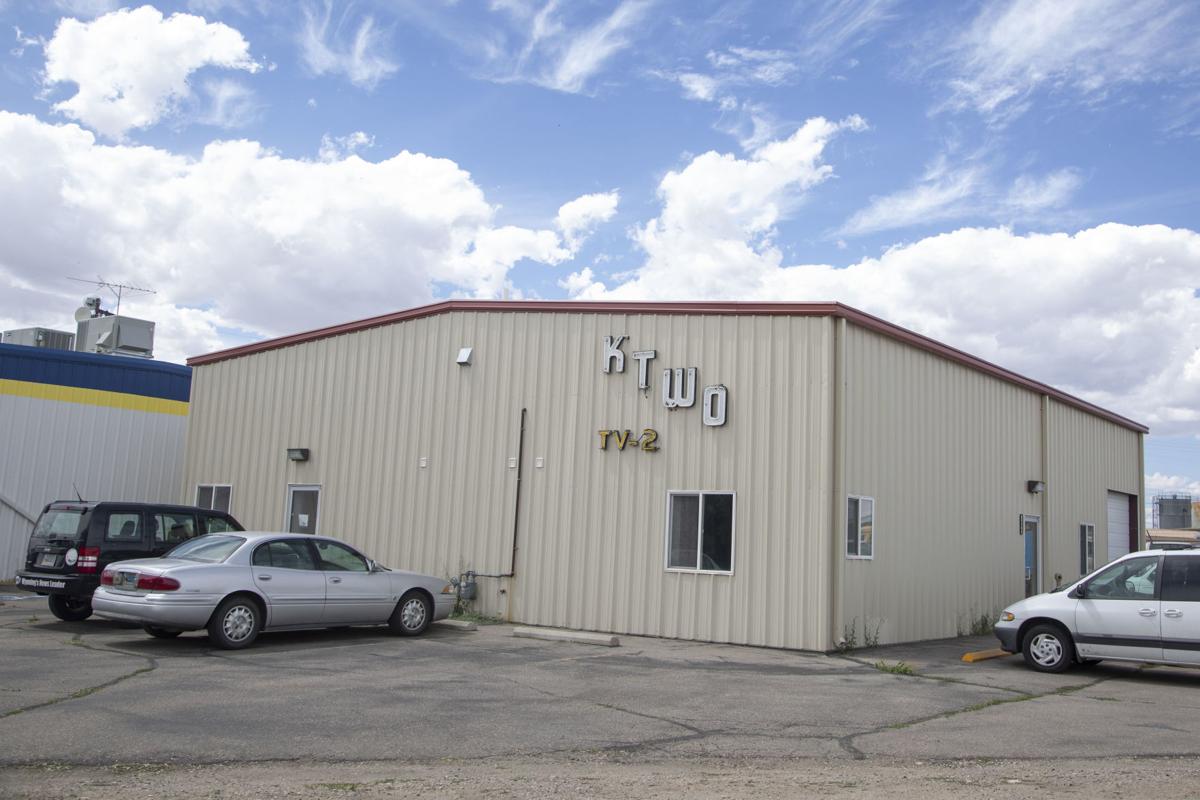 When word arrived last fall that one of Wyoming's few television news stations would be sold to an out-of-state company, it hardly seemed like a seismic change.
Media mergers and acquisitions happen all the time, and for employees of Casper's KTWO-TV, the announcement presented a chance for a culture shift under their new owner, Alaska-based Coastal Television Broadcasting Company LLC.
Though the station's staffers were wary of the change in ownership, some saw hope in the promises of company executives Bill Fielder, a Georgia-based broadcast magnate, and Scott Centers, his Alaska-based partner. Five former employees of the station told the Star-Tribune that while morale had been high in the station's tight-knit newsroom, pay was low under the previous owners and the hours were often long. Some staffers routinely logged six-day workweeks. Longer-tenured employees described a work environment that was often professionally limiting and physically draining while offering little benefit — financial or otherwise.
But new ownership brought about a different transformation than the staffers had hoped for: a dismantling of the station and its staff, an end to live broadcasts and what former employees believe to be the demise of quality news programming in central Wyoming.
In separate interviews with the Star-Tribune, five former employees of the news station — most of whom declined to be identified for fear of retribution from management — described a high-pressure work environment under the new owners where they were misled about their job security, saw their workloads increased and were forced to sign handbooks allowing management to let them go before their contracts expired.
Since Coastal Television Broadcasting officially took over operations in June, five on-air personalities have been fired, including award-winning meteorologist Erik Dean. Two job offers have been rescinded, and several employees — including two members of the production team — have reportedly quit their jobs at the station amid an apparent shift away from intensive local news coverage. Shortly after the deal closed, the station's weekend sportscast was eliminated and its lone sportscaster was let go.
By July 3, the station's news staff — which less than five years ago included 15 members and four full-time reporters — was down to just five people throughout the entire operation, according to one station source, leaving just a skeleton crew of reporters and anchors to fill the broadcast.
Those that were let go fear the worst is yet to come.
Ominous signs
When their new ownership met with them for the first time last fall, all talent were told their jobs were safe and that unprecedented levels of investment would be pumped into the station, according to several employees interviewed by the Star-Tribune. Longer, enterprise pieces — a rarity at the station — would be worked into the lineup, employees said they were told at the time, and thousands of dollars in new equipment would be brought in to help improve the quality of the station's broadcasts.
"They came in and pretty much sowed rose petals," a former on-air employee at the station who attended the meeting told the Star-Tribune. "They sowed soliloquies about how amazing the station was going to be. They were like, 'You know, we are like the most trusted news station in Alaska. People really rely on us.'"
"For us who had been there for a solid amount prior and with past ownership, we thought this was going to be great," another former employee said. "I was excited because I wouldn't have to work with a broken camera anymore."
Those promises, however, never came to fruition.
In June, shortly before being informed they would be losing their jobs, KTWO employees received emails from a former employee at one of the company's Alaska newsrooms who warned of layoffs, the potential for verbal abuse from management and the likelihood that they would be replaced by a national syndicated news service called NewsNet and a regional anchor. Five former employees said they received this email, which has been provided to the Star-Tribune.
In an interview with the Star-Tribune last month, Fielder confirmed that Maria Athens, who has served as the face of all Coastal news stations in Alaska, would now be a "key figure" in both states, operating out of an unspecified central location. Fielder said the location of a news anchor is "not really of concern" in today's media environment.
In meetings with employees last month, on-air talent currently signed to contracts were also asked to sign an employee handbook that would turn them into "at-will" employees — meaning they could be fired or leave their employment at any point without cause; this was a change from their existing contract, two newsroom employees said. Former employees interviewed by the Star-Tribune described the move as an easy way to allow the station to clean house with little notice or justification.
Several former employees interviewed by the Star-Tribune said they were given little time to review the handbook before signing it. And like the process of signing the contract, the consequences came swiftly.
According to multiple employees who spoke with the Star-Tribune, Kiera Grogan, then the station's lone sports reporter and producer, was let go the day after signing the handbook under immense pressure from management, and Dean, the meteorologist, learned he would be losing his job hours after to returning to the office from his out-of-state wedding — mere days after signing the handbook.
Numerous sources said the sudden layoffs contradicted what they were all told by management when the sale was first announced in the fall.
"The first thing they assured everybody on their staff was, 'Don't worry, we are keeping your contracts, period, your job is safe,'" said Dodge Landesman, a former on-air talent for KTWO-TV who maintains close ties with KTWO staffers. "They reiterated that over and over and over. So that was the assumption."
"They could have said, 'Hey, we're restructuring, you might be able to stick around for two or three months, but you should actively look for other opportunities while you're winding down your time here,'" he continued. "But of course, that isn't what happened at all."
Rachel Saurer, the lone reporter in KTWO's Cheyenne bureau who heads the station's legislative coverage, left her position at the station in early July.
Neither Fielder nor the station responded to requests for comment last week on specifics regarding departures from the station.
As positions were shed, others feared a loss of objectivity at the station. Following the sale, Fielder — who lost a bid for the Georgia state Legislature in the 2018 Forsyth County Republican primary — expressed excitement in a Facebook post on his campaign page at the opportunity to use his new acquisitions to broadcast content from a local church in his community.
"While others were sidelined, we leveraged our strong reputation as television broadcasters to grow our business significantly," he wrote. "But that was second. First we leaned on God for his support and guidance. What excites me about this step is that we will soon be broadcasting the messages of a Forsyth County-based Church throughout the geographic expanses of Alaska and Wyoming, two conservative states that are aligned with our conservative values."
The diminishing of local content, station sources said, could help accelerate that kind of transition.
"That's kind of a concern as well," said one employee who recently departed the station. "We're a local station, but we're not doing a whole lot of local news."
Community impacts
With the recent layoffs and departures at KTWO-TV, Casper television has seen a significant decline in working journalists in extremely short order. Last year, news station KCWY announced it would be reducing its 15-person news staff in Casper to four reporters while merging operations with an affiliated station in Cheyenne, a move that has resulted in reduced coverage of Casper amid an expansion to a broader, more statewide approach to its news coverage.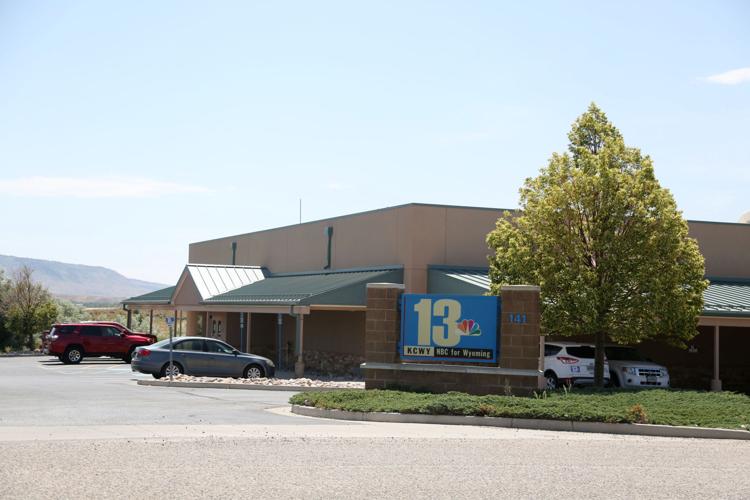 Already, staff reductions at KTWO-TV have resulted in numerous changes sources there say could significantly hamper the quality of the station's broadcasts. A full-time anchor, Billy Floyd, has since seen his role shifted to the station's feature reporter, making him responsible for covering stories in both Casper and Riverton by himself, according to a news release from the station's new ownership earlier this month.
While the station recently added another newscast at 9 p.m., that has come at the cost of live shots and on-set interviews, which have been done away with in favor of five-minute, prerecorded segments inserted into a prerecorded news program, one former employee with knowledge of the situation said, meaning the station no longer has the same capacity to report on breaking news as it happens.
"For a news agency not to broadcast live is like a slap in the face to viewers," a former, long-tenured newsroom employee wrote in a text message after the announcement. "It means they don't really care about giving up-to-date facts and care more about the appearance of a news station.
"No more live shots. No more on-set interviews. No more breaking updates," the employee added. "Just anchors reading yesterday's news."
The remote nature of the job can have other impacts on quality, said Robert Thompson, a television and media expert at Syracuse University. Namely, the loss of the nuance required to cover community news in a truly impactful way.
"There was a sense that local journalists were also part of their communities," Thompson said. "Now, with this bizarre idea that you can have local journalists covering communities from a vast distance, even that's gone away. We've learned a lot in the last three months how much you can do without physical presence, but I think local journalism is one of those things where you really need to be there. The insight and consciousness from living in a community is an important part of the job description, I think, for being a reporter."
Thompson said a trend of large corporations making large-scale acquisitions and downsizings has come to define the media landscape in recent decades. Traditionally, large hedge funds or national organizations buy up a number of media properties and liquidate them while still bringing in advertising dollars in an effort to maximize profits, regardless of the quality of the news broadcast.
"There are business models where you can take smaller markets and subject them to the same kind of economics of scale that we've seen done by the bigger chains," he said. "And in most of the cases we've observed in broadcasting — both radio and television — you generally never see the public interest, convenience and necessity of the community being anywhere in the discussion."
The work done by Coastal, he said, appears to be following a similar model, albeit at a smaller scale. Financing for the deal, according to a June 11 news release, was secured through investment company Capital Southwest and the Main Street Capital Corporation, which as of December counted several media organizations — including Wyoming Tribune-Eagle owner Adams Publishing Group — in its portfolio, according to SEC filings.
Fielder did not respond to an emailed request for comment on the station's relationship with Capital Southwest or the Main Street Capital Corporation.
Local television stations are expected to rake in record profits in the 2020 election cycle: According to models released in March by economic forecaster eMarketer, television still accounts for roughly two-thirds of all political ad spending, no small amount as total ad buys nationwide are expected to reach an estimated $6.9 billion this cycle between state, federal and local elections.
And by consolidating operations and programming, Thompson said, networks can maximize advertising profits by minimizing expenses, even as viewership begins to decline.
'More with less'
In a June interview with the Star-Tribune, Fielder said that the recent restructuring was unanticipated and caused by the economic difficulties created by the COVID-19 pandemic. He said the downsizing undertaken in Alaska in April was in anticipation of the company's purchase of its new properties in Wyoming.
"The restructuring was necessary at many levels, including financial and operational," Fielder said.
In that June interview, Fielder — who has not responded to numerous interview requests in recent weeks — declined to elaborate on future plans for the station or provide specific details on future plans for programming. Despite soldiering on with half of its broadcast team, he reiterated at the time that the station's new ownership would not be abandoning local coverage, even with fewer resources.
However, there have been growing pains. After the first wave of layoffs, the station missed out on producing a weekend sports program, employees said, leading some to fear it might disappear for good. (Fielder said the station would replace some of the weekend shows but did not provide many details.) The station also failed to produce a 6 p.m. broadcast last month, forcing them to rerun a broadcast from earlier in the day to fill that slot, said multiple employees who were then on staff.
Despite these early mishaps and the fears of staff, Fielder expressed confidence in the station's viability moving forward, adding that he expected his much smaller staff to produce content better than what they produced at full strength.
"This presence in Wyoming will be expanded in the very near future, including on other channels and with expanded product," Fielder said. "We will surely do more with less."
Be the first to know
Get local news delivered to your inbox!