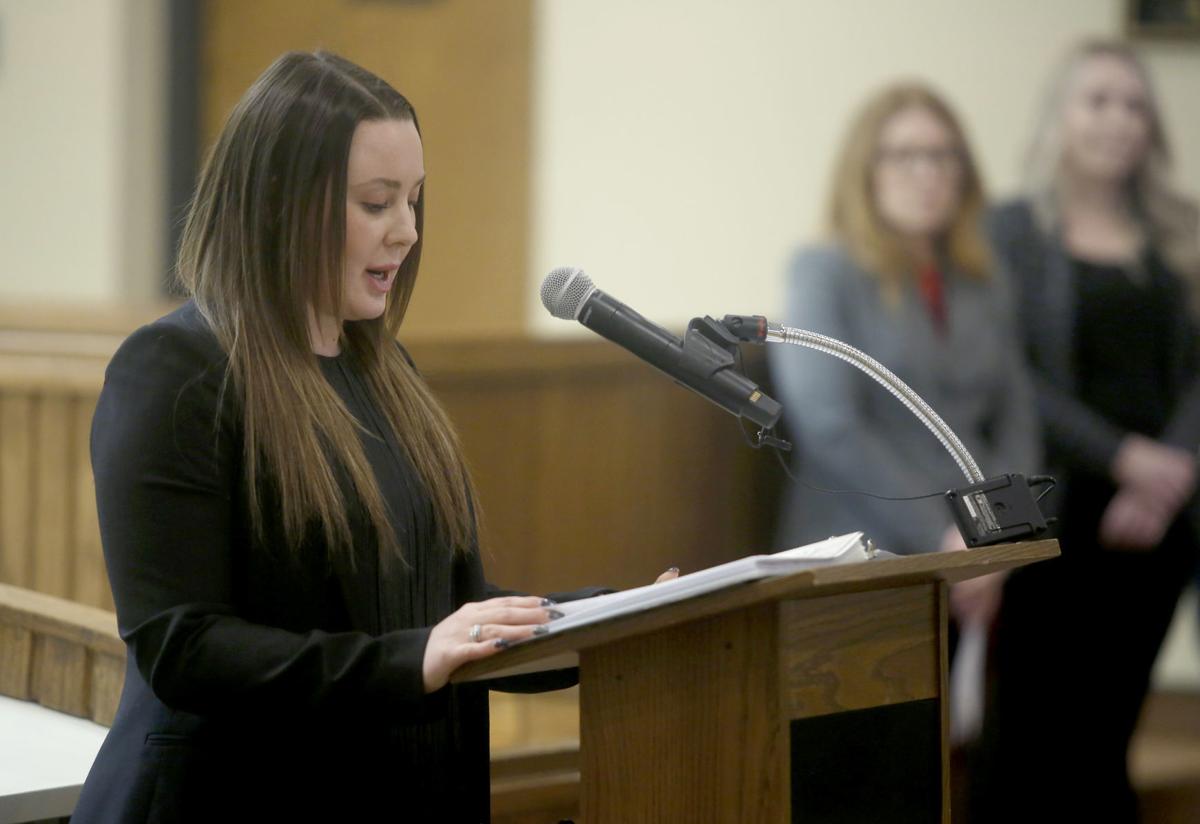 The city of Casper announced Monday it will enact social distancing measures for City Council meetings and in city facilities to prevent the spread of the novel coronavirus.
The changes, made at the recommendation of local and national health officials, come as local governments throughout the state weigh their options in the face of potential spread.
All council meetings will take place in council chambers, rather than smaller meeting rooms, and a six-foot distance from others in the room will be enforced, according to a news release sent Monday morning.
"For those wanting to attend meetings in Council Chambers, the seating and time in Chambers will be limited and available based on the six feet of spacing recommendation," City Manager Carter Napier said in the release.
Casper City Council meetings are also streamed on YouTube and can be viewed on cable channel 192.
Public comment and public hearings will be heard via a phone set up in council chambers, so those not in attendance will still be able to participate in the meetings. People can call in from 8 a.m. to noon or 1-5 p.m. the first and third Mondays and Tuesdays of the month to schedule calls for the regular meetings. Otherwise, people will have to call at 6 p.m. the night of the council meeting to be heard.
Meanwhile, the Natrona County's library will close through the first week of April, executive director Lisa Scroggins said, mirroring the closure of all Natrona County public schools. That decision was announced Sunday night, shortly after Gov. Mark Gordon announced he was recommending all K-12 schools in Wyoming close temporarily.
Natrona County Commissioner Rob Hendry said at a Mondy afternoon news conference that the county was "open for business." He said the University of Wyoming's extension here would remain open.
Casper Police Department spokeswoman Rebekah Ladd said at the Monday news conference that Casper's fire and police departments, as well as emergency responders, were suspending "non-essential services" — like fingerprinting, inspections and educational activities — to minimize person-to-person exposure for first responders.
She added that dispatchers would begin asking callers about their medical condition and history.
The Casper Senior Center is suspending all of its activities, including its congregated meal service. Ladd said the facility was exploring drive-thru meal services.
Public visitation at the Natrona County Detention Center has also been canceled, as of Monday afternoon until April 6. Professional visitors will undergo a health screening before being allowed into the facility.
To aid local governments, Gordon hosted a conference call and webinar Monday afternoon, immediately following a news conference regarding the formation of five task forces created to address issues related to the novel coronavirus.
The second call garnered numerous questions from local officials across the state, ranging from concerns about local business to whether the state would be able to aid local governments with broadcasting and streaming public meetings.
While most of the questions didn't have clear-cut answers, as the task forces are only just being formed, Gordon did say there would be similar calls in the future as the situation progresses.
Follow local government reporter Morgan Hughes on Twitter @morganhwrites
Concerned about COVID-19?
Sign up now to get the most recent coronavirus headlines and other important local and national news sent to your email inbox daily.