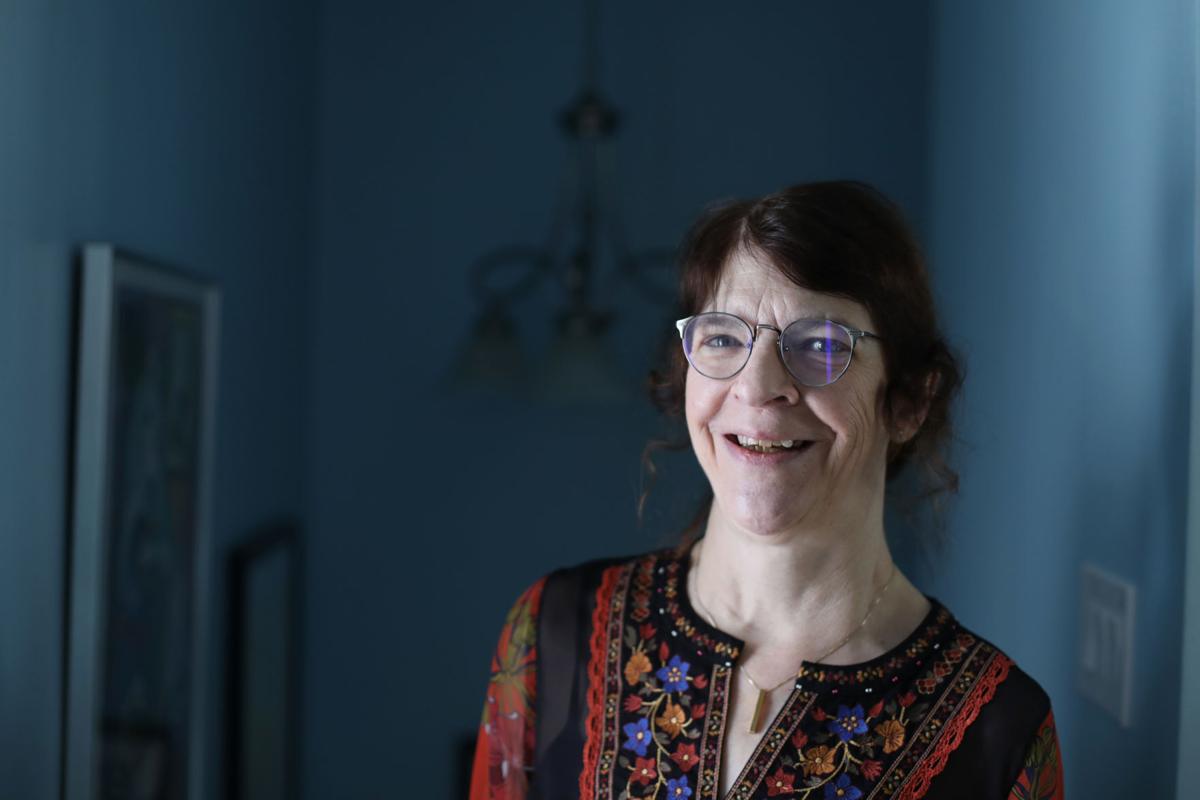 By now, pandemic projects are old news. Stuck at home, scrolling through Instagram or watching YouTube, folks found new hobbies that could be delivered to their door.
Mary Kubichek, freshly retired from 30 years at Casper College, battled major illness just prior the pandemic hitting. Just as she was feeling like lunch with friends, returning to book club, doing all of the things she loves, she was stuck at home. So she's studying for the Wyoming State Bar exam, which she will take in July.
We chatted with her to gain new perspective on what's important, keeping busy after retirement and careers in law for women.
Tell us about the national award you just received. I was given the American Association for Paralegal Education "2020 Lifetime Achievement Award," for outstanding leadership, service and sustained commitment. They presented it at a zoom national convention in November. I was so surprised. I was getting better physically after all of my ailments, so I called AAPE and told them I wanted to be involved again. I write an advice column for the Legal Educator magazine. It's a hoot, but it's also a great resource for adjuncts who don't do a lot in legal education.
After 30 years of grinding, why would you now study for the Bar? The two reasons are simple, but how I got there is complicated. The first reason is I had time. The second is I have a Nebraska license, but I never practiced. I taught instead. And I need a Wyoming license.
You've been through hell since you retired in May 2019. Tell us about it. I was really sick when I retired and I wasn't getting better. I was slowly walking with a cane, falling a lot, forgetting things. I was at the University of Utah Hospital getting a diagnosis for how to cope with this pain and I went into a coma in the doctor's office. And let me tell you, if you're going to go into a coma, that's the best place in the world. My husband's had cancer three times and had his jaw removed, so the last year kind of slipped away. I had to relearn how to walk and talk and one of the hardest things was writing again. The diseases are being managed, I'm on major meds and I have a great PT. When I got better, I was so excited to call my girlfriends for lunch, go back to book club, go back to St. Anthony's School for fifth grade mock trial. Now I'm stuck inside since March so I decided to study for the Bar.
That's a little unusual right, given your stage in life? You take the Bar when you graduate from law school. I took my job which was teaching stuff that was on the Bar. There's stuff that's applicable only to the state and stuff that's applicable everywhere. There's a huge application and it's multiple choice and essay.
Now you get to brag. Tell us about your 30 years in paralegal education at Casper College. We changed the delivery of legal services in Wyoming. It's that simple but it was hard to get there. There were only three paralegals in the state 30 years ago. Since that time, 300 students have been impacted. Many students have paralegal jobs before graduation. We are very proud that we have helped convince lawyers to treat paralegals as professionals, encourage them to get their credentials and provide them with health care. I was going to do probably five more years because I didn't know how sick I was, but the college changed. I really left over problems with the copy center and that's the truth. I was told I was using the copy center too much. When we started the program, the objective was to cover the population who didn't have a will, people who made a little bit too much to go to legal aid or in a divorce, the spouse already went to legal aid.
So you have a plan for after July? I'm doing pro bono (free) work in a clinic. I'm going to work for Jackie Brown. She does domestic violence work. I have had domestic violence with family members and having taught women for 30 years, I would say a fourth of them were battered. Getting a legal aid education was their way out. Three-quarters of my people were single women and had had messy divorces. My parents have a joint tombstone with one word on it, "service." I want to do service. I have a bookmark that I give with a quote from Justice Ginsberg, which is exactly fitting for the pandemic: "So often in life things that you regard as an impediment turn out to be a great good fortune."
Follow Sally Ann Shurmur on Twitter @wyosas.