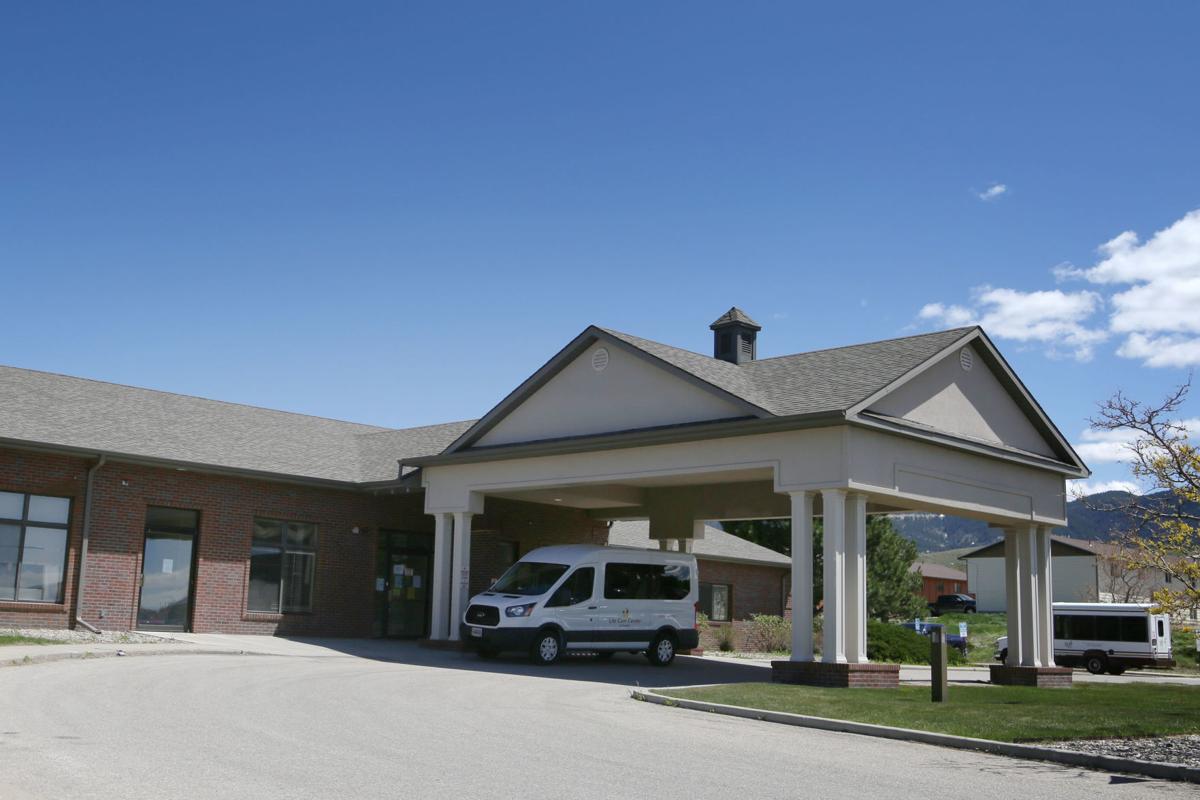 Mass testing of staff, patients and children at two care facilities in Casper unearthed no new cases of the novel coronavirus, the county health department announced Tuesday.
The two facilities — Learning Junction and Life Care Center — were the sites of mass testing after each had a positive case from within the building confirmed over the past week. Learning Junction, a childcare facility, had not been identified as the affected facility before Tuesday.
The Life Care Center resident who contracted the virus remains hospitalized, the facility's executive director told the Star-Tribune.
Casper-Natrona County Health Department spokeswoman Hailey Bloom said that roughly 265 tests were administered for Life Care residents and staff. Approximately 32 employees and children linked to Learning Junction were also tested.
Learning Junction will reopen this week, after the 14-day quarantine period expires.
"At this time, we believe the original positive case was isolated and unrelated to Learning Junction," the Casper-Natrona County Health Department said in a Tuesday afternoon press release.
The agency said the same was true for the positive case tied to Life Care. It's unclear, then, how the patient at each facility became infected. Bloom said in an email that officials didn't have a "confirmed exposure yet" for the Life Care case. She said that the Learning Junction case was "a child who had one of their parents test positive for COVID-19." She added that the department hadn't linked the parent's case to a cluster elsewhere in the county.
"With illnesses like COVID-19 it's often too complex and detailed to ever figure out where it exactly came from or how/where they were exposed," Bloom wrote. "Most of the COVID-19 cases, especially as of lately, have lots of possibilities for exposure and it just becomes super difficult to nail the specifics down."
Between the two facilities, officials conducted roughly 300 tests. While Learning Junction temporarily closed, Life Care Center remained opened. Both facilities required major quarantines of people potentially exposed to the virus.
According to the release, all of Life Care's staff and patients will be tested again later this week "to ensure all staff and residents are still negative prior to resuming normal operations." If that round of mass testing turns up no new positive cases, those who work and live in the facility "will be released from quarantine procedures."
Tess Bailey, Life Care's executive director, said the facility was "thankful to announce that our building received no additional positive tests for COVID-19."
The two potential clusters were identified last week, just as a Washakie County nursing home outbreak sickened 21 people and killed two. The state's largest cluster, tied to a Lander long-term care facility, is still growing, a state Health Department spokeswoman said Tuesday.
The number of cases in Natrona County, now at 58, has recently risen after the community went three weeks without a positive. That rise prompted Dr. Mark Dowell, the county health officer, to call a press conference and stress the importance of wearing masks and social distancing to reduce the spread of the coronavirus.
To date, Wyoming has recorded more than 640 confirmed cases of coroanvirus, with more than 200 additional probable cases, according to the health department.
Thirteen residents have died after contracting COVID-19.