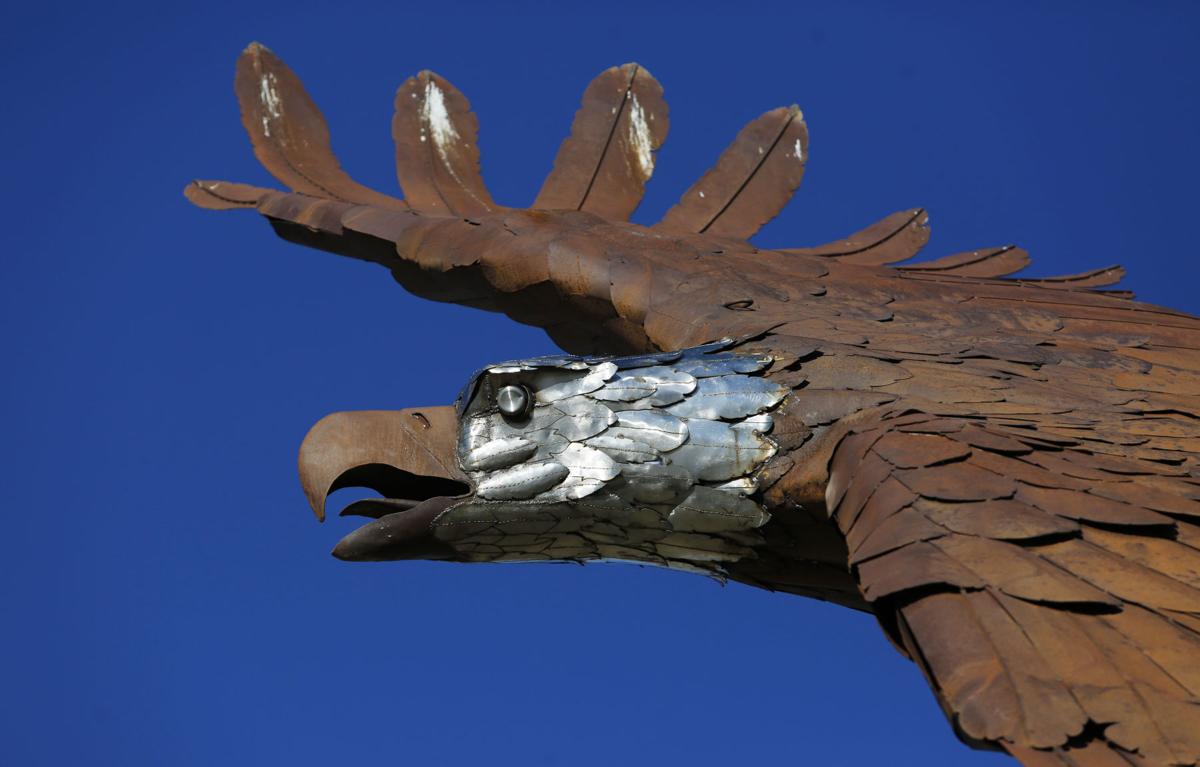 The city of Mills marked its 100th birthday on May 10, and on Saturday they're throwing a party to celebrate.
The city is inviting the community to a day-long 100th Anniversary Summer Fest on Saturday, shutting down a section of Wyoming Boulevard between Yellowstone Highway and 13th Street to do so.
"That whole area is our event area," Sabrina Kemper, the Mills Community Development Director, told the Casper Rotary Club on Monday. "We told WYDOT we would never ask for this again."
There will be 12 food trucks serving up barbecue, tacos, wings, and more and 51 local vendors selling things including crafts, pottery, jewelry, food and even insurance. And thankfully, with the forecast predicting temperatures in the 90s on Saturday, there will be snow cones from Tropical Sno and ice cream from I'Scream.
The event is a bigger version of Mills' annual Summer Fest, but the vendors are a new addition.
"Luckily, we've been doing this Summer Fest so that kind of prepped us really well to be able to put it on steroids and get it where it's at today," Kemper said. "We started last fall making our preparations, we knew it was going to be similar but we just wanted more of everything."
The day is set to kick off at 8 a.m. with a 5K race, which runners can register for at the start at the corner of Wyoming and Pendell boulevards.
Then, a parade down Wyoming Boulevard will begin at 10 a.m., and the rest of the day will be filled with live music, kids activities, a car show, crafts and more. At 10 p.m., the day's festivities are set to close out with a fireworks show.
Country star Sara Evans will headline the series of concerts, the city announced in April. She's known for hits including "No Place That Far," "Suds In The Bucket" and "A Real Fine Place To Start."
Wyoming artist and The Voice contestant Aquile is also scheduled to perform, along with Casper's own Day Drinkers and Lionel Adams.
As far as Saturday's expected turnout, Kemper said she's heard estimates from 5,000 to 20,000 people. They're equipped to handle the upper part of that range, she said, hiring a squad of security guards and four additional police officers for the day.
Kids will be occupied by face painting, a bouncy house, make-your-own tie-dye, a dunk tank and more.
Street parking will be available around the area if you can get it, but there will also be satellite lots connected to the festival by shuttle buses. People can use the parking lots of Westech Inc., Mobile Concrete, the Mills Public Works building and one lot at the Natrona County Fairgrounds if needed.
Mills' status as a first-class city is new, only approved by the governor around a year ago once its population finally surpassed 4,000. Kemper said the actual number of people living in Mills is roughly between 4,200 and 4,700, based on water billing and state population estimates.
For Mills' next century, Kemper said Monday, there are plans for new housing, extended trails to connect with the river network and an effort towards economic diversification. Fiber cable is being laid to give residential areas better high-speed internet access, she said, and riverfront infrastructure planning is going forward after the city recently received a grant to begin development.