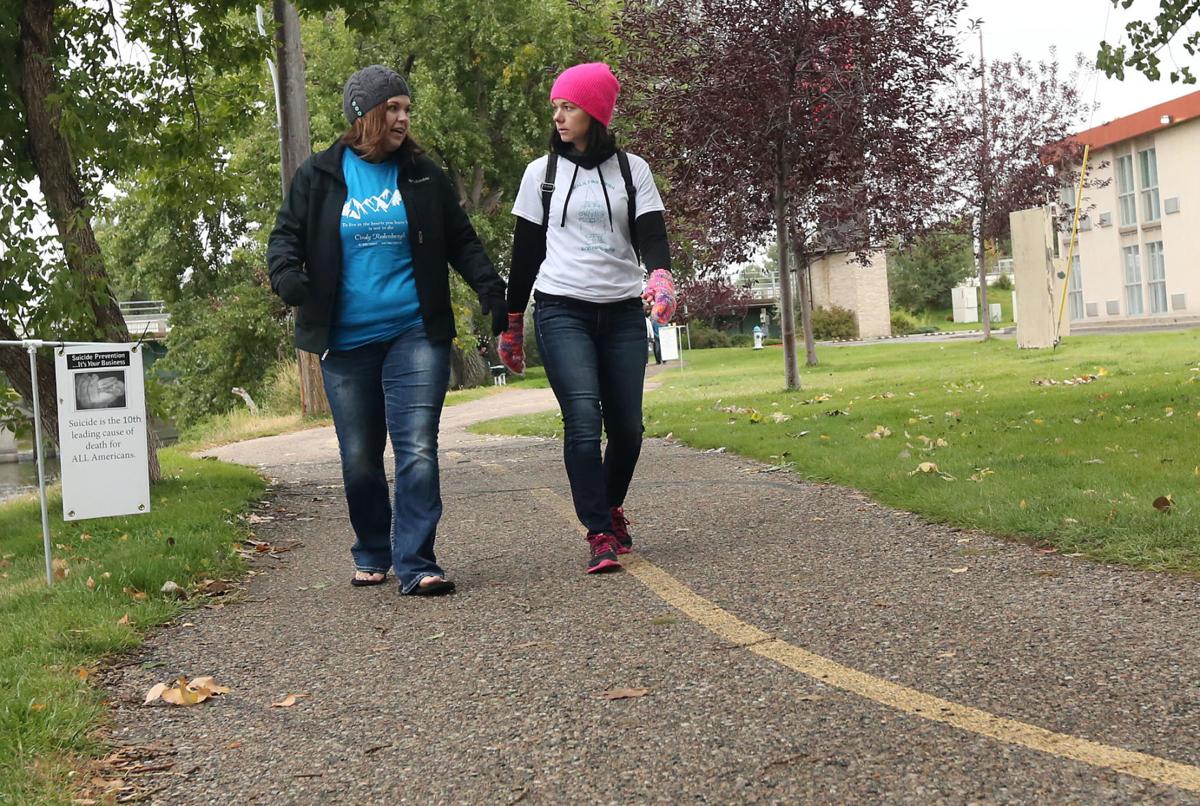 Natrona County residents wishing to honor a loved one lost to suicide can participate in the county's 18th annual Breaking the Silence walk this Saturday.
The event, hosted by the county's Suicide Prevention Task Force, begins at 3 p.m. at Crossroads Park. It is free to the public, and free barbecue will also be provided to the first 300 people who arrive. The walk will take place along the North Platte River, with local musicians performing along the route.
The event is sponsored by the Wyoming Behavioral Institute.
The Natrona County Suicide Prevention Task Force provides a number of events and educational opportunities each year meant to disrupt the stigma around suicide, and to teach residents how to respond to friends and family members considering suicide.
The organization also teaches a free suicide intervention class each month at the county library.
Suicide in Wyoming, and in Natrona County, is a growing concern. Wyoming recorded more suicides in 2020 than it did in any year in the last decade with 181 deaths. In 2019, with 40.5 deaths per 100,000 people, Natrona County recorded its highest suicide rate in 15 years, though it wasn't the highest in Wyoming. That year, Hot Springs County recorded more than 108 suicides per 100,000 residents. The nationwide average for suicides in 2019 was less than 14 deaths per 100,000 people.
The state for years has recorded the highest or among the highest suicide rates in the U.S, and Gov. Mark Gordon has pledged Wyoming will invest in finding a solution. His office in 2020 earmarked $400,000 to erect the state's first suicide prevention lifeline. That phone number launched last summer at the Central Wyoming Counseling Center in Casper, though it has not been funded for 24-hour service.
When the in-state line is not active, callers will be forwarded to the national hotline.
Teletherapy is also on the rise in Wyoming. Wyoming Telehealth Network director Andrea Shipley said before the pandemic, there were about 400 registered telehealth providers in the state. Now, there are nearly 2,500.
Follow health and education reporter Morgan Hughes on Twitter @m0rgan_hughes