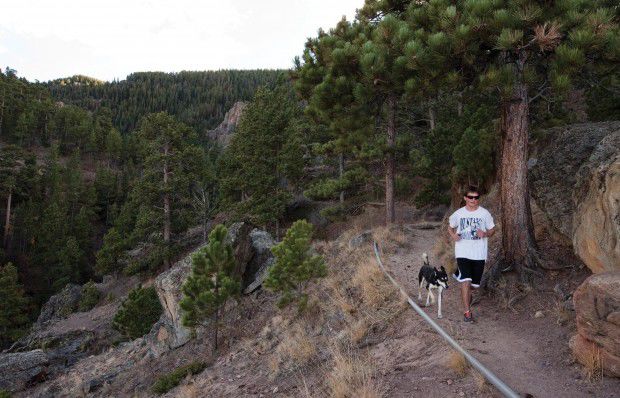 Natrona County is again without an official director for its nearly 11,000 acre parks system.
Tim Petrea, the previous parks director, left the position June 16, according to the county's human resources department. Petrea took over the position Jan. 15.
His predecessor, Matt Buhler, left the position in September. Commissioners would not comment on the circumstances of his departure either.
County Commissioner Brook Kaufman would not comment on why Petrea left, nor on whether he resigned or was let go by the county. She did say the county is reevaluating how leadership within the department is structured, given the loss of multiple directors in the last year.
"Our parks department is an enormous undertaking for one person," Kaufman said in an interview Tuesday morning.
Currently, the county's Road and Bridge superintendent, Mike Haigler, is overseeing the department alongside other staff. Kaufman said Haigler will stay in that unofficial role "for the foreseeable future," as he, the County Commission and the County Parks Advisory Board discuss what the future of the department will look like internally.
Kaufman said it's so far unclear the direction staffing in the department will go, but the commissioners are not planning to replace Petrea in the immediate future.
Regardless of Petrea's departure, Kaufman, who is the County Commission's liaison to the parks advisory board, said the goals of the department are the same, and a number of ongoing projects are still planned for this or next year. Those projects includes changes to the Bridle Trail, repairs to shelters at Beartrap Meadow and Ponderosa parks, and a variety of other deferred maintenance projects.
Kaufman said the County Commission is committed to investing in the parks system to finish maintenance work necessary to the upkeep of the parks as tourist and recreation destinations.
Kaufman said residents hoping to contact the county parks department can do so as they normally would, by using the department's office number, 307-235-9311.
Follow local government reporter Morgan Hughes on Twitter @morganhwrites
Be the first to know
Get local news delivered to your inbox!