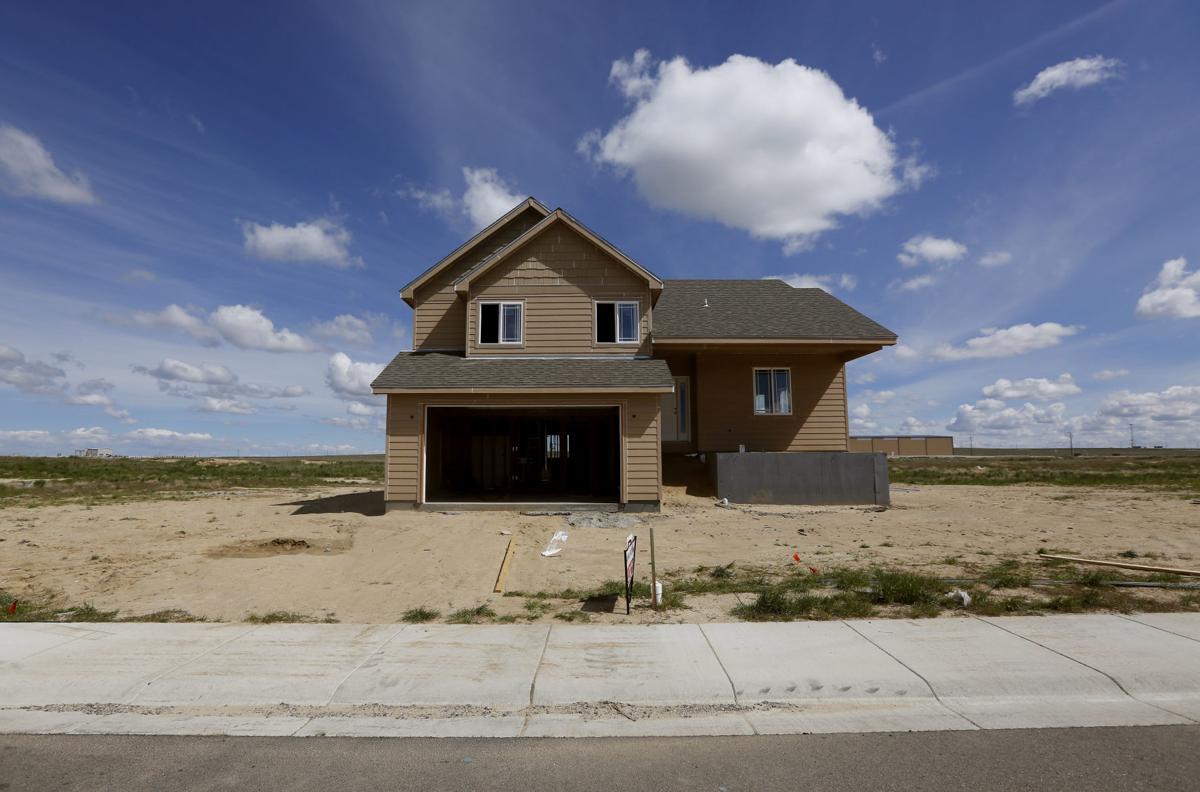 Ken Carpenter doesn't understand people who don't have some property in their back pocket when they retire. To him, it made a lot of sense to start investing in real estate early. By the time Carpenter retired five years ago as an occupational therapist for elementary-aged special needs children, he and his wife already had more than 60 properties to their name.
Some of those properties were "orphans" — vacant lots abandoned by their previous owners — that the Carpenters adopted. A good chunk are houses they now rent, primarily to low and middle-income tenants.
They bought their first property, a small white house with a green door and green-trimmed windows on Kimball Street, in 1994.
"It's like having your first child," he said. They still own the house and are currently renting it.
In total, Carpenter and his wife Margaret own 68 properties. But for the first time in more than 20 years of ownership, Carpenter said they may not be able to sustain that business.
Of the 68 properties the Carpenters own, 45 had property tax increases of more than 15 percent this year. A handful went up more than 400 percent, and a good deal more went up between 50 and 100 percent, according to documents from the Natrona County Assessor's office that Carpenter provided to the Star-Tribune.
Normally, when Carpenter sees tax increases, it's by a few percent. He said he's never seen so many of his properties increase this dramatically.
He's in the process of appealing the new assessments, which the Natrona County Assessor's office sent out in late April. If those appeals are unsuccessful, he'll take a hit.
"I'll have to walk away from some of these properties and take a loss," he said.
Carpenter buys the vacant lots in hopes of selling them to entities or individuals who want to build on them. With some of those lots' values quadrupling, it will be harder to convince prospective buyers it's worth the price, he said. Rather than continue to pay taxes on properties he can't sell, he would have to give them up, meaning nobody would be paying taxes on the properties and nobody would be maintaining them.
As for Carpenter's rental properties, monthly rent will likely go up as well to compensate for the increased property taxes.
"Either the rental prices go up or my profit goes down," he said.
He went to the assessor's office at the end of April and expects to hear back soon.
The county assessor's job is to determine the fair market value for a piece of property, or how much a reasonable person would be willing to pay for said property. The cost of a person's property taxes depends on the value of the property.
In Natrona County, that responsibility falls to assessor Matt Keating, a former county commissioner who stepped into the assessor role in January after a contentious election.
Keating said he knows this year's valuations aren't perfect, and he said part of the blame falls on the office being disorganized in years past.
"We walked into a big damn mess," he said. "(The valuations) are not where they need to be."
Natrona County uses sales data from the previous year to determine a baseline value for properties in particular categories and particular areas. Then, "adjustments" are applied to neighborhoods and individual properties to lower the values from the baseline value determined by the sales data.
In the past, properties' values have been lowered "unjustifiably," Keating said. He said adjustments — factors considered when determining a property's marketability — have been too liberally applied. Those adjustments could be for anything from the shape of the lot to how close a property is to a school to fire damage to remoteness.
Renee Berry, a senior appraiser in the assessor's office, said in the past those adjustments have been applied to properties without any documentation or proof.
"What we found was a bunch of negative attributes being applied that we couldn't justify," she said.
In light of that, this year the assessor's office stripped adjustments from properties where no proof existed.
That doesn't mean those attributes, like fire damage or proximity to public services, don't exist, Berry explained, it just means the impetus to prove they do falls to the property owner. She added there have been 517 appeals in the last seven days alone.
By going through what Keating admits is a somewhat onerous process this year, they will have a better benchmark for next year.
"The next time we mail these out, I'll be proud to put my name on them," he said.
Tom Smyth is among the property owners frustrated with his valuation. Smyth lives across the street from the now-vacant Willard Elementary on Lowell Ave. He's lived there since the mid-90s. He said half the houses in the neighborhood are empty or old. His own home still has T-lock shingles and rickety, non-energy-efficient windows.
"For me to get fair market value, I'd have to put a whole lot of work into it," he said, including replacing the roof.
Still, despite the state of the neighborhood and the vacant school across the street, his property taxes went up more than 24 percent.
"It's either arbitrary or incompetence," he said.
Smyth is in the process of contesting that increase.
Keating said he's happy to meet with anybody who wants to discuss their assessments. Those he is unable to meet with are given a form to detail where the mistake was made in their assessment.
Property owners have 30 days from when they receive their notice from the assessor's office to appeal. If a property owner is still not satisfied after appealing the valuations with the county, they can appeal to the County Board of Equalization, which is comprised of the county commissioners.
At that point, the burden of proof falls to the property owner, and the assessor's valuation is typically upheld, Keating said.
Keating said two years ago, when he was still a commissioner, not a single property owner won an appeal to the Board of Equalization.
Follow city reporter Morgan Hughes on Twitter @morganhwrites.
Be the first to know
Get local news delivered to your inbox!