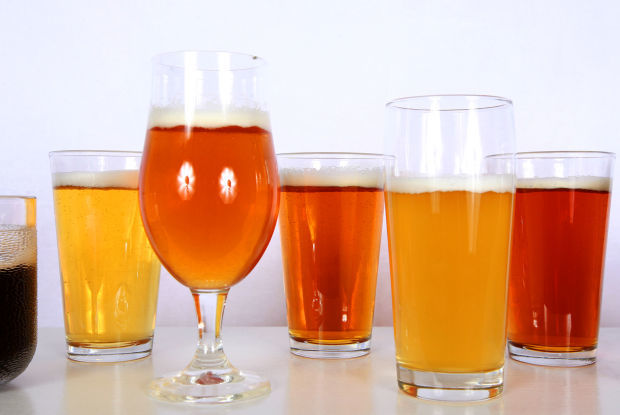 A new brewery could be opening in Casper this spring, fulfilling a lifelong dream of Casper native Erik Magnuson.
Magnuson has been brewing beer from home for 15 years, but he's been doing so as a do-it-yourself project rather than a formal business. Sure, he's sold his brews around the state for years, but his at-home operation is only able to produce 10 gallon batches at a time.
Now Magnuson has a chance to turn what he's always loved into a full-fledged business.
"I had always had in the back of my mind that I wanted to do something like this," Magnuson said.
You have free articles remaining.
The opportunity finally arose when Buffalo-based Mishap! Brewing Company closed earlier this year and sold off its brewing equipment. Magnuson saw it as a sign. He bought the hardware and started renovating an old building in east Casper.
By April, Magnuson is hoping Mountain Hops Brewhouse will be open and ready for business. The business will be located at 612 N. Beverly St., just down the road from Skull Tree Brewing. Renovations could push Magnuson's opening date back, he said, but his hope is that come spring, he'll be ready for customers.
He plans to distribute his craft beers throughout Casper as well as having a tap room on site. He won't serve food to start, but he said it's a goal of his to expand into food at some point in the future.
While the business won't be open until spring, Magnuson's microbrewery liquor license is scheduled for a public hearing during the Feb. 4 regular Casper City Council meeting.
If approved, Mountain Hops would be the fourth microbrewery to open in Casper since Frontier Brewing in 2017. Before Frontier opened in 2017, Casper was in something of a craft beer desert. Not a single microbrewery was operational in the city.
A fifth Casper microbrewery could be on the horizon. Last year an application was filed for a liquor license to open a new brewery on Walsh Drive, though that application was rescinded before it reached the public hearing stage.
Follow local government reporter Morgan Hughes on Twitter @morganhwrites