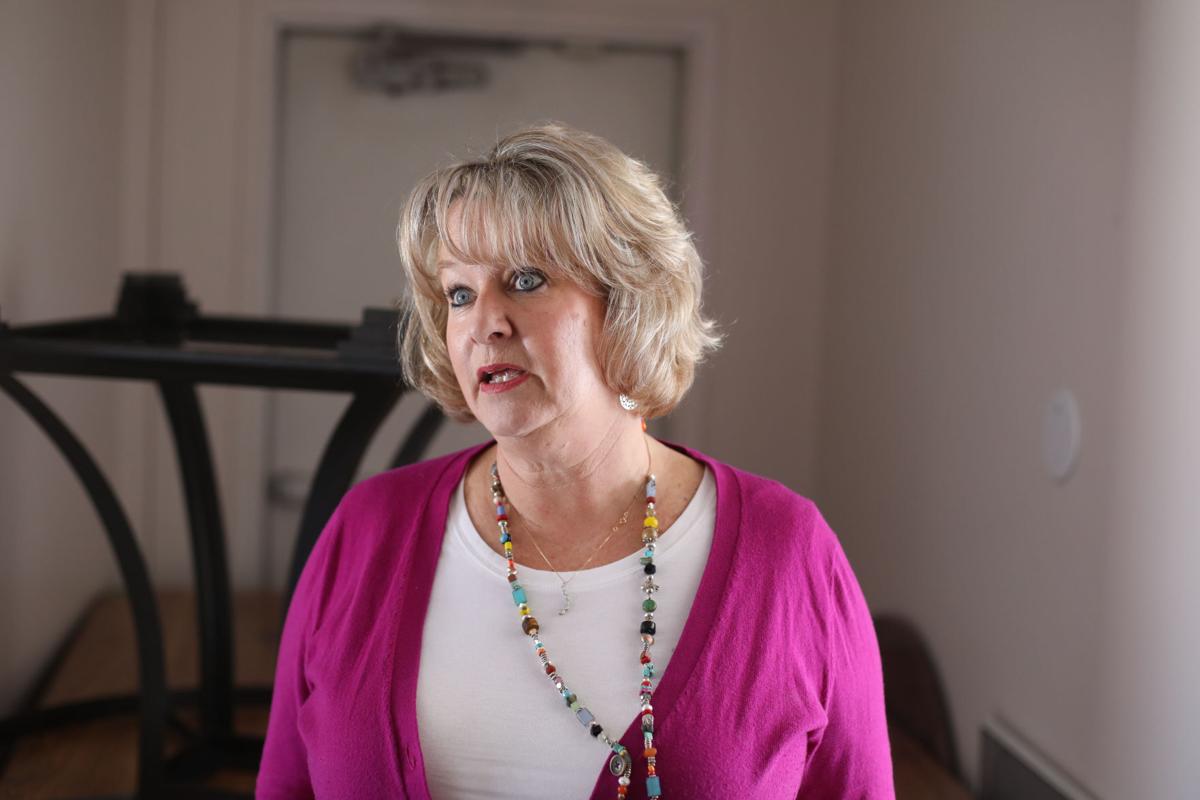 Greta Hinderliter began Wednesday — the first day of school — with 40 homeless students, more than any other year.
"It's way more than I usually have in the first day," said Hinderliter, the Natrona County School District's homeless student liaison. "I think it's only going to get worse."
As many Natrona County students return to in-person classrooms for the first time since March, Hinderliter is seeing an influx of students whose home lives have been affected by the financial fallout of the COVID-19 pandemic and the state's energy industry woes.
When the pandemic first arrived in Wyoming, unemployment claims skyrocketed, peaking in late March with more than 1,000 claims filed each of the last two weeks of the month. While new claims have decreased since the beginning of the pandemic, the county is still experiencing new and continued unemployment claims at a significantly higher rate than the same time last year.
For reference, 36 county residents filed initial claims for unemployment insurance the last week of August 2019. For the same time period this year, more than 130 residents filed initial claims.
This has already translated into more students in unstable housing circumstances, Hinderliter said. Students without secure housing already have more hurdles to jump to meet academic expectations, but COVID-19 poses additional problems.
When the district transitioned to virtual lessons in March, Hinderliter said many of her students couldn't participate in the same way as their peers. Students without internet access wound up doing homework from a car in fast food parking lots to access the free wireless internet. Or they were given static paper assignments, while their classmates were able to participate in dynamic online lessons.
Keeping those students in brick-and-mortar facilities for as long as possible is going to be key to their success, Hinderliter said.
"Many of my kids I haven't seen since March 13," the last time school was in session, Hinderliter said, adding that in-person instruction is the best option for the students she works with, not only because of the structure but because "that's two meals a day they get at school."
Still, Hinderliter is preparing for closures.
"The hope is we can stay in school," she said, but "I kind of have it in the back of my mind that we're not going to get through the school year normally."
This means she's taking every opportunity now to build trust with the new homeless students she'll be working with so if schools do close, they will have developed a close enough relationship for them to contact her if they need something.
The shelter is co-ed, and Hinderliter said there is still some room there.
But a large number of the district's homeless students this year are elementary-aged, which creates its own challenges.
The school district has provided all students with wireless devices in case of a short-notice school closure, so students without personal devices can still participate virtually.
It's unclear if the district has outlined a specific plan for homeless students in the case of a school closure. A district spokesperson said they were unable to comment before deadline.