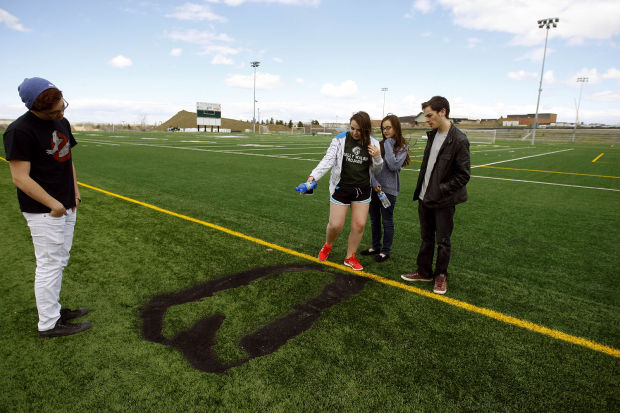 Kelly Walsh High School is offering a $500 reward for any information leading to an arrest in relation to vandalism on one of the school's artificial turf fields off of 12th Street.
A somewhat heart-shaped mark was burned on the field outside the high school sometime in the last few days, according to Athletic Director Amy Rose, and it was first noticed and reported to Casper police at about 3 p.m. Monday.
Rose said the segment of field will need to be cut out and replaced, and the school is waiting on an estimate on what that process might cost.
"It's really unfortunate," Rose said. "We see it as a common area for the community, so for someone to deface it is really disappointing."
She said the school will look to replace the damaged portion before the Casper Cup, which is scheduled for May 8. The matches feature the soccer teams from KW and Natrona County high schools.
Casper police did not return a call requesting comment on the issue.