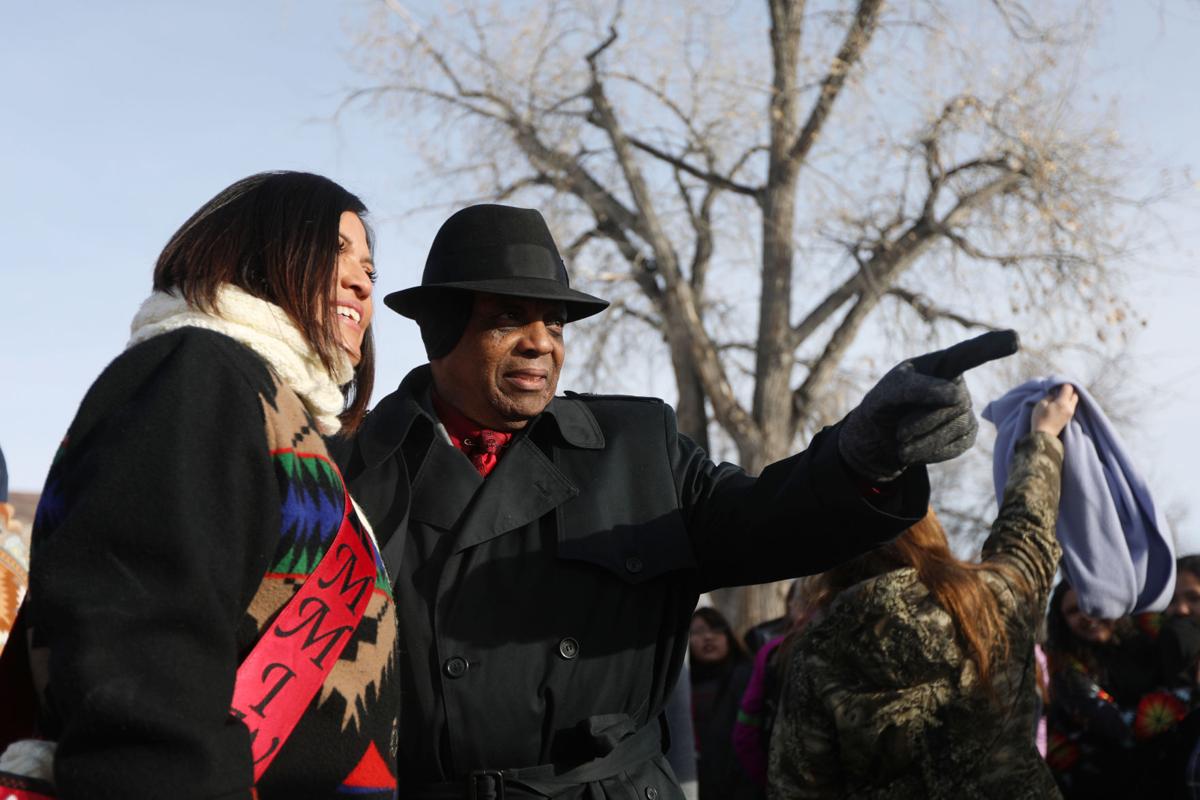 A local vigil and march planned for Friday evening following national unrest around the police killing of a black man will call for Casper residents to unify against racism, an organizer of the event said.
Dominque Simmons, who planned the event with her sister Keisha Simmons and father Jimmy Simmons, said Thursday that she hopes the march — which is expected to include 50 local police officers as participants — will help connect Casper residents in opposition to racism.
"It is not about black versus white," Dominque Simmons said. "It is all of us against racism."
The demonstration will begin at 6 p.m. at the intersection of Midwest Avenue and David Street, and the march will end at the Hall of Justice. The vigil is organized under the banner of the Pikes Peak Southern Christian Leadership Conference, of which Jimmy Simmons is vice president. He was previously the president of Casper's NAACP chapter for 16 years.
Dominque Simmons said that law enforcement is aligned in the fight against racism. She said, though, that individual police officers need to be held accountable when they when they use force against black and brown people.
"I'm not saying that the institution as a whole is sour," Simmons said by phone on Thursday. "The accountability needs to be great."
The planned vigil comes as a series of demonstrations have been held across the country following the Minneapolis police killing of George Floyd, a handcuffed black man. Video footage shows a police officer kneeling on Floyd's neck for nearly nine minutes. Three other officers in the video watch, and at one point, two of the officers can be seen holding Floyd as well.
The four officers were fired. Prosecutors — after protests had already begun to spread — charged Derek Chauvin, the officer who knelt on Floyd's neck, with murder. On Wednesday, authorities said that the other officers will also face charges.
The slow official response prompted extensive protesting in Minneapolis that soon led to looting and property destruction, including the razing of a police precinct building. At the national protests, further police brutality has sometimes been reported, including apparent indiscriminate attacks on protesters.
Simmons said the vigil — whose speakers will include Casper Police Chief Keith McPheeters — is distinct from the earlier protests. The organizing group, the Pikes Peak Southern Christian Leadership Conference, is based in Colorado Springs, Colorado. Martin Luther King Jr. helped found the national conference in 1957.
Simmons asked that people wear a mask to limit risk of exposure to the novel coronavirus and to refrain from marching afterward.
She also asked that people affiliated with the vigil gather at the paved parking lot south of Midwest Avenue and west of David Street.
"We just really want people to be safe," said Simmons. "It's not that all lives don't matter, it's that — right now — black and brown lives are undervalued."
Be the first to know
Get local news delivered to your inbox!