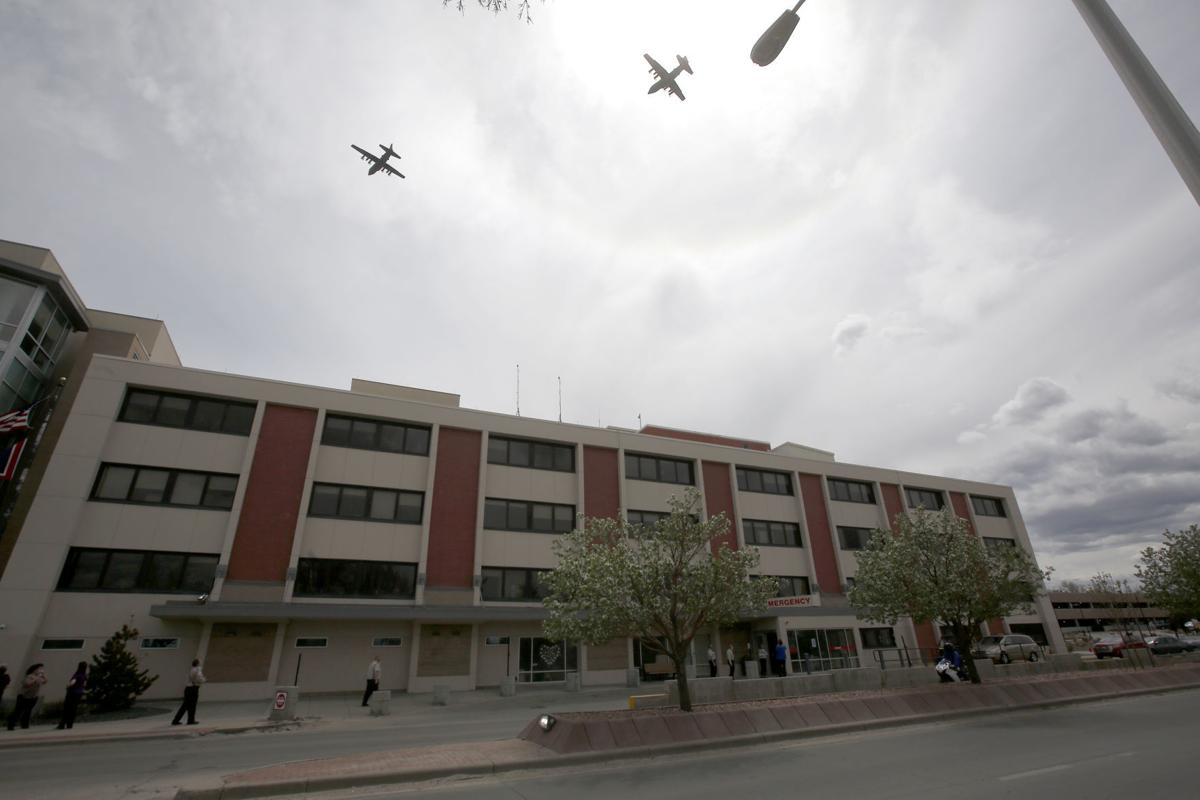 The four Wyoming Medical Center employees who have tested positive for coronavirus over the past week are all nurses, Natrona County health officer Dr. Mark Dowell said Tuesday.
The hospital, the largest in the state, had not previously disclosed the employees' positions, only saying that they worked with patients.
Dowell also said in a Tuesday news conference that more than 100 other employees at the hospital have tested negative for the virus recently.
"We are still working on figuring out if there is any relationship and exactly what is going on there," he said. "I want to make it very clear that this investigation is ongoing. We don't have definitive answers yet. This is all just evolving."
Within the last few days, Dowell said, the hospital has set up a system so that everyone undergoing surgery at the hospital can be tested beforehand. Also, residents from Fremont County, which has confirmed more coronavirus cases than any other Wyoming county, are being tested before coming to WMC to have surgeries.
However, there are no plans at this time to test conduct widespread testing of patients at the hospital.
"We have to preserve our ability to test," Dowell said.
As a referral hospital, WMC is also susceptible to residents of other counties bringing the virus there, Dowell said.
In a previous statement, the hospital said it "made the decision to test all staff who had close contact with the two positive employees over the weekend."
The Casper-Natrona County Health Department is working collaboratively with the hospital to respond to the new cases, agency spokeswoman Hailey Bloom said.
"As far as cases with their employees, we are following up with the contact tracing on these individuals just as we would any new positive," she said in an email. "So far, these new cases have largely been tested at one of WMC's facilities."
The two entities are also working together on reaching out to patients who might have come into contact with the nurses who tested positive. Contact with potentially exposed patients is happening as quickly as possible, Bloom said.
"We are working collaboratively with the hospital on both making sure we identify and gather the information for anyone exposed and start to reach out to them," she said in an email. "As you can imagine, this is quite a time intensive process that requires lots of people from both agencies working on both tracing and contact."
The new cases are in addition to two other medical center employees and an emergency room doctor who were diagnosed earlier with the virus. The doctor's case came to light last week after it was mentioned in an email provided to the Star-Tribune in an unrelated public records request.
Natrona County has had a total of 51 confirmed cases since the pandemic began.
Concerned about COVID-19?
Sign up now to get the most recent coronavirus headlines and other important local and national news sent to your email inbox daily.