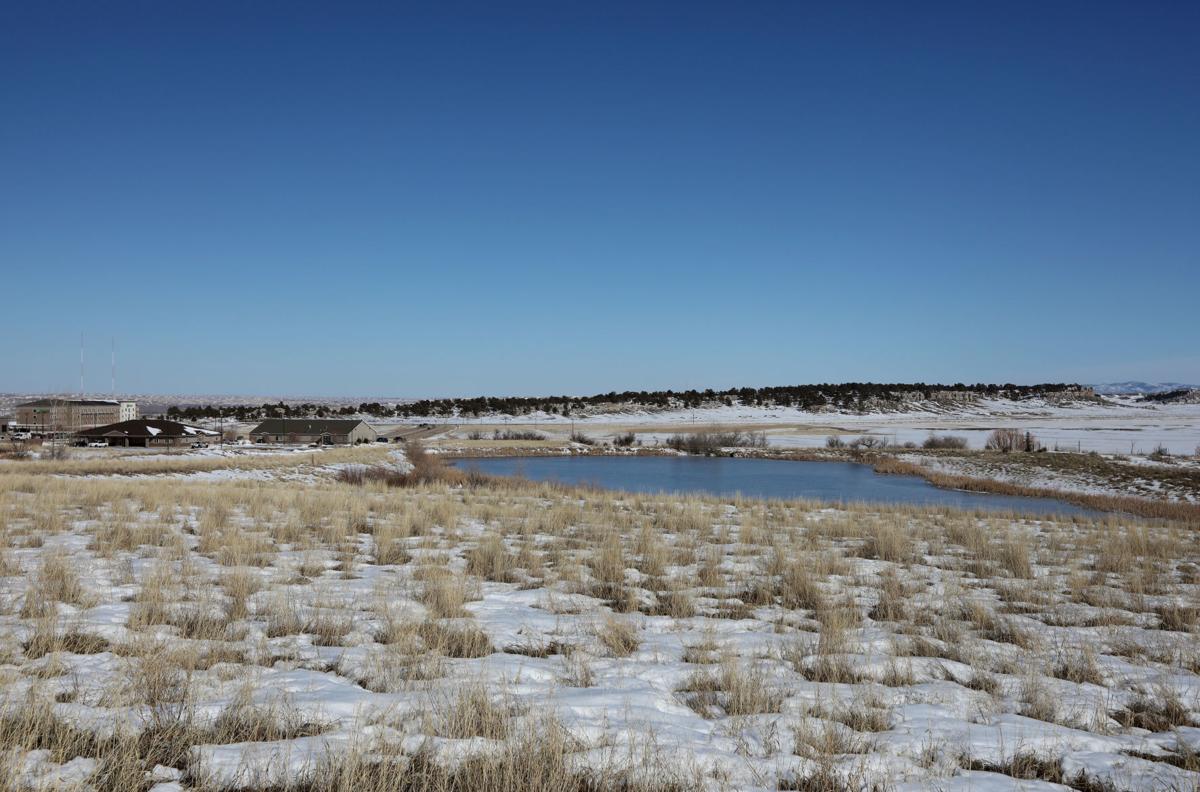 Casper's new off-leash dog park might include a towering fence, landscaped pathways, playground equipment, canine hydration stations and a parking lot for visitors.
Or it could simply be an open plot of land where dogs can legally roam. Maybe something in between.
It all depends on how much the City Council wants to spend, according to Parks and Recreation Director Tim Cortez, who estimated that the most elaborate option would be about $600,000.
"We will ask the Council what kind of money is available (during upcoming budget talks)," he said.
Though there are still many unknowns about the upcoming project, the location is set. The new park will be constructed on a plot of city-owned land located behind the Rocky Mountain Oncology Center in east Casper.
City leaders liked that the area was already owned by the city and that the plot, currently just a grassy field, is basically a blank slate, Cortez said.
The director estimated that the project will begin later this year and wrap up by the summer of 2020.
Casper currently has three off-leash dog parks: Morad Park, Lake McKenzie Dog Park and Dylan's Park near the Tate Pumphouse.
You have free articles remaining.
The city doesn't collect data on how many visitors use the facilities, but City Manager Carter Napier said it appears that dog parks are a sought-after amenity.
"From what I can tell, dog parks are hugely popular," he said.
According to Napier, the city has about $100,000 set aside for "green space initiatives" which could be used for the dog park. The city manager said he would prefer for the project's cost to stay within this range.
Earlier this year, the City Council decided to establish another dog park while discussing a new animal code that would enact harsher punishments for pet owners whose animals attack others or run-at-large. After much debate, the new code passed last month.
"If we are going to put these restrictions (from the code) in place, we need to offer dog owners something," Mayor Charlie Powell said in January.
Some council members were initially hesitate about creating a dog park behind a cancer facility, as they worried some patients might mind the additional noise or miss being able to take walks in the field.
But Pamela Carrell, the business operations manager at the oncology center, previously said that she didn't have any objections, as long as the city kept the area well-maintained and created parking spaces for park visitors.
"Our parking lot does tend to get full," she said. "We would hate to see patient parking get taken."
Though patients occasionally walk in the field to stretch their legs, Carrell said it was uncommon at the outpatient-only facility. She also didn't anticipate the noise being a problem.
Follow city reporter
Katie King on twitter
@KatieKingCST