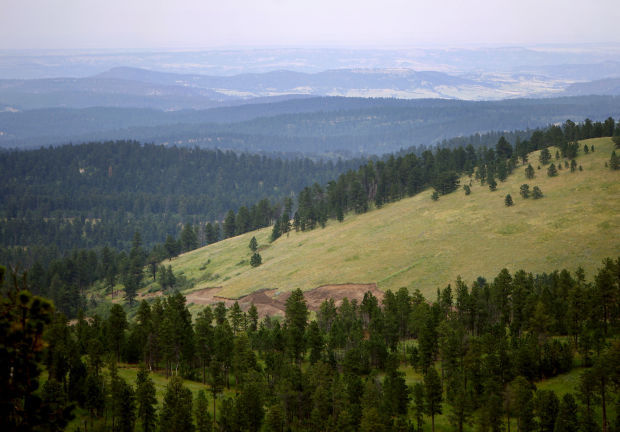 The proposed Bear Lodge rare earths mine project in northeast Wyoming has been put on indefinite hold because of low commodity prices and lack of financing.
Rare Element Resources announced they were suspending further permitting and licensing efforts for the $290-million mining operation until they can find an investment partner and market conditions improve.
The news came just a week after the U.S. Forest Service issued its draft Environmental Impact Statement recommending the mining project be permitted to go forward.
The company's Chief Financial Officer Paul Zink said getting the draft EIS was a big next step, but also a reasonable point to take a step back.
"I guess in some ways we felt that having the draft EIS in hand was a convenient place to pause the permitting process, temporarily, without having to go back to square one with the Forest Service," Zink said.
Zink said the market would likely need to change before they would resume the process.
"We don't have any sense of when the prices could turn up, and it certainly seems like the capital markets aren't getting better for those of us in the rare earth space, so we thought it was prudent to take this step at arguably a convenient point to add an additional cash conservation measure to those we have already taken, to see if we can weather this," Zink said.
Zink pointed to China as the leading producer in rare earth's market.
"The Chinese produce 85 to 90 percent of the world's rare earths, and they consume about two thirds of them — so they are obviously an enormous factor in the market — and pricing has declined to the point where, at least as reported, the Chinese themselves aren't making any money and haven't been for some while," Zink said. "… So if the big heavyweights in the business in China aren't making money, it's certainly a struggle for all the rest of us."
Zink further said the company's development of an innovative and promising process to separate out some of the 17 rare earth elements from the ore is also being suspended. The company has been struggling financially for some time, and with the latest belt-tightening, Zink said RER has gone from a high of around 25 employees, down to seven.
The Bear Lodge Project has been in development since at least 2011, and initially the company hoped it would be in operation by 2015, and employ upward of 160 people.
Located near Sundance in the Bear Lodge National Forest, the mine site area was expected to be about 2 square miles. The open pit mine itself would have covered 232 acres, and would have been about 500 feet deep under the Forest Service's preferred alternative. The project had strong backing from the state, which traded a section of land adjacent to the mine to allow for a tailings/waste area.
There were also plans for a hydro-metallurgical plant in Upton, where some of the rare earths would begin to be separated from the ore. Rare earths are used in a wide range of applications, everything from computers and florescent lights to oil and gas operations.
Be the first to know
Get local news delivered to your inbox!