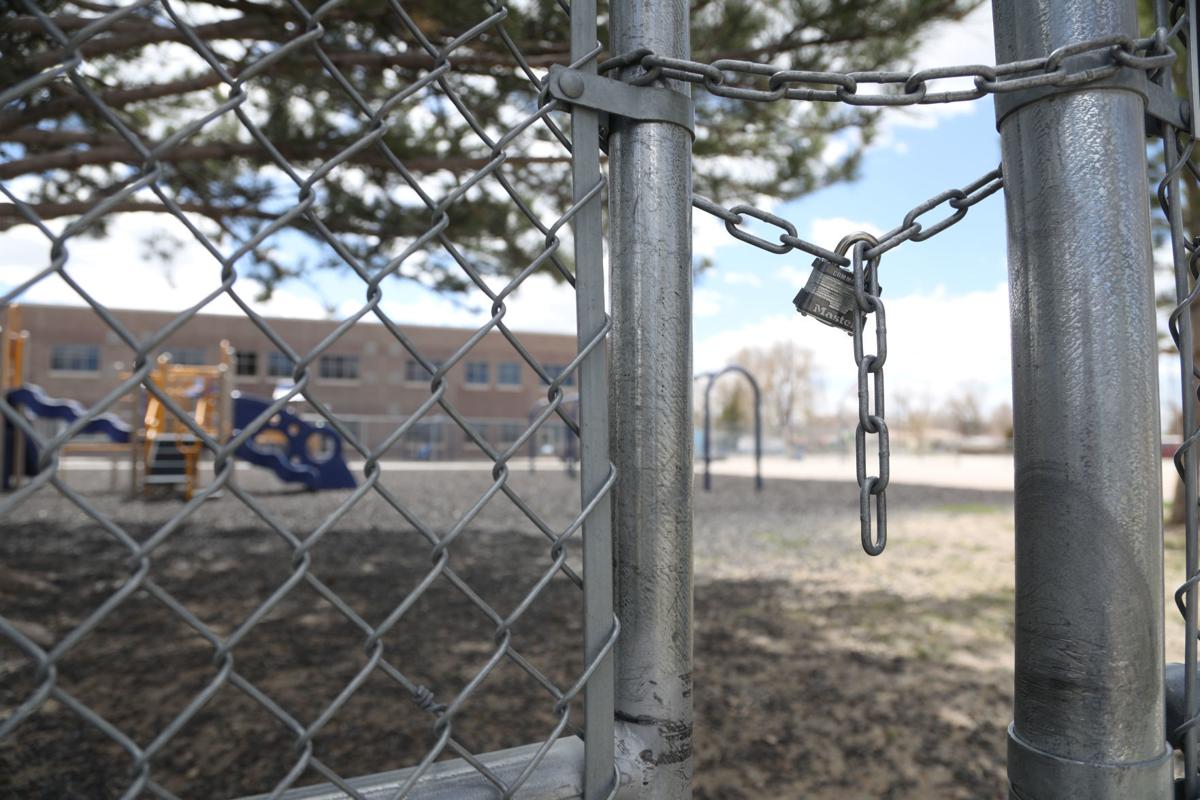 A school board member apologized Monday for his "stupid" comments about Wyomingites who died from the coronavirus. But he maintained that the disease is not as serious as it's being portrayed and that the need for face coverings is "overblown."
At a meeting with health officials last week, board member Kevin Christopherson said that the majority of the 21 Wyomingites who've died from the coronavirus were older or had pre-existing conditions. He said "they were going to die. They just died sooner."
He made the comments as the board walked through its plan to reopen schools in the fall, which call for face coverings to be worn whenever students and staff can't stay 6 feet away from each other.
On Monday, Christopherson told the Star-Tribune he'd "be pissed at me, too" for his comments.
"It sounds horrible, and I didn't mean it that way," he said, adding that sometimes he needs "to just shut up." "I need to apologize to anyone that I offended. That's not who I am."
But he reiterated that most Wyomingites who've died have been older, residents of nursing homes or people who had pre-existing health conditions. According to state data, six of the 21 fatalities were under the age of 64. At least 90 percent had a pre-existing health condition.
Christopherson, who is now running for a Natrona County Commission seat, said that he personally would consider it a "blessing" if the "good Lord took me home" via the coronavirus if he were already old and sick. He said that he'd lost several elderly loved ones to serious illness and that he was grateful when they passed and their suffering ended.
But he acknowledged that most people — many of whom have sent him angry messages — wouldn't consider it a blessing if they or a loved one died of the virus.
Still, he continued to question the severity of the virus and speculated that deaths were being attributed to the coronavirus even if the disease played no role in a person's demise. A spokeswoman for the state Department of Health flat-out rejected that suggestion.
"Nope," Kim Deti said. "Nope. It has to be listed on the death certificate as either the primary or contributing cause of death. A classic example, somebody who tests positive, gets in their care and dies in car accident, that's not going to count as COVID related."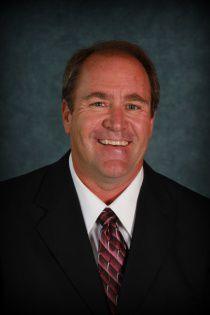 At the board's meeting last week, county health officers Dr. Mark Dowell and Dr. Ghazi Ghanem, both of whom are infectious disease specialists, said that slowing the spread of the virus wasn't just to limit the number of people who died from the disease. While that is obviously of paramount importance, they said, the containment efforts are also designed to stop the number of people who have to be admitted to intensive care units. Coronavirus patients are typically long-term residents of ICUs, which take up beds and resources that are still needed for more typical emergencies, like heart attacks or strokes.
Both pointed to the situation in Texas, where the number of cases has spiked dramatically and hospitals are stretched to capacity. More than 10,400 have been hospitalized with coronavirus, according to Texas Public Radio. The entirety of the intensive care unit at Texas Medical Center, the largest hospital in the state, is full, according to a local TV station.
Typically, the station reported, the facility has 70 percent to 80 percent of its ICU full. But the number of coronavirus patients — 28 percent of the total capacity — pushed it over the top.
At last week's board meeting, after Dowell and Ghanem pointed out the Texas Medical Center situation, Christopherson noted that that the majority of the patients there weren't coronavirus patients. In his conversation with the Star-Tribune on Monday, he said that Ghanem then had to "walk back" his statement.
"That's exactly what I'm talking about," he said, adding that he considered Ghanem a friend. "It's not an outright lie; it's an omission of the truth."
During the meeting, Ghanem and Dowell didn't say that the entirety of the ICU patients were coronavirus cases, but that the sudden surge had pushed hospitals to capacity and that it posed dangers to patients of all kinds.
"We're not saying the whole ICU is going to be COVID," Ghanem told Christopherson and the board last week. But the doctor warned that the coronavirus patients, which are above what's normally expected, would absorb all excess capacity.
"I didn't mean to say that 95 percent of the cases were COVID," Dowell added. "But so many are COVID that they're taking up the beds that we need for patients that have nothing to do with COVID. That's the concern. They're transferring people out of that entire area — because they have no ICU beds — (who) have heart attacks."
Christopherson also told the Star-Tribune that his goal in questioning the doctors last week was to better understand how deadly the disease is and if it was as serious "as they hyped it up to be." Ghanem addressed that last week: He said that the mortality rate may be as low as 0.5 percent. He pointed to a study in Spain, which suggested the mortality rate there was even lower, at 0.05 percent.
The concern with schools, Dowell and Ghanem have said, isn't that the children will die; while there is much that's still unknown about the virus, it's clear that children and younger people aren't at serious risk of death. The concern is that the children will spread the disease among each other and will then spread it to teachers, parents and grandparents, all of whom may be more susceptible.
As he and others have before, Christopherson pointed out that the flu is deadly but hasn't prompted the same level of restrictions as coronavirus. He pointed to statistics from the Centers for Disease Control and Prevention, which show that in 2017, 115 people in Wyoming died from the flu or pneumonia.
In the past 10 years, the deadliest years for the flu were in 2017-18 and 2014-15, when 27 and 29 people died, respectively. Deti, the Health Department spokeswoman, said that while she didn't know how the CDC arrived at the 115 number, it appears that the bulk of those deaths are from pneumonia.
The flu season typically begins in October and ends in the spring. Exact numbers for flu deaths are hard to pin down, but the CDC estimates that between 26,000 and 62,000 Americans have died from influenza this year. More than 137,000 Americans have died from the coronavirus in just four months. It's been between two and five times more deadly than the flu this year in half the time.
Throughout his interview with the Star-Tribune, Christopherson repeatedly apologized for his "callous" comments last week. But he said that he's no politician, that "stuff needs to be said" and that he was "elected to go out there and say what half the people out there want to say."
He said that health officials "focus on" the "worst-possible scenarios." The doctors have said that they're planning for the worst so they can avoid it. A message to the Casper-Natrona County Health Department seeking comment was not returned Monday.
Concerned about COVID-19?
Sign up now to get the most recent coronavirus headlines and other important local and national news sent to your email inbox daily.