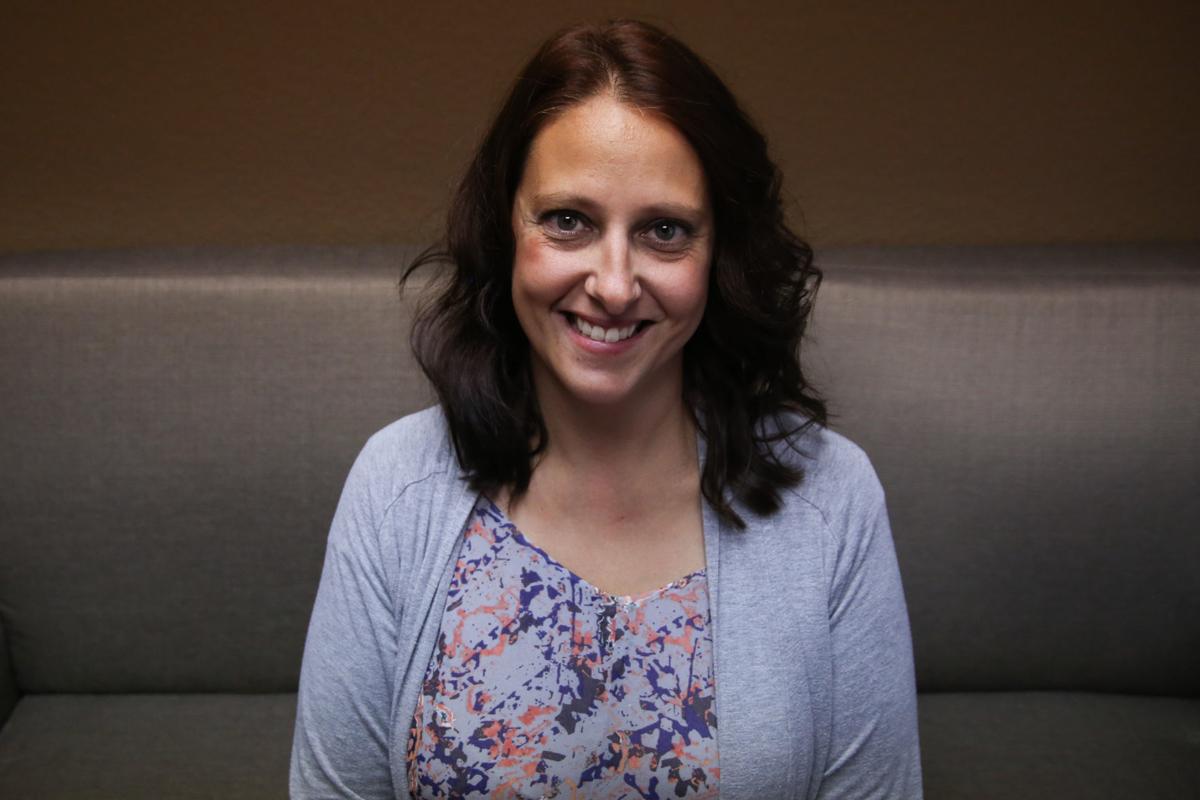 The Self Help Center of Casper had its first trip of the summer scheduled for Monday, but the group's 2003 SUV recently broke down.
The vehicle is estimated to be worth $3,000 — the same cost for repairs. The program is asking the community to help raise $17,000 to get a "new to us" SUV that will fit the group's needs, Executive Director Jennifer Dyer said in an email.
The vehicle is critical for the program's summer activities. It allows workers and volunteers to transport kids and pull a trailer of supplies.
The center provides services for victims of domestic violence, sexual assault, stalking and elder abuse. The group offers a variety of services including advocacy, mental health, a 30-day safe house, substance abuse treatment, adult education, and youth prevention and education services
There's no shortage of people who rely on the center for services. The group receives over 600 walk-in clients a year, over 1,500 calls on their crisis hotline and works with more than 3,000 young people through its youth prevention and education program.
"We have youth that have been in our programs since before I was here who are now our counselors for our summer programs," Dyer stated.
Amber Bennett, 19, started going to the Self Help Center when she was 6 years old. She is now a volunteer counselor for the summer program.
Each summer, the program takes kids on six camping trips. Fifteen to 20 kids attend each trip, practicing survival skills and respect for the outdoors while engaging with positive adult role models.
With the SUV out of action, the center has received temporary help from the community, Dyer said. Some community members have offered personal vehicles for the summer program. Dyer said that no participants will miss out on anything at this point.
Dyer doesn't plan on halting any summer programs because parents have already made arrangements for the summer months.
She believes changing the schedule would create unneeded stress for parents, but more importantly would create missed opportunities for kids to learn survival skills, appreciation for the outdoors and hurt relationships with positive adult role models.
However, the center can't rely on the community loaning vehicles forever. A full-time vehicle belonging to the center will provide kids with the experience to take care of themselves and the Earth, according to Dyer.
Every trip is a different experience, according to Bennett. While she was in the program, she viewed pictographs, mammoth digs, learned history about the area and handled Native American atlatls.
"They taught us to respect ourselves, each other and nature. We learned teamwork, leadership and putting ourselves to a higher standard," Bennett stated. "It didn't feel like I was being told what to do, it felt natural, comfortable and safe. We become a family and you get lifelong friends out of the program."
The purpose of projects is to promote a sense of worth, develop work ethic, teamwork and acceptance of others. The program also offers an alternative for kids in volatile, high-risk homes during the summer.
As of right now there have been no changes to the camping schedule, Dyer said.
"I think there is that longevity in really believing in the change that we help facilitate within our participants," Dyer said. "They're lifelong supporters of us and help us out now."
Dyer said not providing the summer program is not an option and she will do everything for the community's youth.
Donations to help the Self Help Center get a new SUV for its summer program can be made on the group's website.