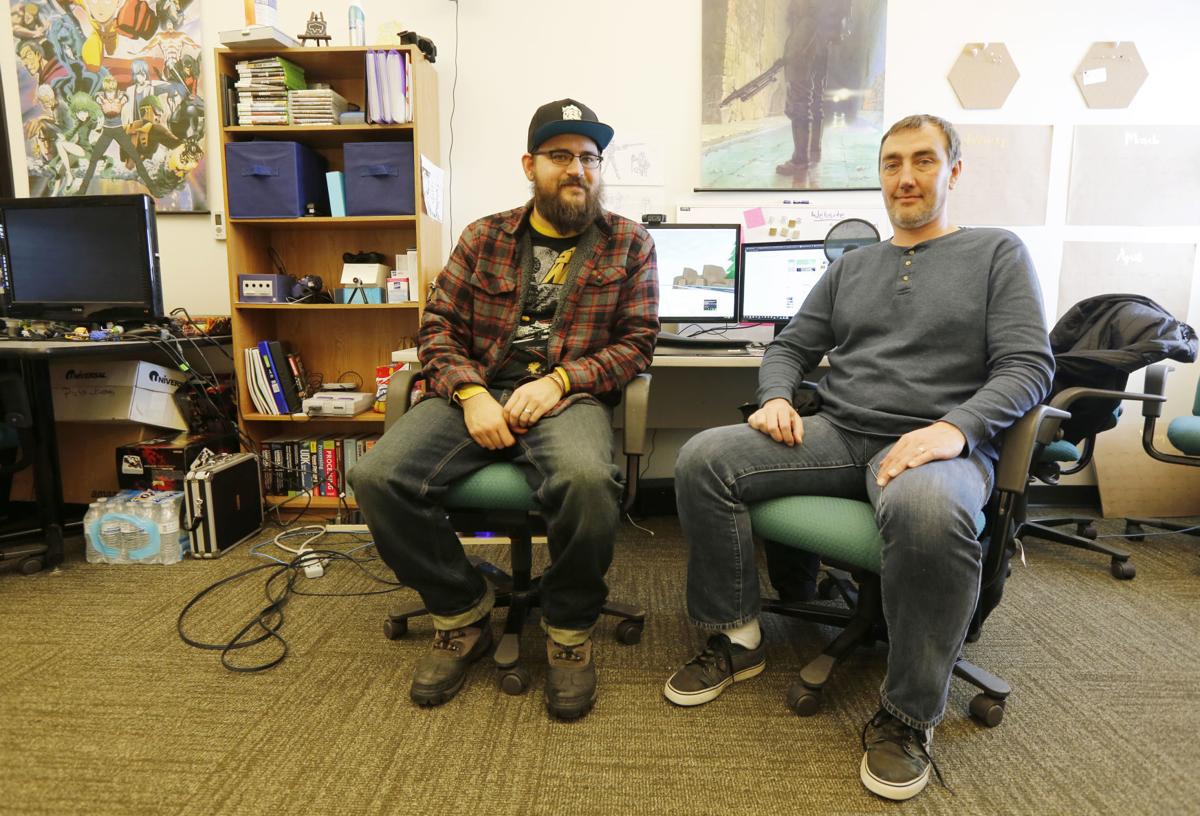 Matthew Kull applied to the Casper Start-Up Challenge on a whim.
"I didn't think I was going to win," he said.
He saw an ad on Facebook the day the application was due. He sent in his proposal right under the buzzer.
Kull was one of more than 30 applicants to the program looking for a little help getting his idea off the ground. Kull's product, Simple Injection, is a controller that gives oil and gas well operators the freedom to control their operations from a smartphone app. They can add chemicals to the oil and gas wells, turn pumps on and off and receive alerts when something isn't working or a pump's batteries are low.
This time last year, the controller was a prototype Kull built in his garage. Before he won the challenge, Kull was chipping away at the project piece by piece. Winning the competition allowed him to work on the product full-time, he said.
In three months, he'll be ready to sell it to oil and gas companies around the world. Without winning the Start-Up Challenge, Kull might not be so far along.
"It definitely opened my eyes to a lot of things I hadn't thought about," he said, like the logistics of running a business and how to develop relationships with potential future buyers.
The Start-Up Challenge is now in its fourth year and ready to help another class of Casper entrepreneurs achieve their goals.
The program, run by the Wyoming Technology Business Center at the University of Wyoming, asks anybody with a business or a product idea to apply to the now-annual competition. Applicants answer four short questions and then their proposals are reviewed by the business center and members of the Casper Area Economic Development Alliance, which also sponsors the contest.
From the dozens of applicants, 10 or 12 will be interviewed by a panel of judges that will choose five finalists from the pool of semi-finalists. The finalists will go through a startup boot camp and learn everything from what legal hoops new business owners need to jump through to how to organize payroll accounts.
The finalists will pitch their ideas to the same judges panel Nov. 7 at The Lyric, and three winners will get $5,000, office space in the Wyoming Technology Business Center for a year, access to the center's experts and the opportunity to submit a proposal for part of a $50,000 seed fund.
You have free articles remaining.
Offering the winners some booster money and office space can be the difference between an idea that profits and an idea that never leaves the garage, said Jerad Stack, director of the Wyoming Technology Business Center.
"A lot of startups fail," Stack said. "Our goal here is to make the percentages better for them."
But for Stack, it's not just about supporting three local entrepreneurs once a year. It's about creating a community that supports and caters to these ideas all year round.
"It's all part of the startup ecosystem," Stack said.
In 2016, Stack co-founded Breakthrough 307 with outgoing CAEDA CEO Charles Walsh to establish an angel investment fund for businesses that need that little bit of extra capital to get things off the ground.
He knew how sparse such options were for Wyoming entrepreneurs because he experienced it himself when he founded a software company in Laramie more than a decade ago. He said the options that exist today for entrepreneurs in Wyoming didn't exist when he founded that business, which has since been sold.
Options like Breakthrough 307 can work in tandem with the Start-Up Challenge to offer as much support to these new businesses as possible, Stack said, adding that supporting these ideas is not only good for Casper but for the whole state.
Stack also sat on the Endow council created by former Gov. Matt Mead, which sought to identify ways to diversify the state's energy-dependent economy.
"One of the big issues we looked at there was how do we keep young people in the state?" Stack said.
Creating more options for young entrepreneurs was one way the council decided it could help with that end goal. But Stack said the resources can only help people if they know they're there and if they apply for them.
"I really want to encourage people who are just in the idea stage to apply," Stack said.
Even if somebody doesn't have a fully fleshed out plan, Stack said the Start-Up Challenge could help them get resources to finish a full pitch. Applicants are limited to Natrona County and the deadline to submit an idea is Sept. 12. Those interested can visit casperstartupchallenge.com for more information or to apply.
Follow city reporter Morgan Hughes on Twitter @morganhwrites.