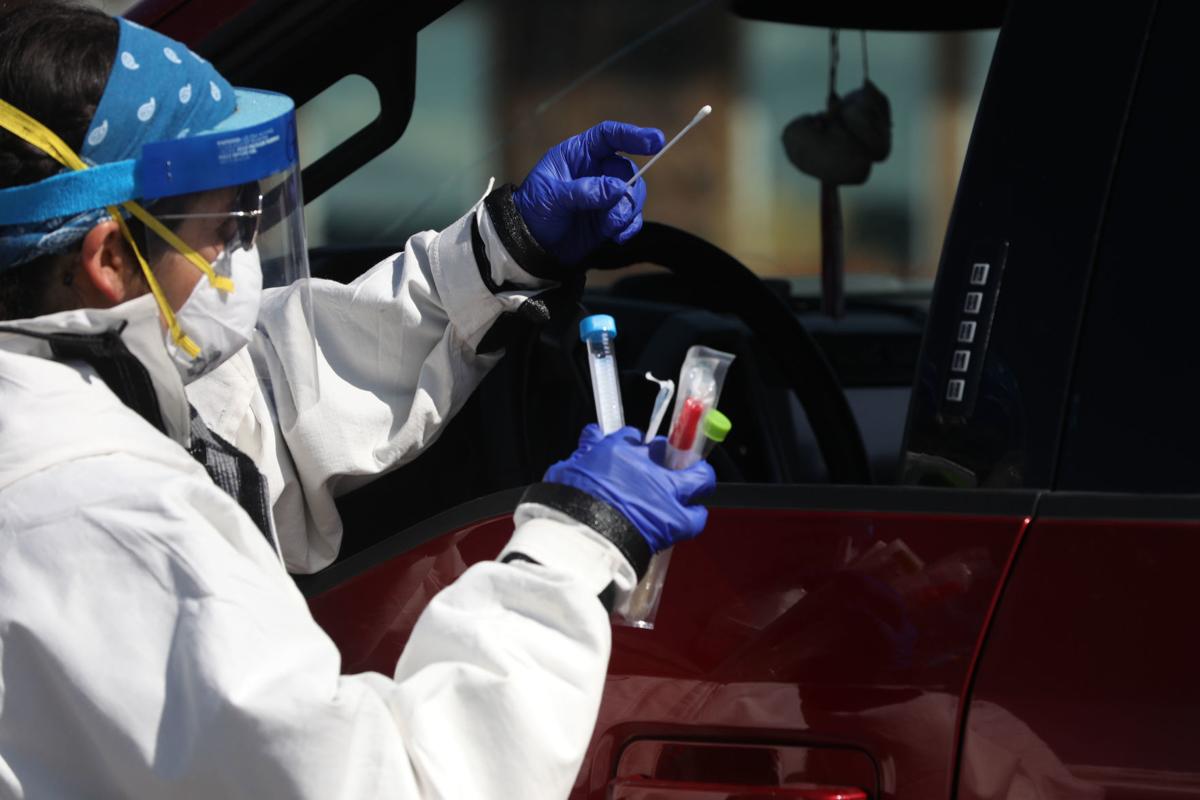 An outbreak of coronavirus at a Washakie County nursing home has so far infected nine people, health officials said Sunday.
Officials have identified five cases of COVID-19 among staff members and four cases among residents at the Worland Healthcare Rehabilitation Center.
Laboratory testing has so far confirmed most of the cases, health officials said, and more results are pending.
"While the concern involving the facility began after testing of staff members who were ill and sought medical care, it is unclear at this time how the virus was introduced among the staff and residents, or how many of the newly confirmed cases are experiencing symptoms," the Wyoming Health Department said in a statement.
Existing guidelines have placed strict limits on visitors to nursing homes. State Health Officer Dr. Alexia Harrist said she believes the policy has been helpful, but the risk of exposure remains.
"We know the residents of these places are among the most vulnerable to the effects of COVID-19 and we have seen terrible situations occur in other nursing homes across the country," said Harrist. "We also recognize that the nature of long-term care facilities can make it very challenging to control the spread of the virus once it's been introduced into a specific location."
Health officials have responded to the outbreak by attempting to collect samples from all workers and residents, with help from facility staff, the health department said. Health department staff will likely visit the center to review the situation, perform more testing and conduct interviews.
In March, a cluster of cases occurred at the Showboat Retirement Center in Lander. At least 16 people were sickened. However, the Lander facility and the one in Worland are not the same when it comes to the level of care provided to residents, a health department spokeswoman said.
Testing has confirmed more than 550 cases of the coronavirus in Wyoming. Eight people have died after contracting the virus, including five members of the Northern Arapaho tribe.
To limit the virus' spread, Gov. Mark Gordon and Dr. Harrist ordered the closure of schools and many businesses where people congregate, including bars, gyms and hair salons.
Gyms and personal care establishments were able to reopen with some restrictions May 1. The state has also allowed restaurants to open again — with conditions.
The orders — and the economic hardship they've caused — have prompted some protests, though not on the scale seen in other states. Gordon has said the reopening of Wyoming is being driven by data, not dates.
Concerned about COVID-19?
Sign up now to get the most recent coronavirus headlines and other important local and national news sent to your email inbox daily.