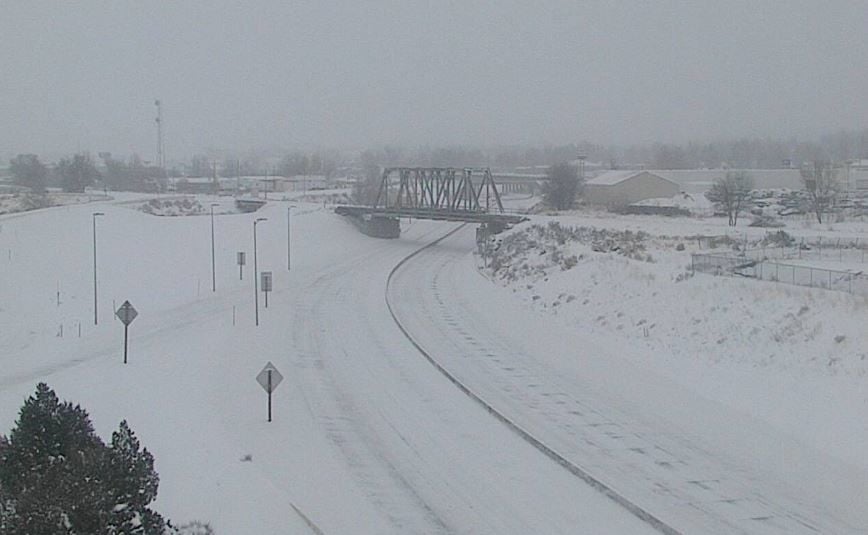 If you're living in Casper, shopping local is your only option today. All highways connecting the city are closed due to snow and wind. 
The storm, which began Friday night, has closed the entire length of Interstate 25 in Wyoming -- about 300 miles. Wyoming Highway 220 and U.S. Highway 20/26 are also closed, meaning there is no highway route out of the Oil City for the time being. 
About 6 inches of snow have already fallen on Caper and more flakes are expected Saturday. Temperatures are forecast to plunge to minus 8 overnight Saturday, with wind chills as low as minus 15. 
You have free articles remaining.
Despite the poor weather, the city's annual Christmas parade, set for tonight in downtown, is scheduled to proceed, according to a post by the Casper Police Department.
Interstate 25 between Casper and Buffalo is expected to reopen between 8:30 p.m and 10:30 p.m. on Saturday night. There is no estimated opening time for the remainder of the highway. 
The same storm has shut down most of Interstate 80 as well. The National Weather Service office in Cheyenne advised against traveling today due to white out conditions in southeast Wyoming. Gusts there are expected to top out at about 75 mph. 
Blizzard conditions are also expected to remain across Johnson County in norther central Wyoming.