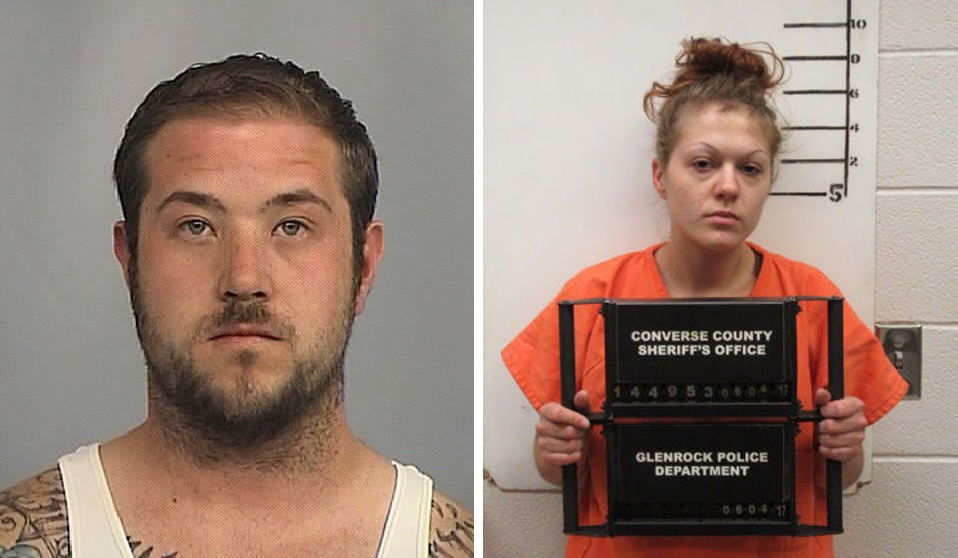 A grand jury indicted the two people arrested in June after a crime spree across two counties.
Christopher Eads, 34, now faces nine charges in federal court along with the 11 filed against him in Natrona County. A grand jury in the U.S. District Court of Wyoming indicted him last week on two charges related to possession and distribution of heroin and methamphetamine, three charges related to using a gun during a drug crime, two charges of carjacking, one count of assault on a federal officer and a charge of using a gun as a felon.
Santana Keener faces six of those charges as well as three felonies filed against her in Converse County.
The three charges related to carrying and using a gun during a drug crime each carry a maximum penalty of life imprisonment. The couple could also face millions in fines.
During the chase, Eads shot at pursuing vehicles before eluding police by exiting the interstate by Glenrock, according to court documents. Police believe Eads then broke into a home, assaulted an elderly woman and stole her car.
Authorities arrested Keener in Douglas. Eads then drove back to Casper in two stolen vehicles before hiding in a local car shop, according to the documents. Officers arrested him after hours of negotiations.
Keener later told investigators that she and Eads had been traveling with a "large amount of controlled substances," documents show.
Follow crime and courts reporter Elise Schmelzer on Twitter @eliseschmelzer
Be the first to know
Get local news delivered to your inbox!