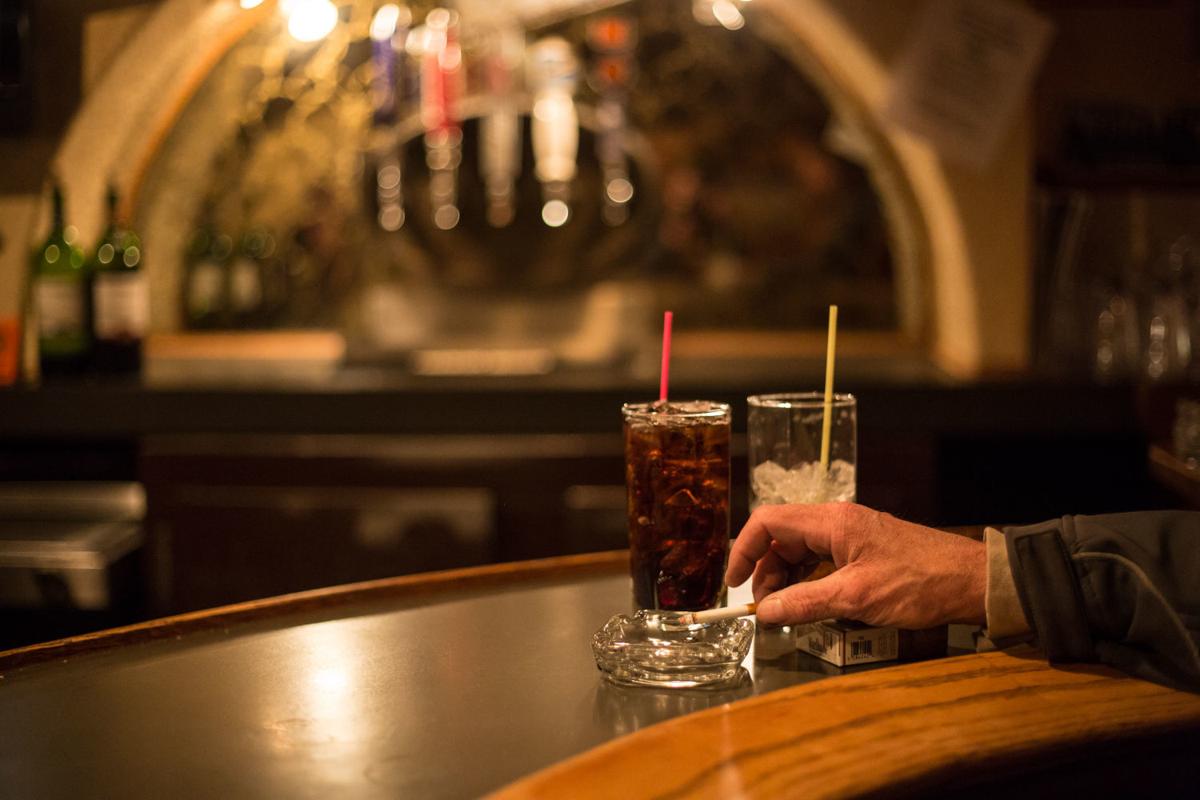 A new sweeping report from the Casper-Natrona County Health Department shows that residents here are more likely to drink heavily and to die from heart and liver disease, suicide and various forms of cancer than the average Wyomingite.
The report, part of the health department's broader health assessment effort, is the latest indicator that despite having strong health care infrastructure, Natrona County residents still face serious health problems. Kelly Weidenbach, the executive director of the health department, attributed much of it to behavioral and social factors, which include everything from education to access to fresh food and primary care physicians.
The report shows, for instance, that Natrona County in 2015 had higher rates of harmful alcohol use than both the state and national average. The same is true for cigarette use.
The leading cause of mortality in the county was heart disease, followed by cancer — both rates outstripped the Wyoming average by at least 10 points.
Determining why is difficult, Weidenbach said, but the report provides some insight. It lists a dozen risk factors for heart disease. At the top is one of the behavioral factors Weidenbach noted: More than 83 percent of residents with heart disease reported "inadequate fruit and vegetable consumption" in 2015.
The report notes that Natrona County has 13 grocery stores per 100,000 people, compared to a state rate of 63. There are significantly more fast food locations here than anywhere else in the Equality State.
Other risk factors included smoking and drinking.
Elsewhere in the report, the health department found that Natrona County residents were more likely to die of breast, prostate, lung and colorectal cancer than the average Wyomingite. The rate of deaths from chronic liver disease and cirrhosis — which are tied to alcohol abuse — were also well over the national and state averages.
Natrona County doubled the national suicide rate in 2015 and topped the state rate by three points. The groups most likely to take their own lives were the elderly — 75 and older — those between 45 and 49, and those between 20 and 24. Weidenbach said that those ages were likely worst because of significant life changes that might occur during that time.
She said there was stigma associated with seeking help for mental illness that likely contributed to the high rate. Mirroring a national trend, men were significantly more likely — by 30 points — to kill themselves than women here.
A common risk factor for suicide? Excessive and binge drinking, which the report further showed starts early — 43 percent of 12th-graders here reported using alcohol, data taken from 2010 to 2016 shows.
Self-harm — which Weidenbach defined as nonfatal, self-inflicted injuries — were also significant here: In every age group from 15 to 59, Natrona County residents were more likely to hurt themselves than the Wyoming average.
Marijuana use among adolescents was similarly high: Twenty-eight percent of eighth-graders, 55 percent of 10th-graders and 61 percent of 12th-graders reported using marijuana, data from 2012 to 2016 showed.
Weidenbach said Colorado's legalization of pot likely contributes to this, though she said it wasn't the only explanation. The trend has become visible in the county's schools. Just last month, a group of educators gathered to discuss the prevalence of marijuana use, which has become so easy to disguise that one principal said the drug could be used right in front of her without her knowing.
The report showed other concerning data about Natrona County's teens. Between 2010 and 2016, 30 percent of ninth- and 10th-graders reported feeling unsafe at school, well above the state average. Nearly the same amount of 11th-graders said the same thing, while 20 percent of 12th-graders here reported feeling unsafe.
Weidenbach said she suspected the numbers had to do with the size of Natrona County's high schools and the different populations in those buildings.
Those figures matter for a number of reasons. For one, whether a student graduates can have lasting effects on his or her health. A study recently found that "the number of deaths that we can attribute to finishing high school or not is on par with the difference between current and former smokers," a researcher told the Atlantic in 2015. Another study found that the life expectancy for those who lacked a high school diploma dropped by as much as five years since the 1990s.
Natrona County's graduation rate was 79.34 percent in 2017, a jump from the previous year.
The report is intentionally short on solutions. To tackle the county's myriad health needs, Weidenbach has already convened a meeting with a large group of officials — from health care to state lawmakers to law enforcement — to begin discussing next steps. Those meetings will continue, and smaller working groups will gather for months to come.
The health department will also hold five listening sessions in the coming months, starting with one on Aug. 6 at the department's offices, to gather public concerns and comments.
Follow education reporter Seth Klamann on Twitter @SethKlamann
Be the first to know
Get local news delivered to your inbox!