With legs bouncing and eyes swollen, the Kelly Walsh dance team huddled in the hallways of a raucous Casper Events Center. On the other side of the curtain, along with the rowdy fans cheering another act in the 2019 Wyoming State Spirit Championship during the fifth hour of competition, were two of their biggest fans.
Aurora Rohrer would have been a senior member of the Kelly Walsh dance team that night if not for a fatal crash just over 2 years earlier. In tribute, Rohrer's parents awaited their daughter's former teammates before the final routine.
Senior Morgan Jaquez leaned into the huddle and began a rousing speech. Kelly Walsh was the gold standard for dance in Wyoming. This was their moment to fulfill dreams. The dancers swore they felt Aurora around them, and the tears began to flow. This was it: the final dance.
"We know how bad she wants this," Jaquez told her teammates. "And she wants this for us."
They rallied together once more. The dancers finally broke into a line, all with sunflowers ready to hand to Rohrer's parents on the other side.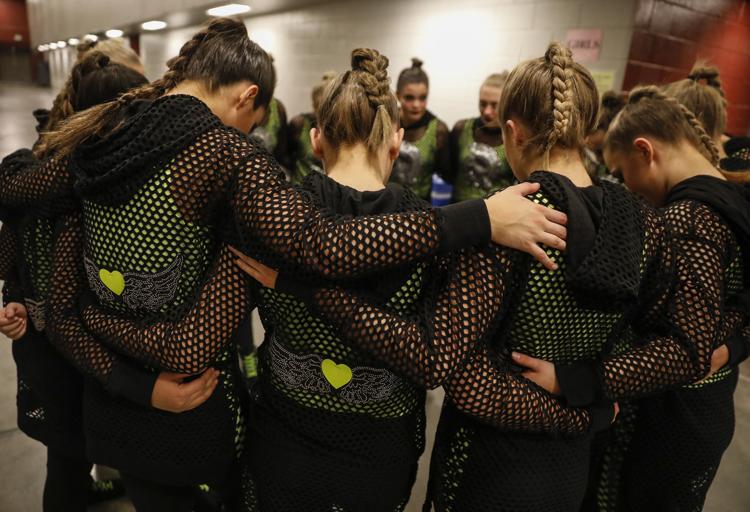 The sore and waning crowd fell silent as the Kelly Walsh dance team walked its way, single-file, through the flower procession and into position to begin the routine.
They were adorned in mesh black long-sleeve tops with a neon green heart-and-wings emblem stitched onto the back as another tribute for Rohrer.
"She always wanted the best for anyone on the team, if she was participating or wasn't," Jaquez explained. "We want this so bad and we wish she was just there for that fire. Instead we have to bring it ourselves and through ourselves we have to give that burn and that passion the way that she did."
One by one, members of the nine-time state champion dance team filed into position for their final performance, just over an hour after what head coach Tayna Sisneros thought was a less-than-encouraging performance in the jazz category. None said it aloud but they all knew a less-than-thrilling hip-hop performance wouldn't clinch a 10th consecutive state championship.
But they were thinking about more than just a streak.
The final dancer took her mark. Sisneros then cued the music, knowing this would be the last performance before she retired.
The Events Center crowd focused on center stage for another show.
***
Kelly Walsh didn't have a dance team when Tanya's daughter Devon Schulte, nee Sisneros, began her time as a Trojan. A dancer since she was 3 years old, Devon wanted to dance at the high school level even though Kelly Walsh didn't have a program. She approached then-Principal Brad Diller about starting a dance team her senior year. Diller obliged, saying he'd approve of a team if she could find a coach. The senior knew just who to turn to.
"I will do it until you find a coach," Tanya responded. "And 11 years later, here we are."
With the enlistment of friends, the Kelly Walsh dance team was born. That first year consisted of only a halftime routine that finished third at the state competition. The founding member of the team graduated and went on to audition for "So You Think You Can Dance?" and dance at UNLV. The Trojans, meanwhile, started their streak of state championships that following year — and expectations began to grow.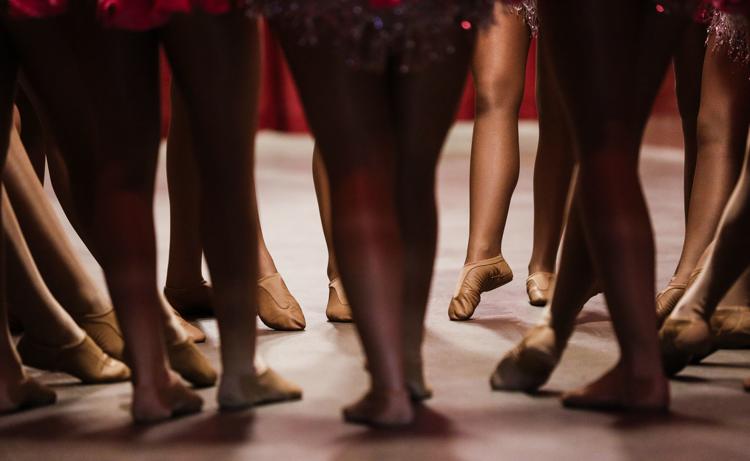 Suddenly the Kelly Walsh dance team had a reputation to uphold. And with every state championship, another year marked on the team's banner inside Kelly Walsh's basketball gym, the bar raised even higher. Sisneros felt the pressure to deliver even more.
"As soon as every year's competition's over we're like, 'What are we going to do next year?'" she said. "We don't even enjoy it, we're just focused on what we're going to do next year."
Every year brought its own set of difficulties and still every year Kelly Walsh was the dance team everyone marked their schedules to see. The spring of 2017, however, brought an unthinkable hurdle that shook the team to its core.
***
By January 2017 the Kelly Walsh dance team had grown exponentially. So much so that Sisneros needed to make cuts to determine who would represent the team at the state spirit competition. Only the strongest, most dedicated dancers made the cut.
One of those selected that year was sophomore Aurora Rohrer. Her dedication and discipline for the team stretched beyond her years. She had proven to her coach and teammates that she belonged in the final dance of the season.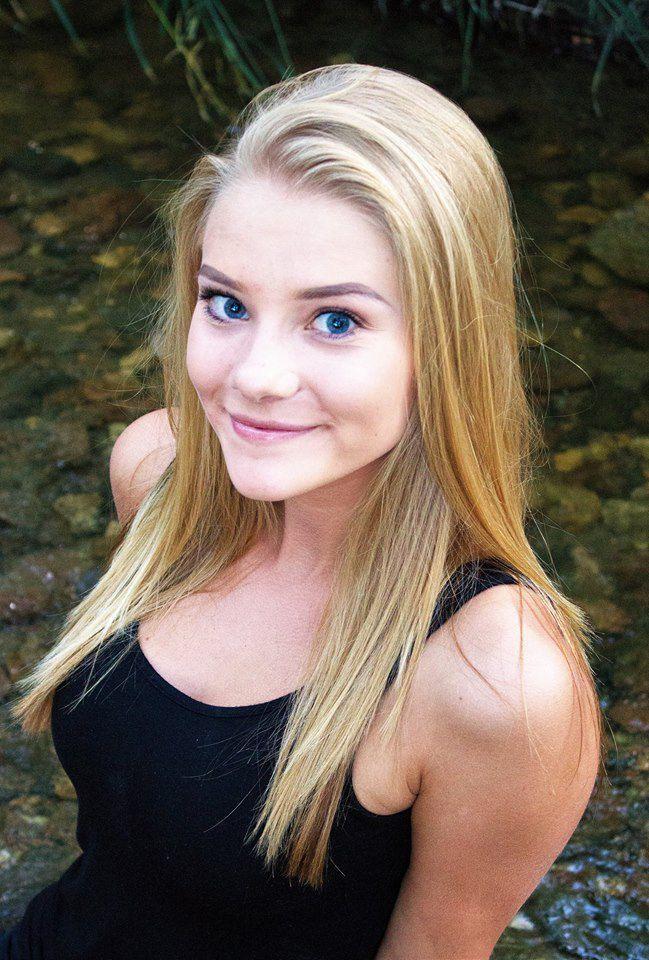 Weeks later she was driving to watch her boyfriend wrestle in Riverton when the vehicle she was in lost control on the slick highway and spun into oncoming traffic. The school held a service for her the following week. Many of her fellow classmates, as well as her dance teammates, released hundreds of balloons in her honor.
However traumatic, the dance season and the lives of the Trojan dancers carried on. They continued to dance with a guiding spirit and a sense of purpose.
"It's been hard because of Aurora," Sisneros said, "but that's almost made the team more cohesive because they wanted to do that for Aurora."
Two months after Rohrer's passing, the Kelly Walsh dance team won its ninth consecutive state championship. With heavy tears, being crowned champions proved a profound moment that burrowed its way into the core of the returning members of the Kelly Walsh dance team.
***
Days fell off the calendar and the remaining dancers wanted to honor their friend further. All that was left, for her classmates, was one more year. That would have been Rohrer's senior year as well. Captains of the dance team, as well as Sisneros, elected to come together and make a plan.
"We all just talked about how we were going to have Aurora with us," Sisneros said. "We threw out ideas and we just wanted her with us."
That idea evolved over time throughout the season as the team finalized its routines. Once they arrived at the final idea — the heart and wings on their backs — they put their plan in motion. They announced their idea to the Kelly Walsh crowd during a Senior Night ceremony between basketball games, which also honored senior members of the dance team, including Rohrer.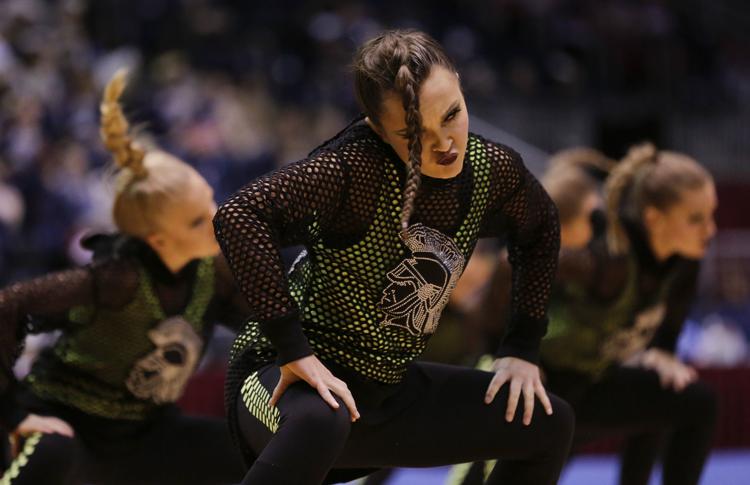 Two weeks later the Trojans swapped out an extravagant pink and silver singlet for the chosen black and green mesh ensembles at the state dance meet. A mixed bag of nerves, excitement and finality shook them as they walked out of the locker room, through the tunnels and toward the main court. They didn't feel alone.
"She was beyond dedicated to this team," Jaquez said. "Every bit of her heart filled this team with love. Once she passed we really needed to let her love for the team still burn. So it was important for us to keep that vibe and keep that honor to her, keep doing things for her.
"We say, before every performance, we do everything for her. No matter what it is. No matter how little of a performance. Any kind of participation as a team that we have is always for her."
With that same spirit the Trojans huddled together. For one last time they reminded each other why they were there and who they were dancing for. Single file, the Trojans came through the curtain for the sunflower ceremony immediately before their routine. With a few carefully placed deep breaths, the dancers took their marks.
The music started and the routine went just like they practiced it nearly every time leading up to the event. Every movement precise and to the beat. They moved gracefully and without hesitation. Unlike the jazz routine that came over an hour prior, the dancers knew they hit every mark with technique and swagger.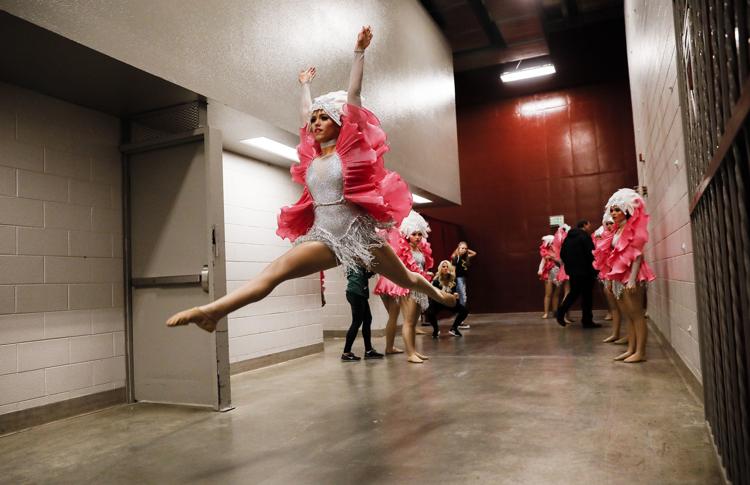 "It's almost like a vibe you get when everybody lands that kip-up," as senior Lexi Howery described it. "You just know."
The music stopped on their synchronized pose. The dancers were then showered with applause as their breath caught up to them. They were confident and helpless. They had completed their last dance; the rest was out of their hands.
Before the results were announced the Kelly Walsh dancers believed they'd done the legacy proud.
"We gave it all; we know that we left every bit on the floor," Jaquez said. "Every move, every count of that song was dedicated to her."
They had done what they came to do.
"And she'd be proud whatever the outcome," Howery said, "because we gave it our all."
***
The awards ceremony, albeit with a slight delay for results, began shortly after the all-state dance. Teams sat together in their respective camps and waited for their names to be called.
With every Class 4A winner announced the Trojans grew more nervous. They were announced in reverse order, building the Trojans' anxieties. And with each name called that wasn't theirs, they grew more desperate. For hip-hop — the final award, the Trojans' specialty — they leaned together.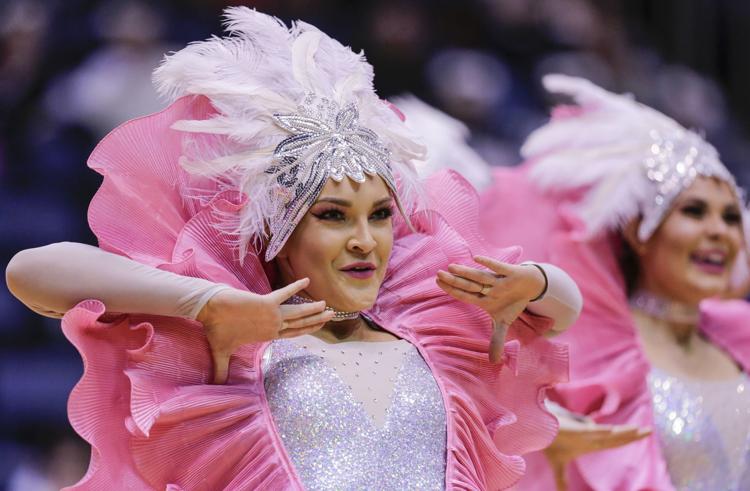 The words announcing third place rang throughout Casper Events Center: "Kelly Walsh."
The streak was over. Kelly Walsh came away short of a 10th straight state championship.
That, however, won't be the enduring legacy of this year's Kelly Walsh dance team.
"We have a bigger motivation than any of the teams that came before us," Howery said. "And they need to keep that."
Added Jaquez: "I never want them to stop dancing for Aurora. Never ever."