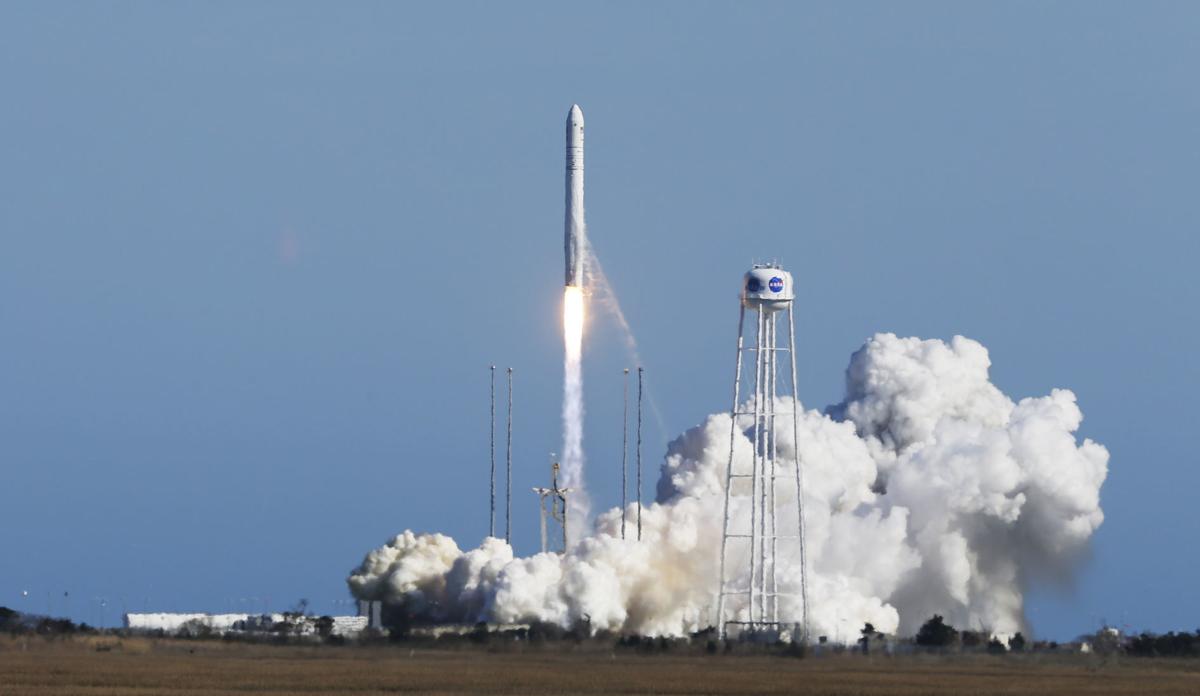 State and local officials want to stabilize Wyoming's boom-and-bust economy, and they're looking at aerospace and defense to help make it happen.
To show just how serious this plan is, officials have invited the largest government contractors in the world to Casper for a two-day conference discussing everything from how to get in on the space race, to advice on how businesses can jump through the hoops required to work with the federal government.
Among the multinational, billion-dollar names that have already confirmed their attendance are Lockheed Martin Corp., BAE Systems and Boeing Co. — each of which consistently sign hundred-million dollar contracts with the largest governments on earth.
The conference, hosted by the economic development entities Forward Casper and Forward Sheridan, hopes to put Wyomingites face to face with these massive companies and build a network of government subcontractors among Wyoming businesses.
"We're not trying to recruit a company. ... (We're trying) to recruit an industry here," said Charles Walsh, the outgoing CEO of the Casper Area Economic Development Alliance, the public face of Forward Casper.
The conference will be held Oct. 7-8 at the Casper Events Center and is open to the public for an $89 registration fee. It covers two days of face time with these massive companies, as well as a lunch, dinner and breakfast. Interested participants can register online at CAEDA.net.
Walsh said he wants to stress that any business in any sector should attend.
"Any company from construction to technology could benefit from attending," he said.
The first day of the conference will be filled with informational sessions led by military officials on how to work with the U.S. government. The second day of the conference will play out like a career fair of sorts. Walsh is calling it "speed dating." Each of the major contractors in attendance will have a table that interested businesspeople can walk up to for more information.
"How much better does it get than the end-user telling you how to do business with them," Walsh said.
Introducing a new high-value industry to Casper, and all of Wyoming, has been a priority of Walsh's for a long time. He's seen Casper's workforce ebb and flow. He's seen the state's main industry, energy, go through its standard up-and-down cycle. And he thinks it's time Wyoming businesses take the matter into their own hands. Introducing another potentially high-value, high-performing industry to Wyoming workers might help when the next energy bust inevitably comes.
But it's been a slow process, Walsh said. State and local leaders need to partner, and federal entities need to invest too.
"The biggest challenge is getting the buy-in," Walsh said.
But the work has paid off, at least for the first step, which is getting the necessary people in the room. Wyoming U.S. Rep. Liz Cheney has been leading the efforts in Washington, Walsh said, and she'll kick off the conference Oct. 7.
Cheney told the Star-Tribune in statement that the aerospace and defense industry should be a priority for the state, and now is the perfect time to introduce Wyoming to these companies.
"As we look for ways to diversify our economy, aerospace and defense has to be up at the top of the list of industries we can attract to Wyoming," Cheney said via email. "Just two weeks ago President Trump established U.S. Space Command and Congress is currently finalizing legislation to establish a U.S. Space Force. The Air Force is also about a year away from awarding a contract to replace the Minuteman III missiles located in Wyoming and other Western states. The convergence of these events makes now a prime time for Wyoming businesses to take advantage of the public and private investment that will be pouring into these industries over the next several years and beyond."
Other high-profile attendees at the conference include Gov. Mark Gordon, highly ranked U.S. Air Force officials and representatives from Air Force Space Command and NASA.
The current list of prime contractors set to attend are: BAE, Boeing, Lockheed Martin, Northrop Grumman Corp., Moog, Perspecta, and Burns & McDonnell. The hope is that 10 contractors will be represented at the conference.
The leaders behind the effort say that Wyoming can be good for these large-scale companies too.
Wyoming is contiguous with two states that already have established economies in the industry. Colorado has the highest concentration of private aerospace employment in the country and is home to 180 aerospace companies. Utah's Hill Air Force Base has attracted companies like Lockheed Martin and Boeing. Connecting the dots through Wyoming only makes sense, Walsh said.
That's why representatives of Montana, South Dakota and North Dakota have been invited to the conference as well.
"We're better as a state than we are as a community, we're better as a region than we are as a state in showing how we can help these giant primes," said Justin Farley, Walsh's successor at CAEDA.
Farley, Walsh and other advocates of this initiative also contend Wyoming's workforce is uniquely positioned for the type of work these contractors will need.
"We've been working on this for two years," Walsh said. "We know this industry is well-funded and will continue to be funded as long as there are threats in this world. Our skills line up with the industry needs, and we should pursue that."
The skills Walsh is talking about: construction, welding, electrical and technology, have caused some concern at the state level. Before Gov. Matt Mead left office, he launched the Endow, which is focused on the same thing as Walsh and other economic development experts: stabilizing the state's boom-and-bust economy.
One of the main challenges in accomplishing that goal, according to an Endow report, is Wyoming's shrinking workforce. Between 2016 and 2017, the number of people working in the state dropped by almost 7,000 people, or 2.1 percent. Between 2012 and 2017, the number of workers dropped by almost 14,000, according to the state Department of Workforce Services data.
This becomes a problem for businesses wanting to invest in Wyoming. If a Wyoming construction company, for example, doesn't have the necessary manpower, the business hoping to contract with that company will look elsewhere.
Those leading this effort aren't concerned that the state's limited population will be a deterrent to the contractors coming to Casper in October.
"We're just simply bringing another industry in, not a specific company, but a whole other pipeline of dollars the private sector can choose to tap into," Farley said.
But there's also hope the work they're doing on the back end will create a foundation for a more stable workforce moving forward.
"You have to have jobs to recruit and to grow your workforce," Farley said. "You can't wait for the workforce and then go find the jobs. It can't work like that."
It's a two-pronged effort between public and private entities working toward that goal. A number of bills passed during the most recent legislative session aim to build Wyoming's workforce from the ground up by incentivizing career and technical education and providing more options for Wyomingites to get that education.
One such bill now allows for the state's community colleges to offer four-year Bachelor of Applied Science degrees. Another provides more options for high school students interested in career and technical education fields to qualify for Hathaway scholarships.
The goal of these bills is to build up Wyoming's skilled workers. If everything goes to plan, they might be the ones working as government subcontractors in the future, instead of leaving during a bust.
Follow city reporter Morgan Hughes on Twitter @morganhwrites.
Be the first to know
Get local news delivered to your inbox!