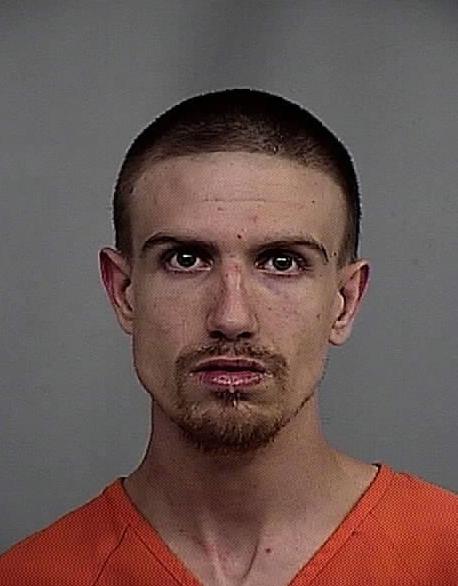 Police are asking for the public's help in locating the driver who hit a 54-year-old man on a bicycle Friday evening and then fled the scene.
A press release from the Casper Police Department on Sunday identified the man suspected of hitting and hospitalizing the bicyclist as Michael Carpenter, 25.
Carpenter is described as about 6 feet tall and weighing 135 pounds with brown hair and blue eyes.
By Sunday evening, officials hadn't indicated Carpenter was in custody. At the same time, his Facebook page was filled with exchanges with friends about the incident.
On the social media site, Carpenter said he was a passenger in the truck and not the driver.
"I knew something bad was going to happen(.) she wouldn't listen I told her stop being stupid and don't drive like an idiot," he wrote. "I felt it coming that's why I wanted dropped off. Her driving scared the s--- out of me and that's a first for me."
Earlier Sunday, Carpenter was hesitant to turn himself in to authorities.
"I'm trying to give it a few days to see if they do there (sic) job right and not accuse the wrong person or fir (sic) her to come forward and say the truth," he wrote.
His friends, however, urged him to contact police.
"If you were so smart you wouldn't have run in the first place & you damn sure wouldn't be on (Facebook)," one wrote.
Added another: "Yea....the police are certainly watching your facebook right now....."
Authorities believe alcohol may be a factor in the crash that took place on the 2300 block of East Yellowstone near the intersection with Beverly Street about 6:15 Friday night, said Casper Police Sgt. Dan Dundas.
He said the cyclist was riding westbound near the curb when he was struck from behind by a truck at the west end of the White's Mountain Motors lot. In a release Sunday night, officials said the man was "thrown over the suspect's pickup." The truck later stopped in front of Sam's Auto near the intersection with Beverly, and the driver left the vehicle and ran.
"It was pretty awful," Dundas said.
The victim, who has not been identified, was unconscious when authorities arrived at the site.
On Friday, he was taken to Wyoming Medical Center and was stabilized, but his current condition is unknown.
Police are asking that anyone with information about the crash or Carpenter's whereabouts call 235-8278.
Content Director David Mayberry contributed to this report.