Jessie Bell landed in Wyoming by chance, literally at the toss of a coin.
At age 9, she stood in a corner of her parents' large bedroom in St. Petersburg, Florida, where they'd covered the floor in fold-out maps of every state. They gave her a dime to toss. Wherever it landed, that's where the family would go.
The coin landed on Wyoming.
Her parents packed what little they hadn't given away into their van. Bell and her younger brother each were allowed to bring three toys.
She's spent most of her life ever since in Wyoming, with most of the last two decades in Glenrock and Casper.
Bell, now 42, grew up in an abusive home with alcoholic parents. She showed artistic talent early on and earned a big scholarship to a college art program after high school. Her family didn't tell her about it until it was too late to go.
She and her wife, Carrie, worked their way through college as they raised their two young children. She earned another scholarship later on but couldn't leave her young family behind to pursue it. She found ways to learn and hone her skills despite little family support and few opportunities for education or to find work as an artist. For years, pursuing her passion meant working all day and creating art at night for little or no pay.
She's continued to learn on her own and pursue a career in Wyoming. She now manages and teaches classes full time at Artisan Alley, a paint-and-sip studio. She also paints murals and commissions when they come along.
Last year, she shivered on a scaffold through the cold wind and rain of Wyoming's autumn to paint a pioneer woman for the mural across the street from David Street Station.
At the unveiling in January, the building's owner told the crowd that, to him, the woman represents Wyoming's many firsts, such as becoming the first state to vote 150 years ago Tuesday. Bell's longtime mentor, Nancy Madura, sees the mural as the quintessential Wyoming woman: the prairie woman, the rancher's wife, the sophisticated city woman.
"They're all there," she said.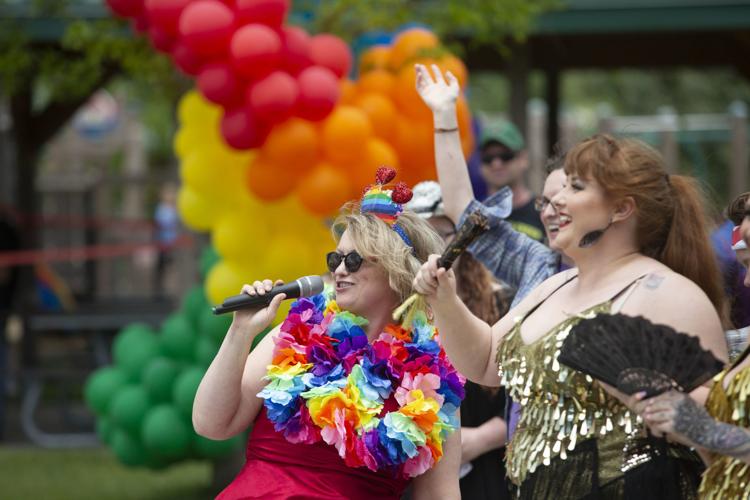 Though the scene echoes Wyoming's history, Bell also sees present and future generations. People might return to downtown Casper in 60 years and tell their children that they remember the painting, she said. It will be part of their own history.
The painting is not of her, although she braved the timeless Wyoming elements and modeled in a Victorian-style dress for her reference photo to help make the rough outlines before freehanding most of the mural.
She wanted the woman to represent the spirit of Wyoming, she said.
When people would ask her who the woman in the painting was, she'd say, "It's you."
The dime landed on Sheridan, but Bell's parents liked Buffalo better when they drove through. She grew up there until the family moved to Sheridan when she was in high school.
"Small towns are tough places to live, though, especially if you're not like everybody else or your whole family isn't from there," she said.
She never was told why they left Florida in a rush. She remembers multiple times going to the beach when the IRS was coming. She said one time her parents placed their files in an oven box and had the kids play in it to mix up the files so nobody would be able to sort them out. They showed the IRS workers the files, bought them coffee and donuts, and left, she said.
Bell had spent years with live-in nannies while her mother and stepfather ran their limo service in Florida. Her biological father, who died when she was 16, was the company's mechanic and married her stepfather's ex-wife after her birth parents divorced.
In Buffalo, she was living in poverty in a new culture and climate. Soon after they arrived, she met Carrie at a church where her parents sent her and her brother to get them out of the house on Sundays. Carrie taught Sunday school there and brought her class over to see the lambs at Bell's place.
"And we've been hanging out ever since," Bell said.
She always had art supplies growing up, and her parents to some extent encouraged her creativity and exposed her to art. They were Salvador Dalí fans and for one of her birthdays took her to the Dalí museum in St. Petersburg, where they let her pick out a print.
Yet her home life was always unstable growing up. Her parents kicked her out of the house a couple months into her senior year of high school, and they didn't tell her she'd landed a big scholarship to study art at a university in the region. She found out two years later. By then, she'd earned her GED and worked as a certified nursing assistant.
She and Carrie spent their early 20s in bad relationships, and they each got married because they were pregnant. Bell moved in with her parents in Texas after her marriage ended, but she said it wasn't a safe environment because of their alcoholism. So she moved with her son, not yet a year old, to Carrie's home in Kansas.
Carrie's marriage also ended in divorce.
"And we just decided blah, blah, blah, all of our crappy relationships, we were going to just be together," Bell said.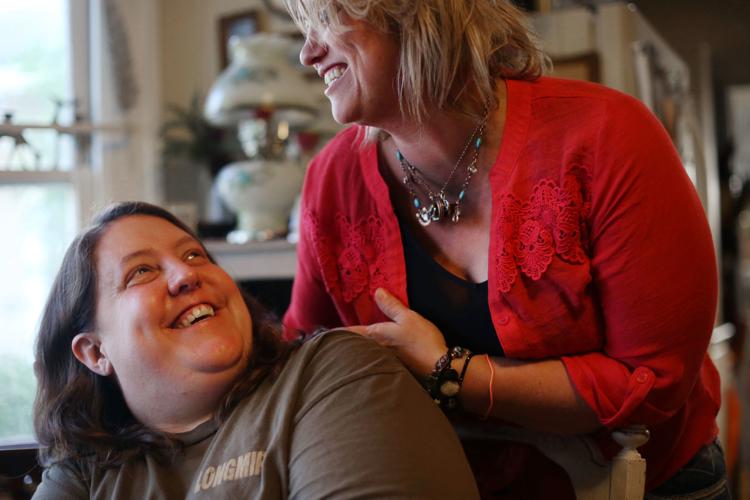 "I don't know if anything made us decide," Carrie said. "I think that we literally were never apart our whole lives, and I think that we were just sick of not bring together."
"We didn't want to go home, we wanted to stay over," Bell said.
"We just seemed like this is where we belonged," Carrie said. "And we became a family, which was good because our kids needed a family."
Life brought them back to Wyoming.
The family moved to Glenrock to take care of Carrie's grandmother, who'd raised her for much of her childhood.
They enrolled at Casper College, where Bell earned two associate degrees in art and Carrie earned her nursing degree.
"We'd break into the old gym that was in the college that was not in use anymore," Bell said. "And we'd shower the kids and put them in their pajamas. And they'd eat dinner in the cafeteria, and they'd sleep in the lobby."
The mothers carried the kids to the car and drove home after their last classes.
"It was a lot," Bell said. "It was like war."
Her mentor, longtime Casper College art instructor Madura, remembers Bell as a student who wanted to learn all art skills and still does, she said.
"And she's about the only one I ever allowed to talk back to me because she made me laugh," Madura said.
Bell's talent and tenacity were obvious from the start, and she showed willingness to learn, be critiqued, start over and even work on a project long into the night until it was right.
"And she's so hard on herself," Madura said. "She wants it to be perfect so bad."
You have free articles remaining.
"She's driven," she added. "She's absolutely, totally driven."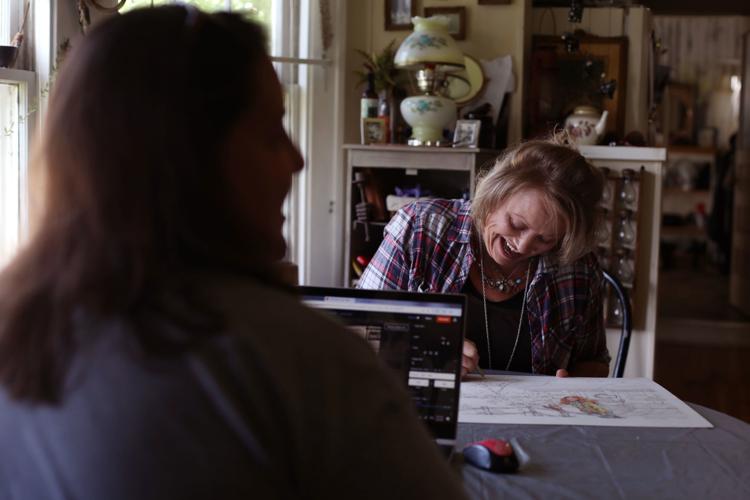 Bell won a full-tuition scholarship to Columbus College of Art & Design, one of the country's top art schools, when she graduated from Casper College. Carrie at the time was just finishing her women's studies and English degrees and planned to begin nursing school for a career she knew offered financial stability.
"I was like, 'Well this is something you need to do,'" Carrie recalled. "'You're not going to be able to go to school here. It isn't here.'"
They drove to Ohio to see the college and look into moving the family there. They found it wasn't financially feasible. They talked about Bell going on her own while Carrie took care of the kids for a couple of years.
"But she said, 'I can't leave you alone with the kids,'" Carrie said. "And I had no support system, which has always been a problem with us."
Neither of them ever had family to help with the children financially or as caregivers. Their younger son has autism and needed constant care, though today he's very high-functioning. Daycare wasn't an option and services like respite care weren't available, Bell said.
"So basically the whole thing was Jessie and I wanting to make sure that our children had as much stability as possible," Carrie said.
Bell read, watched instructional videos and took on projects to expand her skills, even though most of the jobs paid little.
"But I kept trying," Bell said. "I knew what I got out of my education was not enough to be — like, what's a couple of years degree at a community college in anything going to teach you, if you don't apply the skills that you have at least learned and then try to get better?"
Bell painted murals in houses and learned practical skills like how to use a cherry picker to paint a high mural at Summit Elementary School. She always aimed to do larger murals and her projects grew progressively bigger, up to a mural on a house that required a boom lift, she said.
Over the years, she's worked part-time jobs for a couple of years at a nursing home, a liquor store and as a special educator at a high school. Many weekends involved working 24 hours straight. She'd work all night on murals if she couldn't pick up shifts, she said. Carrie too has worked multiple jobs, including two she's working now.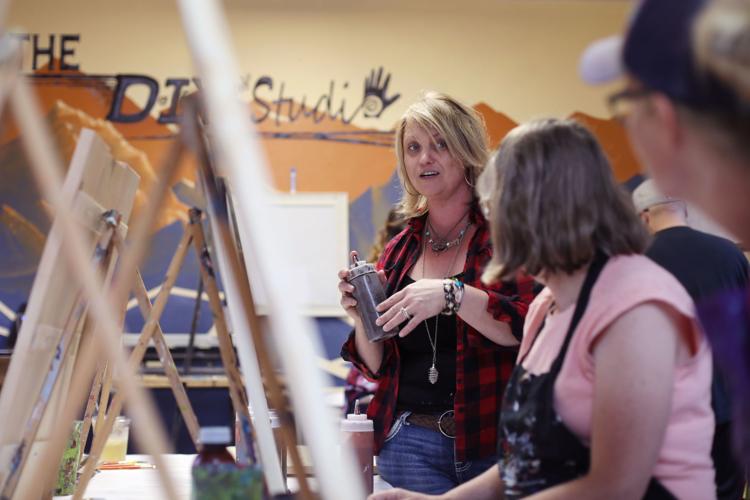 Bell doesn't have a portfolio or body of work for a show, because most of her art she's painted on walls or sold to make ends meet. Finding freelance commissions and murals in town that pay has proved difficult through the years, and a lot of times she's approached about jobs with little or no budget.
Commissions tended to come along just in time for a child's birthday or a bill — and they still do, she said.
"I'll get lucky," she said. "They'll ask me right when I need it."
Gradually, life became easier. The family moved to Casper when Carrie finished nursing school. Her higher income meant Bell didn't have to work as much. About five years ago, Bell started her full-time job at Artisan Alley.
On the job, her past work experience, like giving step-by-step instruction working in special education or speaking at nursing facilities with people with visual and hearing disabilities, makes her a better teacher, she said. She's performed in bands, theater groups and as an emcee. She even gives a little stand-up comedy at her job at Artisan Alley.
Many customers feel out of their comfort zone, and she wants them to all leave happy, she said. So she aims to put them at ease, help them have fun doing something creative and remember what it was like to make things without judging themselves and or feeling like failures, she said.
About four years ago, Bell and Carrie temporarily separated. Bell continued to create art off and on during that time.
"But it was all just pointless and more difficult because I didn't have her input," Bell said in a text message. "Carrie has a really terrific eye."
They reunited last year and consider their relationship stronger than ever. Life has continued to improve since then, including a commission for Bell's most public work of art.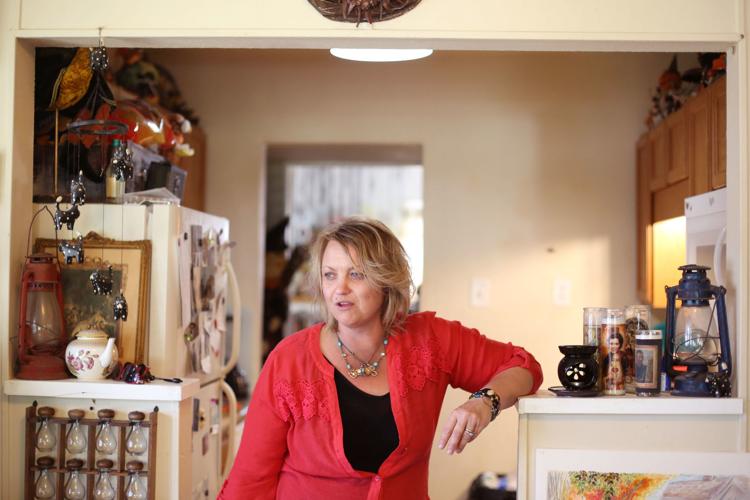 Last fall, she created the mural of the pioneer woman surrounded by Wyoming's landscape and symbols. She became interested in learning cement work when she met a worker across the street creating the bucking bronc design at David Street Station. A few months later, she installed the cement Hilltop National Bank logo on the plaza's splash pad.
Madura, who has worked as a freelance illustrator for three graphic design firms and a national commercial interior design firm, watched Bell's progress as she painted the mural at David Street Station. She remarked on the "marvelous" colors in the painting.
She's never seen a work of art quite like it, considering it's a painting on a brick wall 20 feet high, she said.
"There are times when I look at her work and go, 'I wish I could do that,'" Madura said. "Now, the student is teaching the teacher."
In February, Bell started planning a surprise wedding to remarry Carrie at Pride in the Park, which she emceed for the second time. Carrie knew for months — because their oldest son takes bribes, she joked.
The two stood in June in the gazebo at Crossroads Park to a cheering crowd. Bell, in a sparkling mermaid-tail dress and rainbow-colored veil, began the ceremony by serenading her soon-to-be wife with Steve Perry's "Oh Sherrie," with the lyrics changed to "Oh Carrie."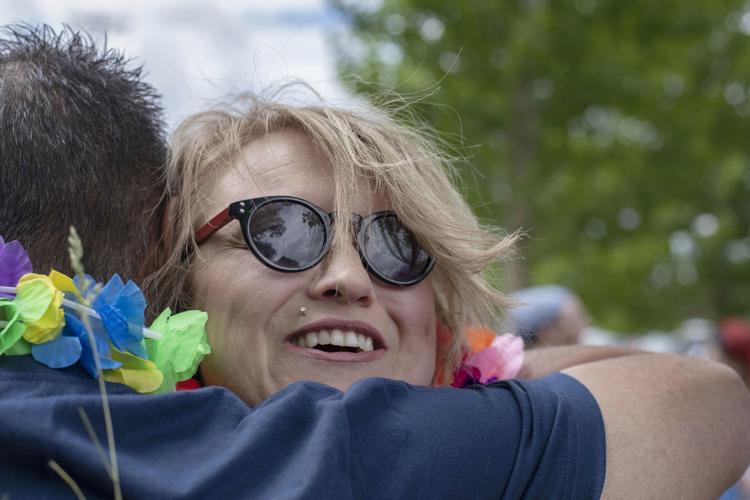 "I could not be more uncomfortable anywhere else in the world right now than on this stage," Carrie told the crowd.
Bell told them how they were married for years.
"And sometimes relationships fall apart for reasons that you don't even understand yourself," she said. "And then you get back to the root of what was really important to you, and that was who do you love? You know?"
After dinner at their home in late August, Bell and Carrie sat crowded on the couch listening to music with their two small dogs. It's how they sit every evening they have together, even though they could spread out in the living room, Bell said.
Their separation was the worst 2 ½ years of their lives, they said after dinner at their home. They need to be what they call "Team Bell."
They sent each other daily hate texts for about a year during their separation. Once Bell drove by their old house and told Carrie in a text to turn off the lights, saying something about how she spent years turning off all the lights and now her power bill would be enormous. Carrie's roommate and mutual friend jumped to turn off the lights.
"I'm like, 'Do not. I will put frickin' LED lights on the roof, LED lights that say, "Kiss my butt, Jessie," Carrie recalled as they broke into laughter.
"I think that we function better as a unit than do apart from each other," Bell said. "Neither one of us is particularly good on our own. Especially I mean, we don't really have family anymore, and any of the family we grew up having wasn't the best thing for us anyway."
The two had lived as a married couple for years before they could legally marry the first time. They traveled to Iowa where it was legal in 2001 for their wedding.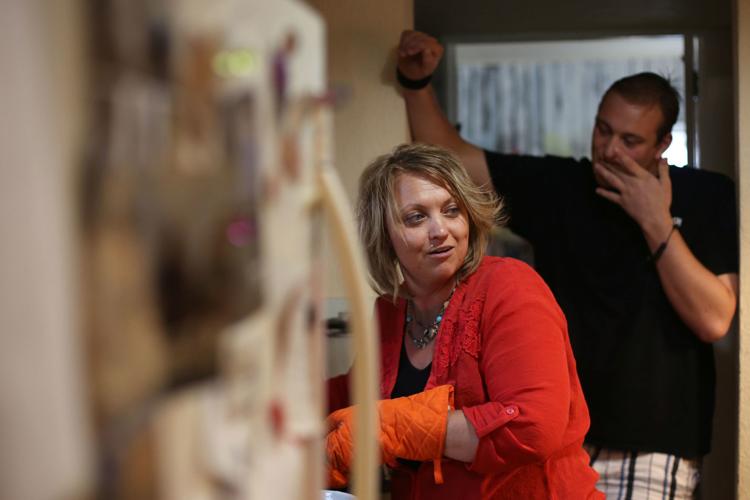 "Being with somebody, married for like 14 years, is a lot. It's a lot," Bell said. "But being singularly close to somebody for 30 years is a lot more. And there's a bond with friendship that's deeper, I mean it's like family. It's stronger than that."
Now, Bell's most important projects, she said, are the illustrations she creates for the children's books Carrie has written.
Instagram takeover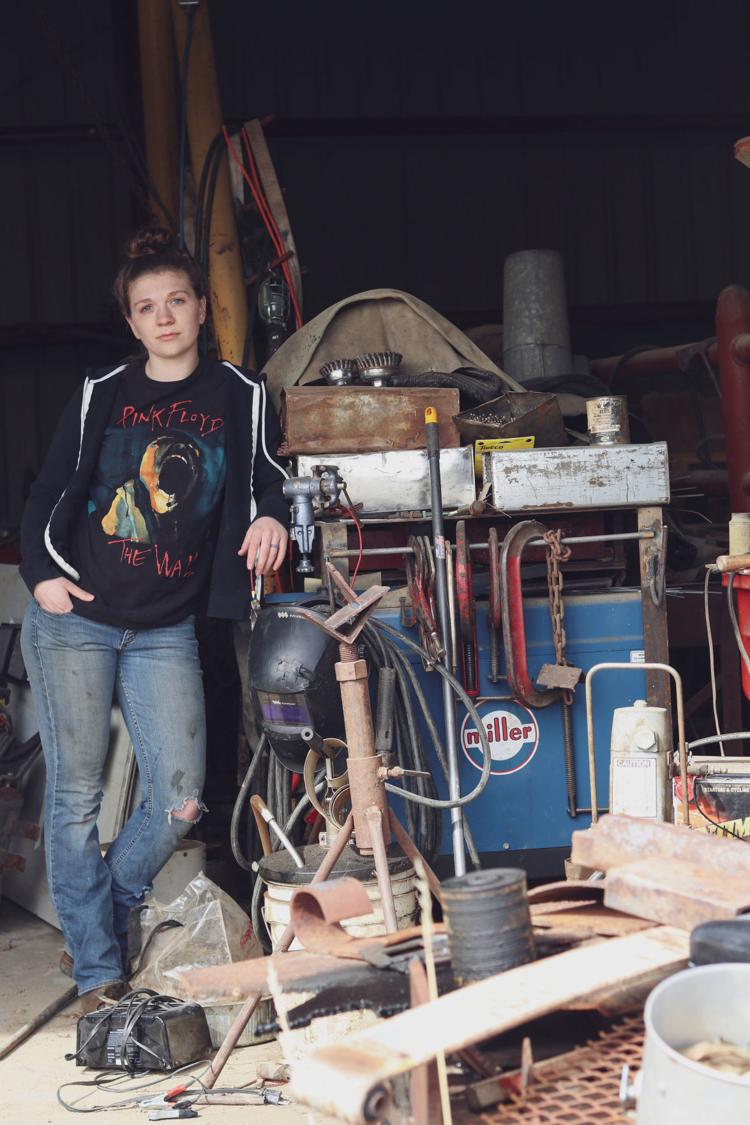 Instagram takeover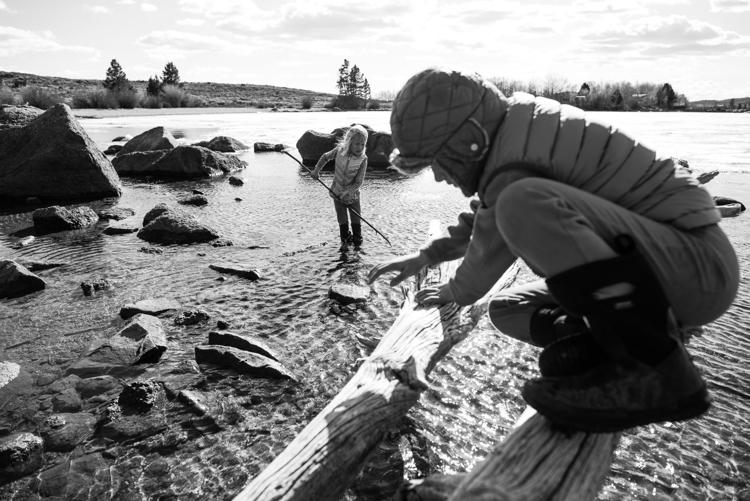 Instagram takeover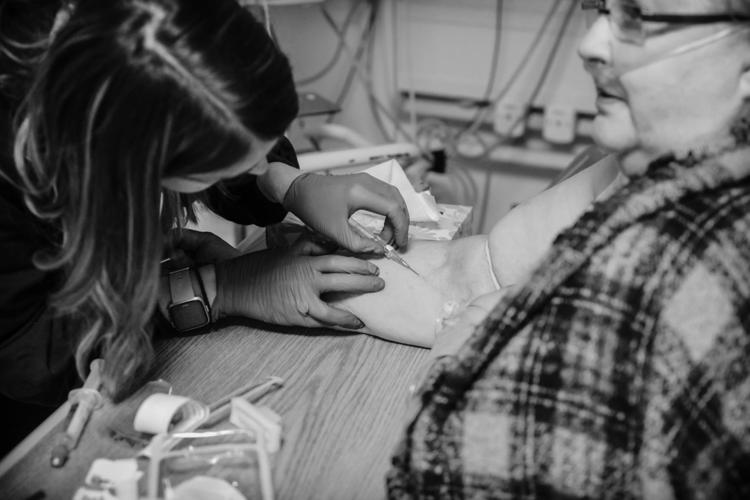 Instagram takeover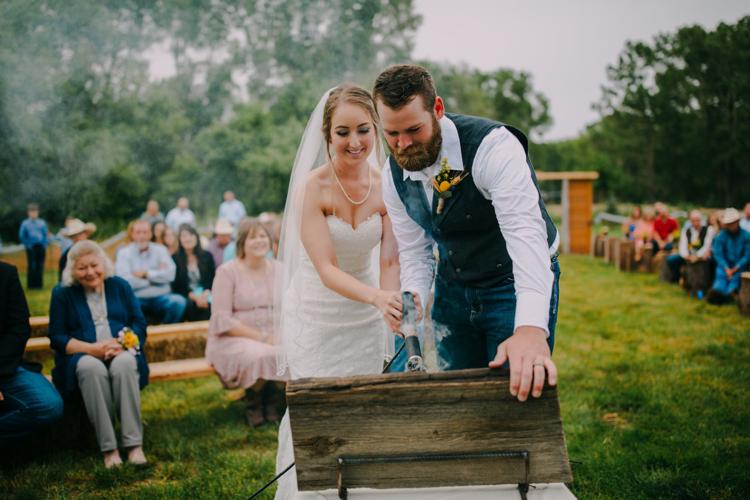 Instagram takeover
Instagram takeover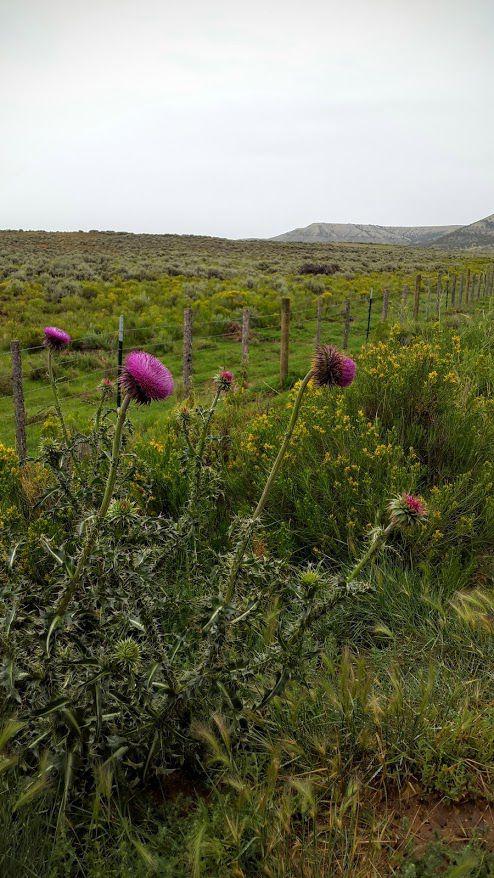 Instagram takeover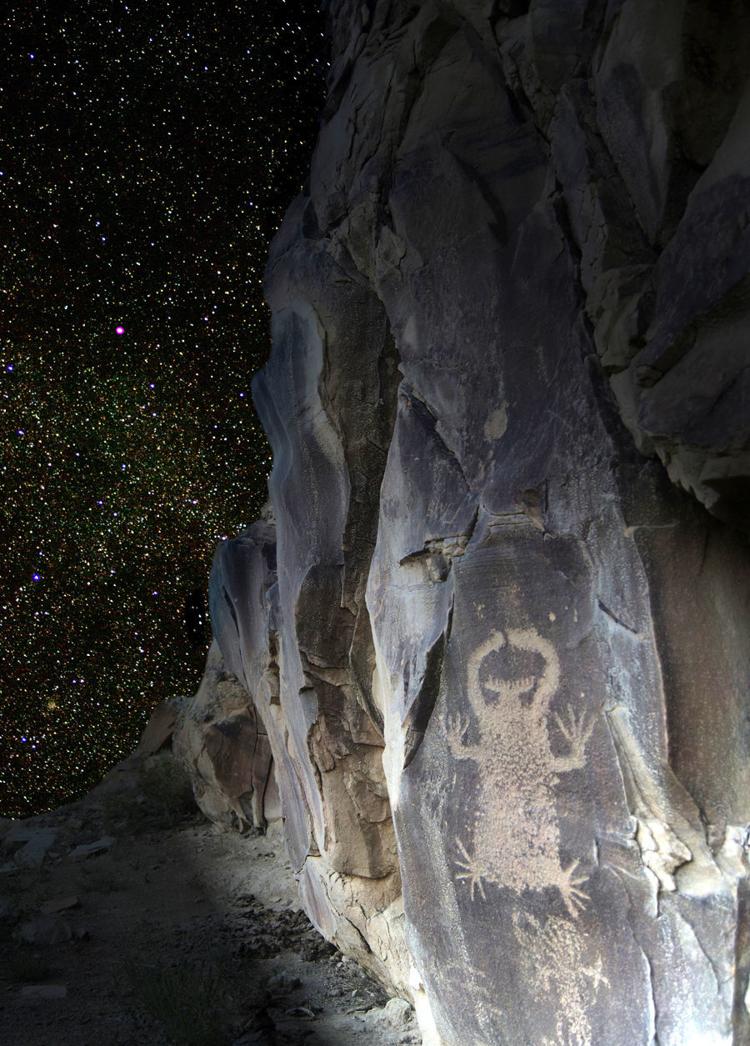 Instagram takeover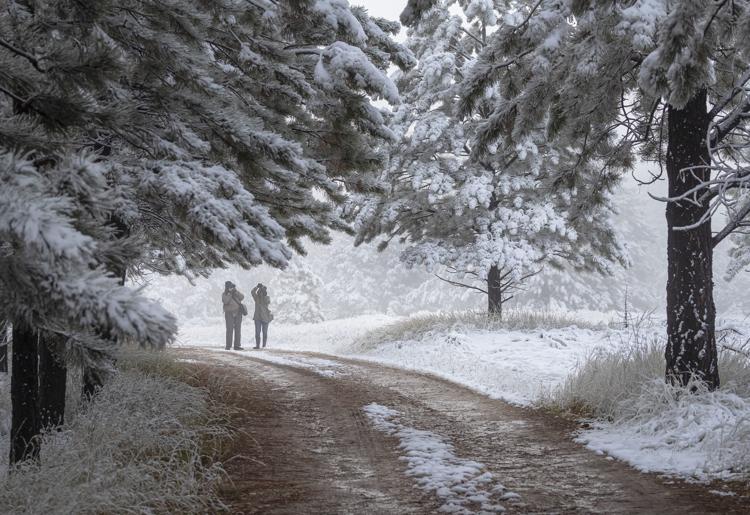 Instagram takeover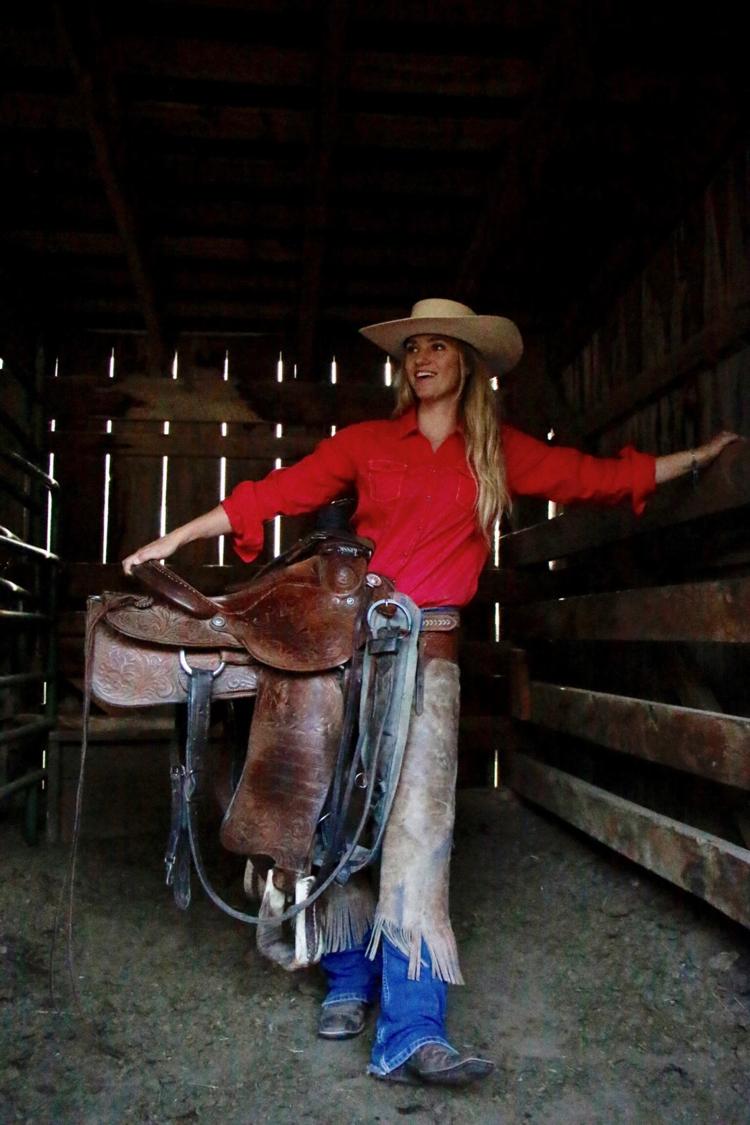 Instagram takeover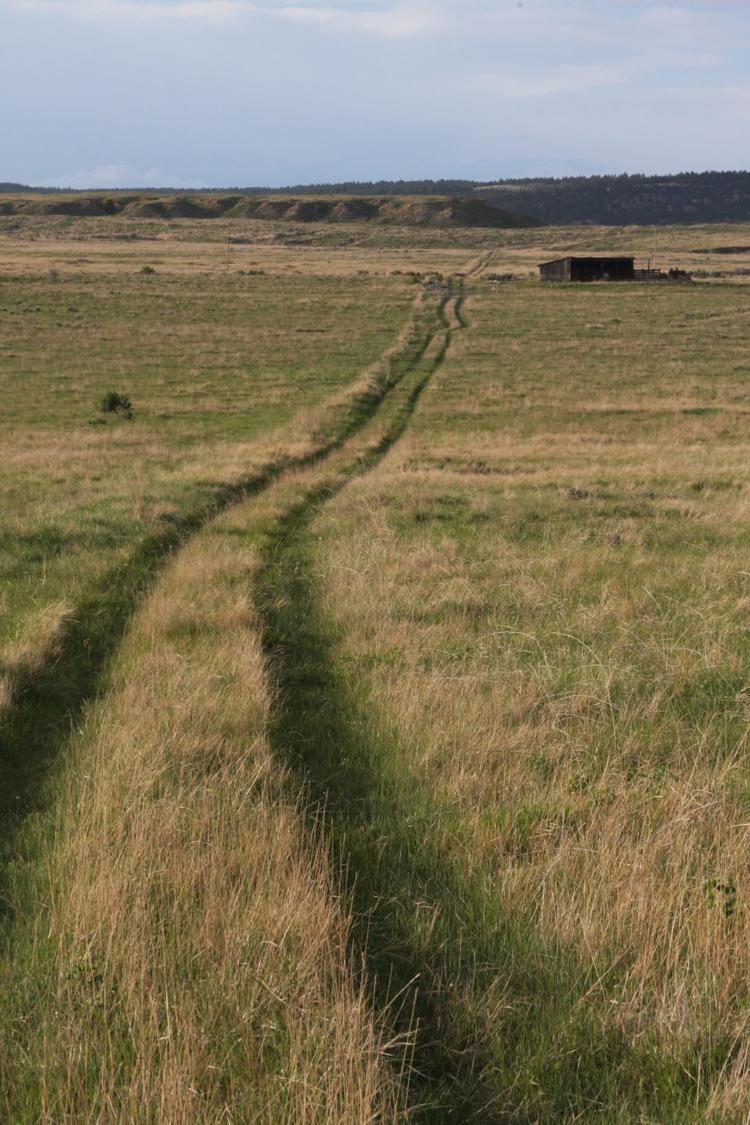 Instagram takeover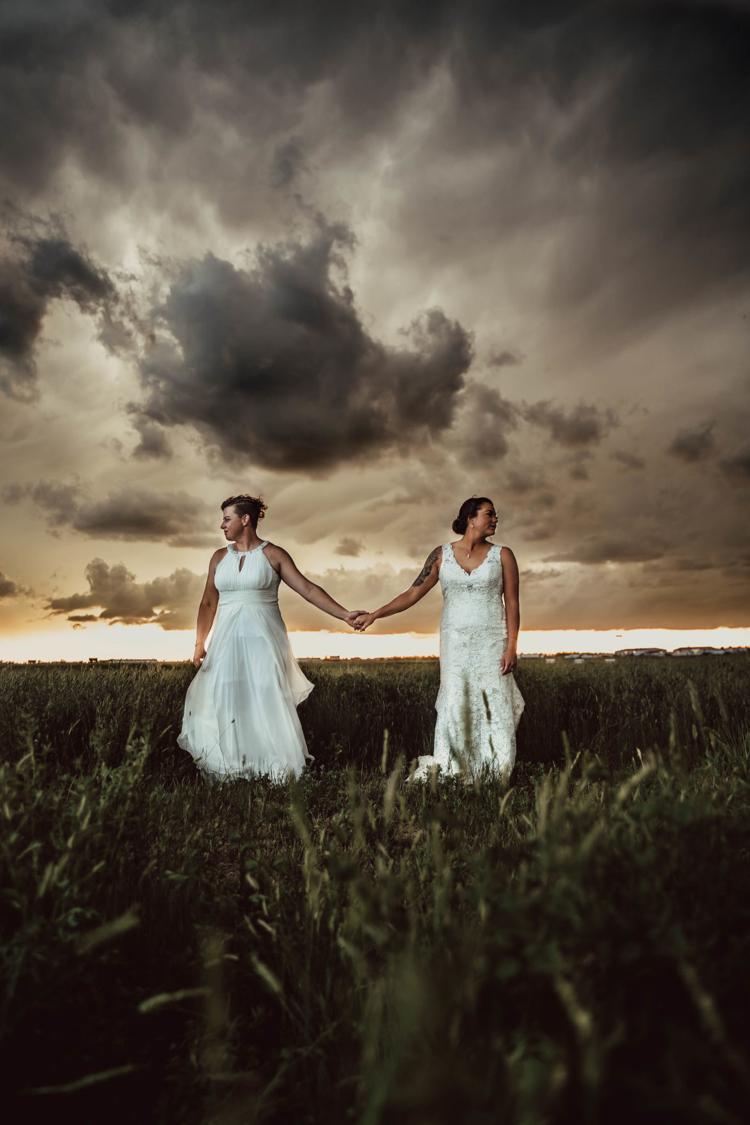 Instagram takeover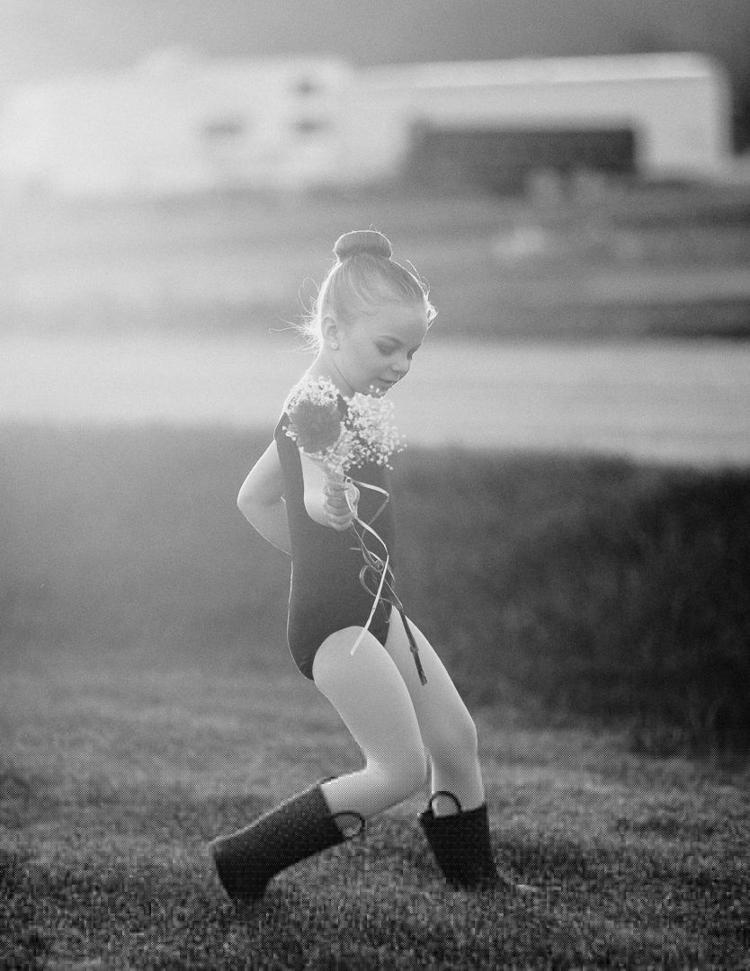 Instagram takeover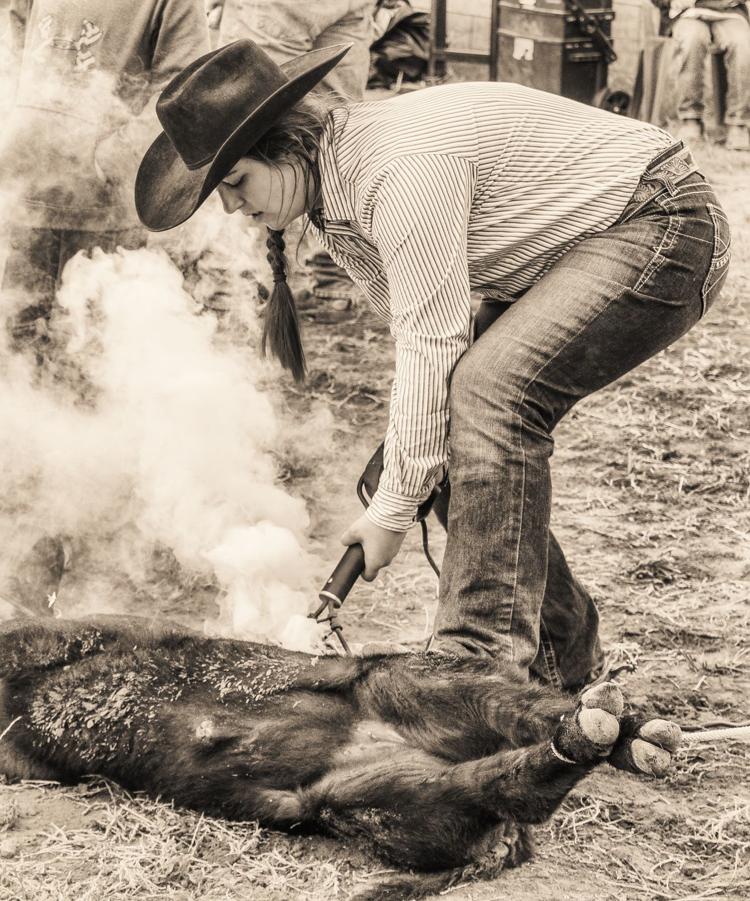 Instagram takeover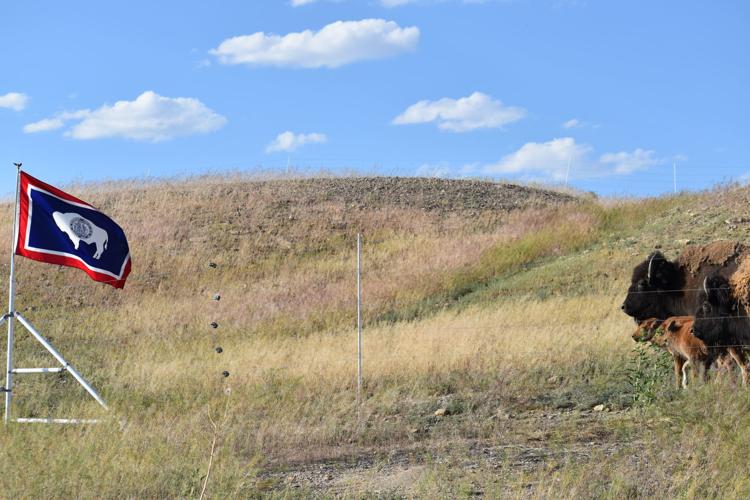 Instagram takeover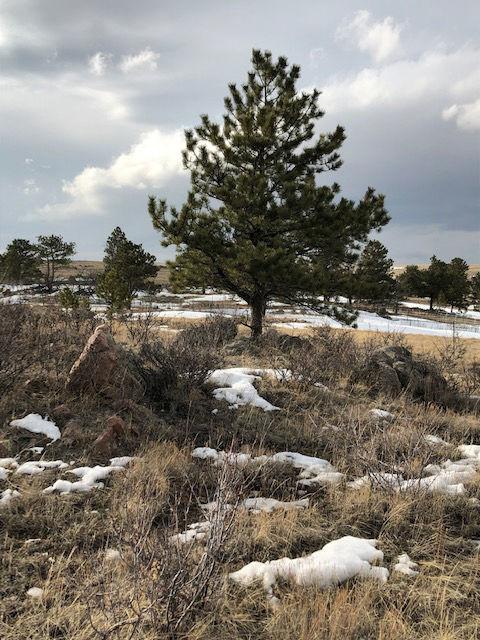 Instagram takeover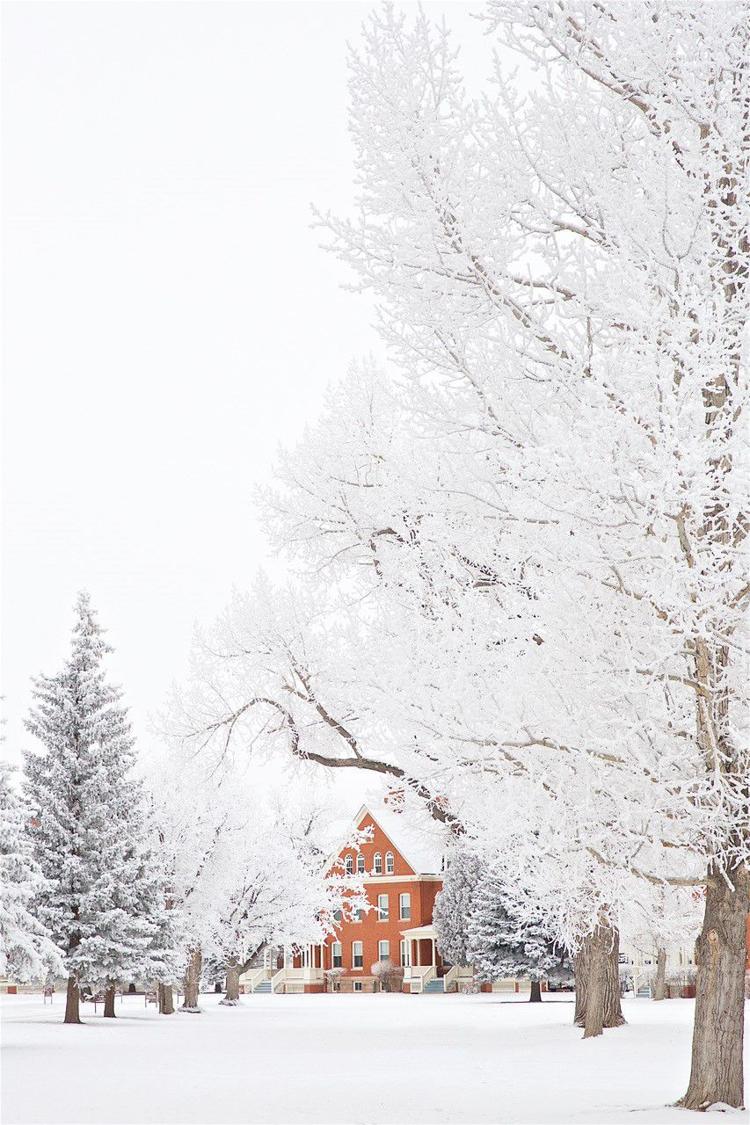 Instagram takeover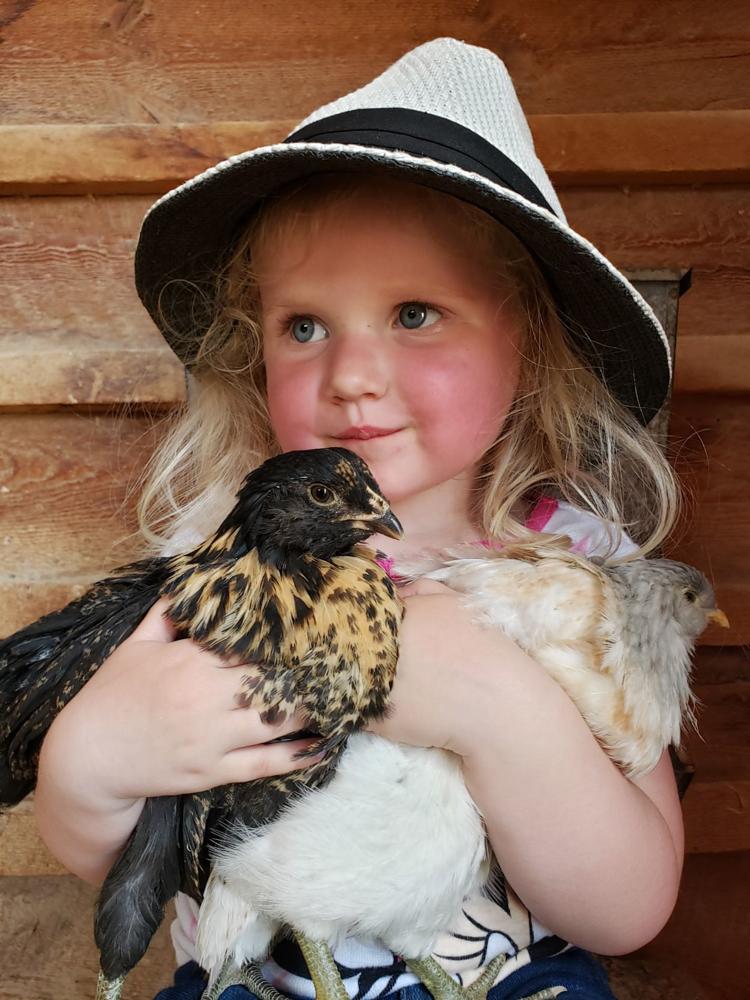 Instagram takeover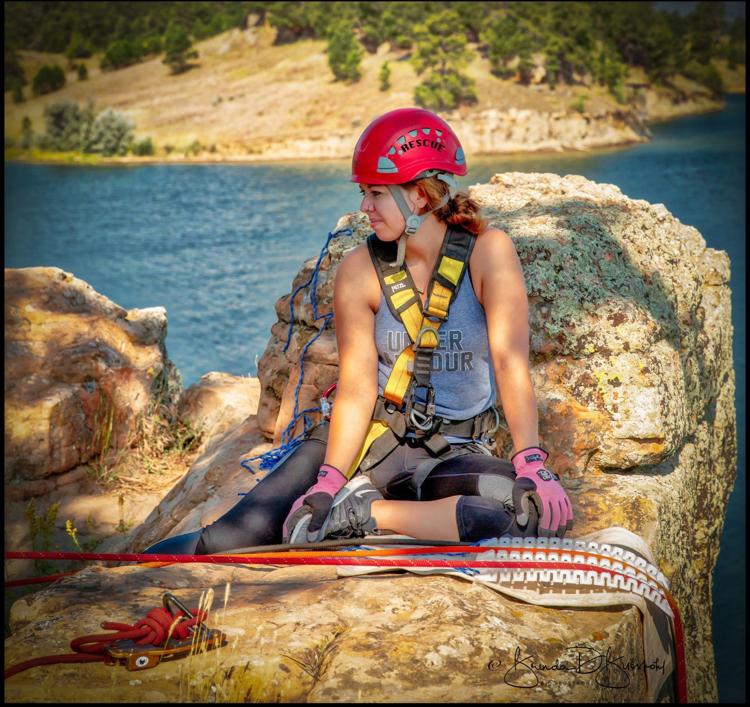 Instagram takeover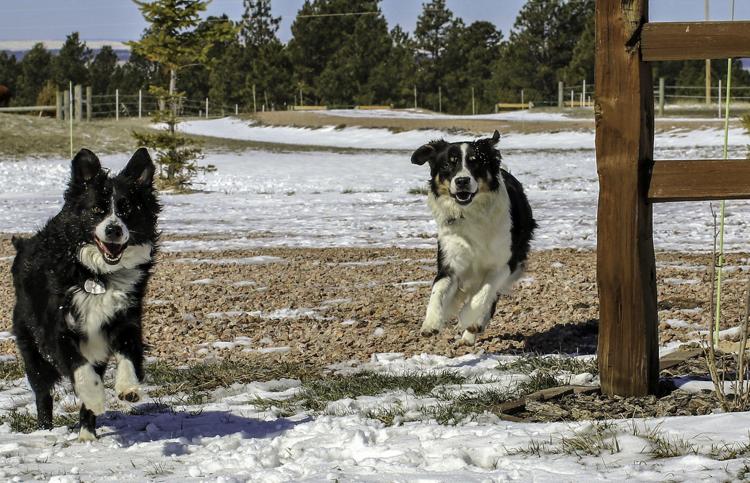 Instagram takeover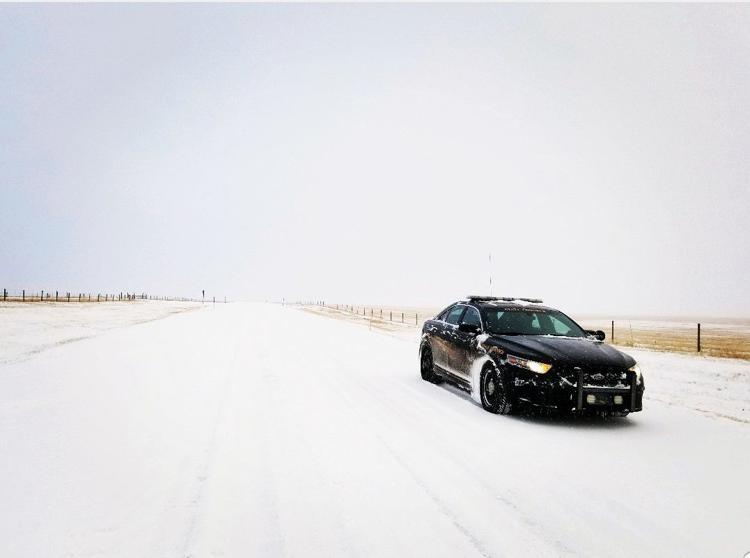 Instagram takeover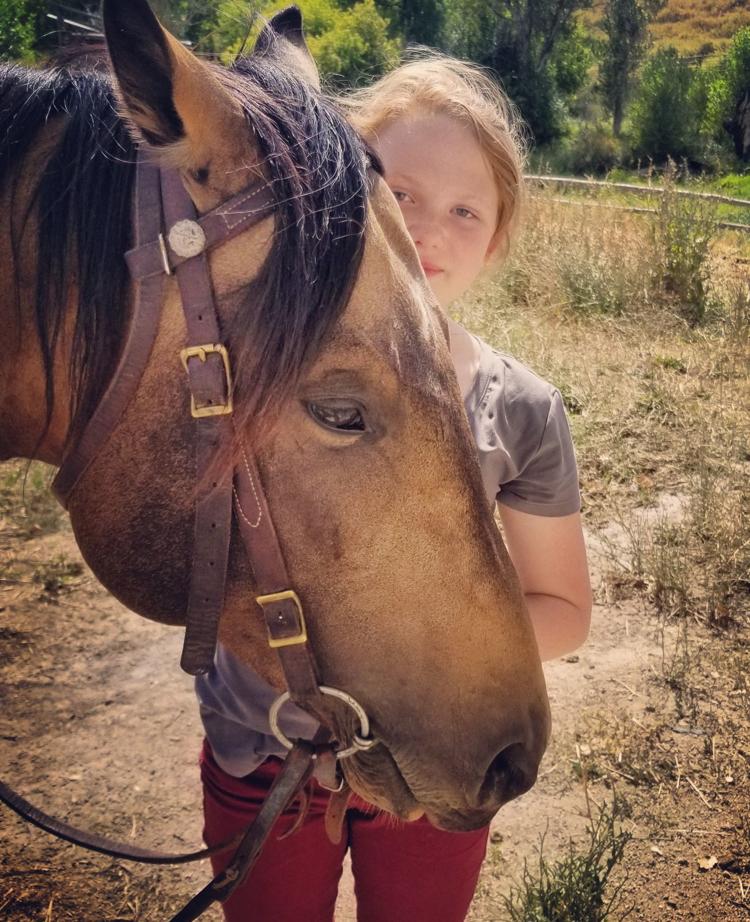 Instagram takeover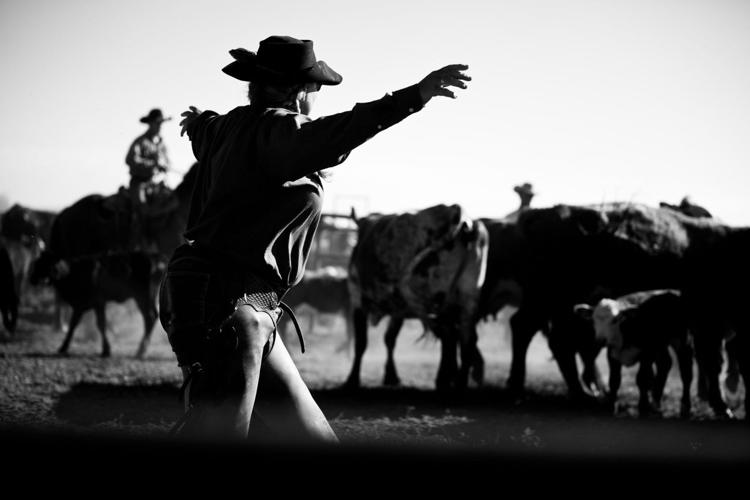 "I think that better things are happening with us, and we're just making different choices now," Bell said. "... Even if I have 500 damn projects weighing on me.
"But it doesn't feel as heavy now."
Follow reporter Elysia Conner on Twitter @erconner