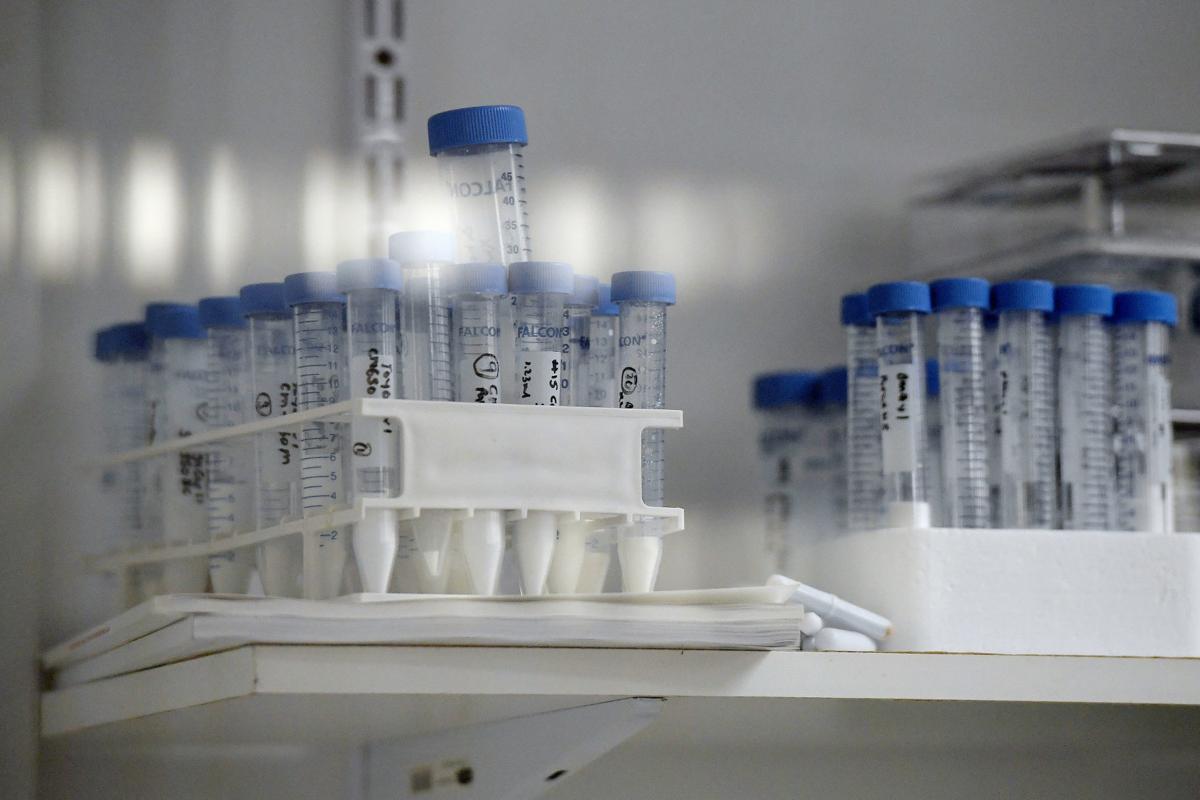 Testing identified 13 new cases of coronavirus on Friday in Wyoming, bringing the state's total to 166. 
The Wyoming Department of Health says new cases were identified in Teton, Natrona, Albany, Carbon, Goshen, Lincoln and Fremont counties. The Lincoln patient is the county's first confirmed case.
Wyoming became the last state to confirm its 100th case of coronavirus Tuesday, when health officials announced 24 positive tests — the largest one-day total. Seventeen cases were announced Wednesday, the second most in a single day here.
Sixteen cases were announced Thursday, the state's first string of three consecutive days with double-digit cases. Friday made four straight.
Patients have tested positive for coronavirus in 17 of Wyoming's 23 counties.
Wyoming remains the only state without a known death of a coronavirus patient.
Thirty-seven people who tested positive have recovered so far, according to the Wyoming Department of Health. In over 13 percent of the cases required a hospital stay. In almost 17 percent of the cases, health officials don't know if the patient was hospitalized.
While Wyoming's case count ranks among the smallest in the U.S., the state's per capita total outpaces more than a dozen other states.
In about 23 percent of Wyoming's cases, health officials don't how the person was exposed to the virus. In 32.5 percent of the cases, the patient came in contact with a known case. In another 25 percent of the cases, the patient had traveled either domestically or internationally. About 4 percent have been attributed to community spread. 
Total cases in Wyoming by county
Laramie: 40
Teton: 32
Fremont: 27
Natrona: 21
Sheridan:10
Johnson: 8
Campbell: 6
Albany: 4
Carbon: 4
Converse: 3
Sweetwater: 3
Goshen: 2
Washakie: 2
Lincoln: 1
Park: 1
Sublette: 1
Uinta: 1
Hot Springs: 0 (previously counted as 1)
Rate of spread
This graph shows the rate at which confirmed cases in Wyoming have been announced, as well as the number of patients who have fully recovered.
Keep in mind, however, that state and medical officials say the true number of COVID-19 cases is surely higher than the official number due to testing limitations.
Testing statistics
The Wyoming Department of Health has published the following data:
As of Thursday evening, there have been 2,866 tests performed for COVID-19 in Wyoming.
Wyoming Public Health Labratory: 2,034
CDC: 1
Commercial labs: 831
National cases
Know the symptoms
COVID-19, the disease caused by the novel coronavirus, is a respiratory illness. Its symptoms include cough, fever and shortness of breath. Symptoms appear within two weeks. If you have contact with a person who has COVID-19, you should self-isolate for 14 days.
Follow the Wyoming Health Department's tips
Stay home when sick and avoid contact with other people unless you need medical attention.
Follow advice from the Centers for Disease Control and Prevention on what to do if you think you may be sick.
Follow current public health orders.
Follow commonsense steps such as washing your hands often and well, covering your coughs and sneezes, and cleaning and disinfecting.
Nursing homes, assisted living facilities and other healthcare facilities should closely follow guidelines for infection control and prevention.
Older people and those with health conditions that mean they have a higher chance of getting seriously ill should avoid close-contact situations.
Concerned about COVID-19?
Sign up now to get the most recent coronavirus headlines and other important local and national news sent to your email inbox daily.