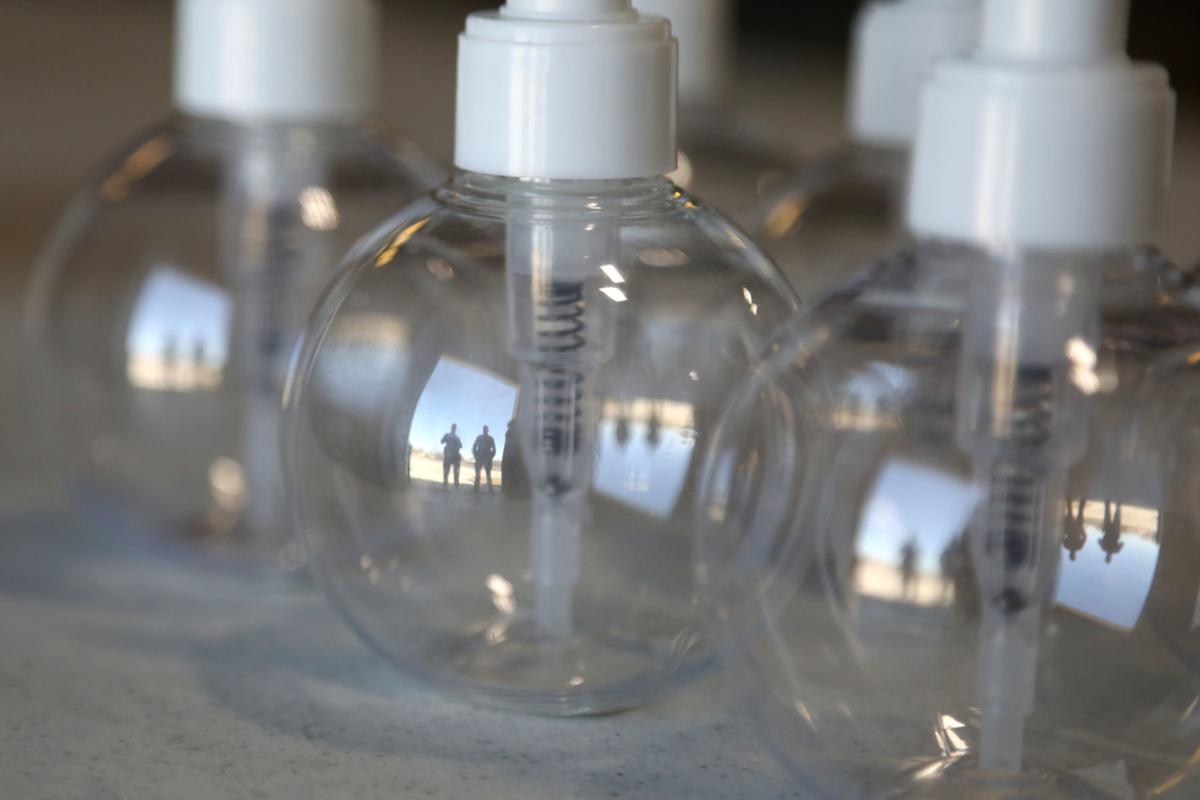 Private distillers, the Wyoming Business Council and the town of Mills have partnered in a $250,000 effort to refill empty stockpiles of hand sanitizer across the state.
Championed as a public-private partnership organized and stood up in a matter of days, the project utilizes community development block grant money that is being funneled through the town of Mills to pay for the raw materials distillers need to produce hand sanitizer.
Hand sanitizer has been identified as a key resource in the fight against the novel coronavirus, but as the global pandemic continues to ravage the country, the coveted good is nearly impossible to find.
The product has been gone from grocery store shelves for weeks. The commercial supply was ravaged by worried shoppers stockpiling for an uncertain future. So desperate is the stock of hand sanitizer around the U.S., hospitals and other medical facilities have struggled to maintain their own supplies.
Soon after the panic buying began and the hand sanitizer all but evaporated from retail shelves, internet memes and how-to articles instructing people to use liquor as an alternative began popping up online.
Tito's Vodka even issued a statement saying their product shouldn't be used as sanitizer, if for no other reason than it's only 40 percent alcohol.
But while experts and liquor dealers say booze isn't the best way to disinfect, distillers across the state have still found a way to deploy their services in the pursuit of sanitization.
Teaming up
Several Wyoming distillers are now making hand sanitizer themselves, uniquely poised to produce a good that must be at least 60 percent alcohol to be effective.
The idea started with Amber Pollock and Natrona County's own Backwards Distilling Company. The distillery had already closed its tasting room in downtown Casper before Gov. Mark Gordon delivered a public health order mandating such establishments temporarily shuttered.
So Pollock and her family, who co-own and operate the distillery together, were looking for something to do. Distillers in other states had begun making hand sanitizer, and a few entities had suggested it to her, too.
She started asking around to see if it would be feasible, and before she knew it the governor's office was involved.
"That message got to the governor's office pretty quickly, and I got a call from them the next day," said Pollock, whose distillery is based in Mills.
The idea quickly picked up steam, and in a matter of days a partnership between a handful of private distillers, a small Wyoming town and a state business arm was formed.
The Wyoming Business Council formalized that partnership during Tuesday's special meeting, in which the board voted to approve a grant up to $250,000 that will be used to purchase raw materials for Wyoming distillers to make the hand sanitizer.
The grant was awarded to the town of Mills because federal guidelines for the grant require it be awarded to a public entity, such as a town.
Sabrina Foreman, Mills' community development director, said the town will be facilitating the payments to distillers by taking invoices and reimbursing distillers that way. What, if anything, remains of the $250,000 after distillers stop making the product will stay in the Wyoming Business Council's Community Development Block Grant fund.
One stipulation of the grant is that distillers have to donate the product.
"If you have to donate something, you can't necessarily afford the raw materials," Foreman explained, saying the business council grant reimburses those businesses for the money spent on those materials.
If a distiller is selling hand sanitizer, Foreman said they are doing so independent of the newly formed public-private coalition supported by the business council grant. She said any sanitizer made from materials funded by the grant will be donated.
Julie Kozlowski, the business council's community development director, explained this to the board Tuesday afternoon, saying "this project does not apply to all Wyoming distillers, but to a distinct group."
According to a press release from the business council, Koltiska Distillery in Sheridan, Chronicles Distilling in Cheyenne, Pine Bluffs Distilling, Melvin Brewing in Alpine, Wyoming Whiskey in Kirby, Jackson Hole Still Works and Grand Teton Distillery in Jackson will join in the effort.
Kozlowski also explained to the board why it would be difficult to quantify the program in its infancy, saying it's hard to say what the need will be, as well as what supplies the state will be able to obtain.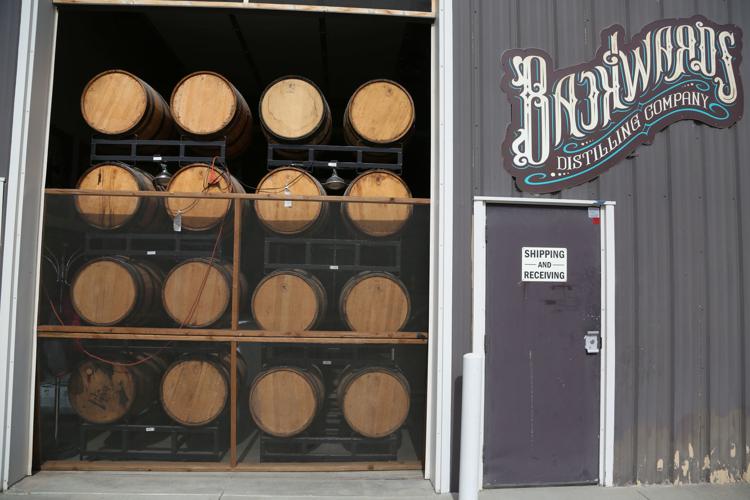 Making the sanitizer requires ethanol, hydrogen peroxide and glycerin. The distillers can handle the ethanol part, but hydrogen peroxide and glycerin are both hot commodities right now, as entities across the country vie for the same ingredients.
"It's a little bit of a Wild West out there as far as procuring those supplies," Kozlowski said.
Still, a handful of distillers are up and running across Wyoming and have already begun supplying the product to agencies in need.
The hand sanitizer will be distributed by each Wyoming county's emergency management teams. Kozlowski said the product would be given to high-priority places like health clinics and wouldn't be tapped into for individual use.
"This will not be a situation where people can bring their hand sanitizer containers and get them filled up," she told the business council board.
Distribution plans
As for how the sanitizer gets from the distillers to those places that need it, Foreman said at least in Natrona County, they've worked out a system. Backwards is putting the sanitizer in 55-gallon drums. At that point, the Mills Police Department begins filling 16.9 oz and 1 liter bottles donated by Pepsi, using a power pump.
Rebekah Ladd, who has been serving as Natrona County's Emergency Operations Center spokesperson, said via email the county is distributing the supplies based on strict guidelines.
"Many requests are not being filled in their entirety to ensure the supplies and stock can be provided to as many entities in need as possible," Ladd wrote.
Organizations can request the product from the EOC, but they must prove their current stock is in short supply and their supply chain has been depleted.
"Each entity is required to provide a detailed analysis of use rate, expected shipment/orders, and be following the guidance for limiting unnecessary procedures/appointments and other guidelines," Ladd wrote in the email.
So far, at least a few Wyoming entities have received hand sanitizer made at Backwards or another Wyoming distillery.
Memorial Hospital of Carbon County posted on Facebook Wednesday morning that they had just received a shipment from Backwards and "are busy filling containers for hospital and clinic use."
"It feels really good to be contributing; it's a nice position to be in," Pollock said.
Follow local government reporter Morgan Hughes on Twitter @morganhwrites
Concerned about COVID-19?
Sign up now to get the most recent coronavirus headlines and other important local and national news sent to your email inbox daily.