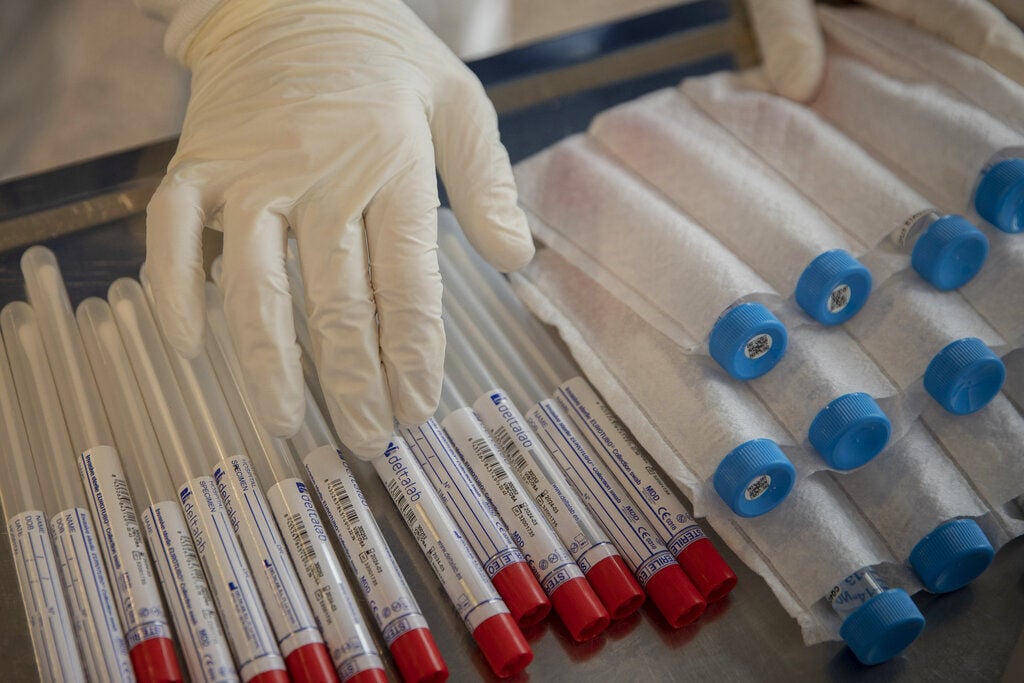 The Wyoming Department of Health shared a new set of data Wednesday, indicating that the state has 73 "probable" cases of the novel coronavirus in addition to its confirmed cases, which now number 230.
The state's number of confirmed cases has consistently been regarded as an undercount, something the new data emphasizes. Combining confirmed and probable cases, the state would have 303 coronavirus patients — 94 of whom have fully recovered (74 confirmed, 20 probable).
Nine new confirmed cases were announced Wednesday afternoon: five in Laramie County, two in Crook County, one in Natrona County and one in Teton County. The newest Natrona County case had been announced earlier in day by the county itself. The state health department now has only one planned case update per day, which comes each afternoon; in previous weeks, the cases had been updated once in the morning and once in the evening.
Laramie County has the most probable cases with 16; it also has the most confirmed cases (53). Teton County (14) is the only other county with more than 10 probable cases. Natrona and Fremont counties each have seven. Converse County is the only county with more probable cases, five, than confirmed cases, four.
Wednesday would be the second consecutive day in which fewer than 10 new confirmed cases have been announced, if the current numbers hold. Prior to Tuesday, that hadn't happened in more than a week. It would also be the second straight day in which more fully recovered patients were announced than newly confirmed cases.
The state lab recently began accepting samples only from patients in six "priority categories," and in some counties, hundreds of residents have been asked to self-isolate as if they have the disease.
Patients have tested positive for coronavirus in 18 of Wyoming's 23 counties. Wyoming remains the only state without a known death of a coronavirus patient.
Less than 15 percent of the cases required a hospital stay. In 8.3 percent of the cases, health officials don't know if the patient was hospitalized.
In about 16.5 percent of Wyoming's cases, health officials don't how the person was exposed to the virus. In about 43.9 percent of the cases, the patient came in contact with a known case. In another 21 percent of the cases, the patient had traveled either domestically or internationally. Community spread has been attributed to 7 percent of the cases
While Wyoming's case count ranks among the smallest in the U.S., the state's per capita total outpaces more than a dozen other states.
Total cases in Wyoming by county
Laramie: 53 confirmed (16 probable)
Teton: 45 (14)
Fremont: 38 (7)
Natrona: 27 (7)
Sheridan:12 (3)
Campbell: 9 (5)
Johnson: 8 (2)
Sweetwater: 6 (3)
Washakie: 5 (3)
Albany: 4
Carbon: 4
Converse: 4 (5)
Lincoln: 4 (4)
Goshen: 3 (1)
Uinta: 3
Crook: 3 (2)
Park: 1
Sublette: 1 (1)
Hot Springs: 0 (previously counted as 1 confirmed)
Rate of spread
This graph shows the rate at which confirmed cases in Wyoming have been announced, as well as the number of patients who have fully recovered.
Keep in mind, however, that state and medical officials say the true number of COVID-19 cases is surely higher than the official number due to testing limitations.
Testing statistics
The Wyoming Department of Health has published the following data:
As of Thursday evening, there have been 4,064 tests performed for COVID-19 in Wyoming.
Wyoming Public Health Labratory: 2,481
CDC: 1
Commercial labs: 1,582
National cases
Know the symptoms
COVID-19, the disease caused by the novel coronavirus, is a respiratory illness. Its symptoms include cough, fever and shortness of breath. Symptoms appear within two weeks. If you have contact with a person who has COVID-19, you should self-isolate for 14 days.
Follow the Wyoming Health Department's tips
Stay home when sick and avoid contact with other people unless you need medical attention.
Follow advice from the Centers for Disease Control and Prevention on what to do if you think you may be sick.
Follow current public health orders.
Follow commonsense steps such as washing your hands often and well, covering your coughs and sneezes, and cleaning and disinfecting.
Nursing homes, assisted living facilities and other healthcare facilities should closely follow guidelines for infection control and prevention.
Older people and those with health conditions that mean they have a higher chance of getting seriously ill should avoid close-contact situations.
Concerned about COVID-19?
Sign up now to get the most recent coronavirus headlines and other important local and national news sent to your email inbox daily.