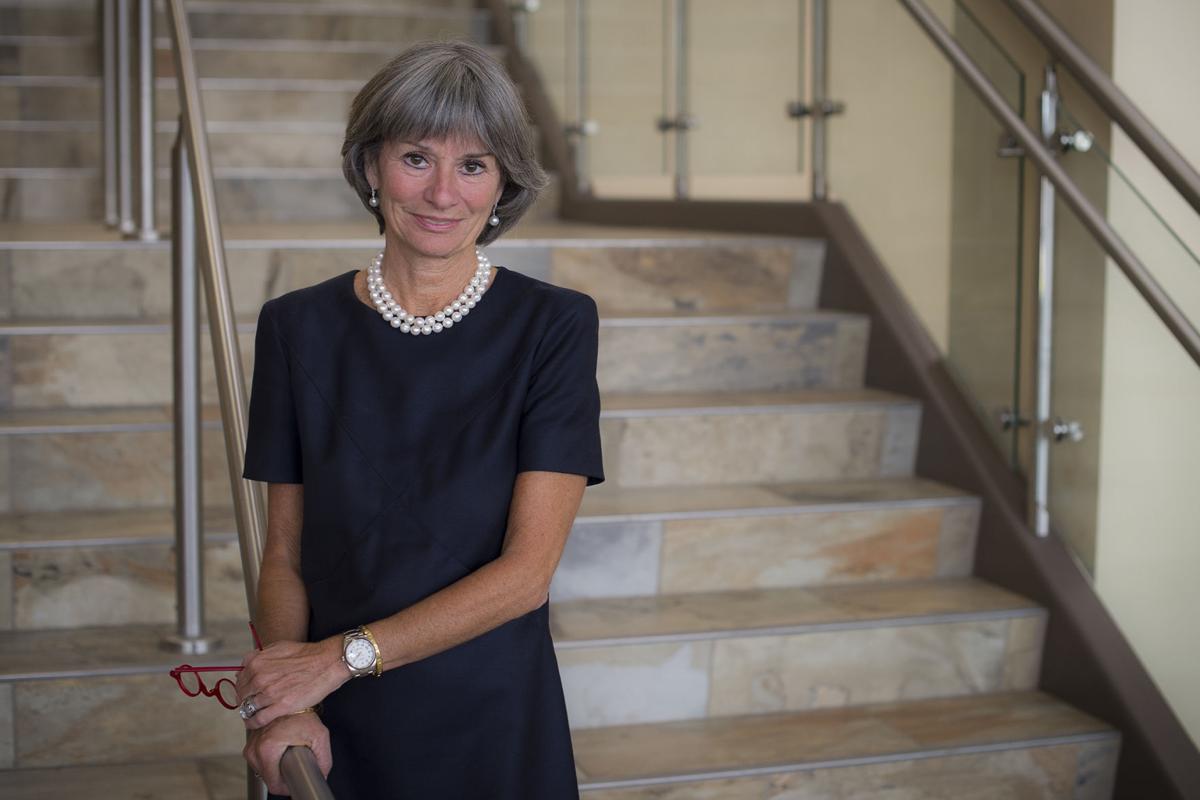 Michele Chulick, the CEO of Wyoming Medical Center who steered the state's largest hospital through a $200 million acquisition deal, will retire once the deal to sell WMC is finalized in the coming weeks.
Chulick's retirement was announced to staff earlier this week and confirmed to the Star-Tribune on Wednesday by hospital spokeswoman Mandy Cepeda. Chulick came to Wyoming in July 2017 after working for hospitals in Texas. She replaced longtime CEO Vickie Diamond, who retired seven months before Chulick's hiring was announced.
She will be replaced on an interim basis by Dr. James Bleicher, the hospital's chief clinical officer, Cepeda said. She added that the decision was Chulick's and that "she's just moving on to the next chapter." She said she didn't know if Chulick was receiving a retirement package from the hospital.
Though Chulick's time in Casper was significantly shorter than Diamond's, her tenure was eventful. In April 2018, WMC announced it was buying Mountain View Regional, an east Casper hospital that had been started by disgruntled WMC surgeons, for $37 million. Mountain View had been successful enough to cost Wyoming Medical a lucrative federal designation, and its merger with WMC had been rumored for several months before the deal was finally announced two years ago.
But Chulick's legacy will be defined by the $200 million deal she and the hospital's leadership struck to sell WMC to Banner Health, a hospital system with facilities across the West. The deal was approved last month by both the Natrona County Commissioners — who act as WMC's landlord — and by the hospital's own independent board.
The medical center, in exchange for roughly $120 million in cash to the county and $40 million to the hospital's foundation, will now be a part of Banner's sprawling system. Banner will also absorb $50 million in WMC debt.
An attempt to reach WMC board Chairwoman Jessica Oden was unsuccessful Wednesday; a woman who answered the phone at her workplace said she was out of town.
Chulick's tenure also overlapped with the beginning — but not the end — of the coronavirus pandemic, which dealt a heavy blow to finances at WMC and most hospitals across the state and country. On the flip side, WMC also saw its revenues jump during her three-year reign, making it the most profitable hospital in the state. After the Mountain View deal in 2018, it also became the state's largest facility.
Be the first to know
Get local news delivered to your inbox!