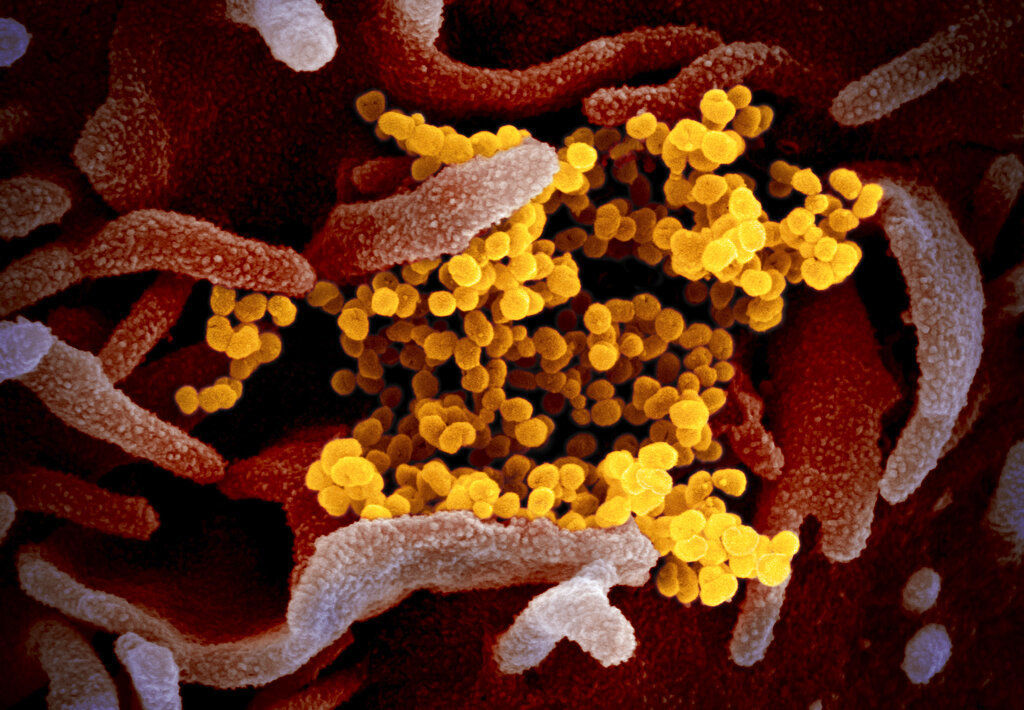 Two coronavirus trends that had plateaued for weeks in Wyoming — Natrona County cases and statewide deaths — continued their recent resurgences Monday.
The Wyoming Department of Health announced that two state residents infected with COVID-19 had died in Colorado in recent months, the ninth and 10th deaths announced in Wyoming.
Meanwhile, just hours earlier, six new confirmed cases were announced in Natrona County, bringing its total to 49.
The two deaths — an older Carbon County woman and an older Laramie County man — occurred in March and April in Colorado and were reported recently to Wyoming's Vital Statistics Services Office, which is part of the state's health department.
Neither of those out-of-state deaths had been included previously in Wyoming's death count, which now matches Alaska's as the lowest of any state.
The Carbon County woman died in late April and the Laramie County man died in late March.
The woman had an existing health condition that put her at higher risk of serious illness. It's unclear if the man did as well, the health department said.
"When Wyoming residents pass away in another state from a disease such as COVID-19, it is a widely accepted practice to track those deaths based on the location of the person's permanent residence," Guy Beaudoin, deputy state registrar with the health department, said in a statement.
"In Wyoming, we have instructed medical certifiers such as attending physicians and coroners that COVID-19 should only be reported on death certificates when the disease caused or contributed to a person's death," he said. "So if someone who happens to be positive for COVID-19 died due to an automobile accident, their passing would not be counted as a coronavirus-related death."
Gov. Mark Gordon issued the following statement on the state's recent fatalities:
"The recent death of a member of the Northern Arapaho tribe and the two additional deaths that occurred in March and April are sad reminders of the serious, ongoing impact of COVID-19. My thoughts are with each of these individuals' families. I want to urge all Wyoming residents to continue taking the necessary steps to minimize the spread of this virus."
Local increase
In Natrona County, which has not had a coronavirus-related death, the recent increase in cases come as pandemic-related restrictions have been loosened statewide. And, because it went weeks without any new cases, the county has often been even more aggressive than the state in lifting its restrictions. This month, personal care businesses like barbershops and hair salons have reopened, as have restaurant dining rooms, gyms and bars, albeit with social distancing requirements.
The six new cases in the county include:
A woman in her 30s whose exposure is unknown with the possibility of community transmission;
a man (no age given) who may have been exposed to another case;
a woman (no age given) whose exposure relates to an earlier case;
a woman in her 20s whose exposure is unknown with the possibility of community transmission;
a woman in her 30s whose exposure is believed to have been related to an earlier case;
a man in his 30s whose exposure is believed to have been related to an earlier case.
The health department said officials are working to identify and locate anyone who may be ill or at risk from exposure.
"Based on the preliminary information we have gathered, we also believe some of these new cases to be the result of community transmission," the agency said in a statement.
Natrona County's cases counted for more than half of the 11 confirmed cases reported Monday by the state Health Department. The county currently has 13 probable cases as well (cases in which the patient was a close contact with a confirmed coronavirus patient and developed symptoms but has not been tested).
Concerned about COVID-19?
Sign up now to get the most recent coronavirus headlines and other important local and national news sent to your email inbox daily.