A Casper man charged with stealing a shotgun and hiding it in a friend's home will serve up to eight years in prison.
An affidavit in the case says Duan Touchstone threatened a former roommate with the ax and a can of insecticide while instructing him to hand …
Olinza Headd allegedly stood up following a Jan. 17 church service and announced publicly that he had shot and killed a man.
Two of the victims gave statements describing the fear and pain Samuel Barrett caused them. They asked for a long prison sentence to keep the …
Witnesses told police that Olinza Headd had publicly announced at his church that he had shot another man, according to a release Friday.
Officers were justified when they shot and killed a Casper woman and an Evansville man in Nebraska on Saturday, a preliminary investigation has found.
Court documents state that on Aug. 6, Wollitz drove Robert Land and Darron Monroe to a residence in Mills to pick up a woman Land suspected of…
Police suspect the pair were involved in stealing a black GMC Yukon, later found in Cheyenne by its owner. After the shootout, the two were ta…
A Casper woman died and an Evansville man was gravely injured in a shootout with police in Nebraska.
Jackie Carabajal Jr. faces one felony charge of aggravated assault and battery to a pregnant woman and a pair of misdemeanors for interfering …
Webster will also serve three years of supervised probation on a suspended two- to three-year prison sentence.
Gayle Scarborough was found to have used $8,347 of taxpayer money for personal or unnecessary expenditures on the WCDA's dime. As part of her …
The defendant, Jacob Babcock, admitted that he placed a tracking device on a woman's car and followed her. 
Darron Monroe was involved in an August robbery that ultimately led to a police shootout where once person died and a second was wounded.
Casper Police Chief Keith McPheeters said the district attorney's office sent him a memo last year detailing a list of misdemeanors that shoul…
Joseph Ramirez Jr. is charged with 13 felonies for allegedly stealing five cars and various other property.
A doctor on the scene told police the fingertip could not be reattached because of the trauma sustained and the risk of infection.
The defendant had discussed pleading not guilty due to mental illness with her attorney, but declined to do so at her arraignment.
Judge Catherine Wilking sentenced William Poutre to four to six years in prison, suspending that sentence as long as Poutre completes three ye…
A defense attorney says he is concerned about Edward Robertson's capacity to understand the legal proceedings and that his client's expectatio…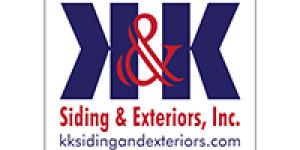 K & K Siding and Exterior Inc.
The charges stem from a 2014 incident in which the man is accused of forcing someone who was 14 years old into sexual intercourse and recordin…
Law enforcement took a California man into custody Monday after a high-speed chase that reached 150 miles per hour ended east of Casper.
An investigation into the source of the email that sent the threat is ongoing.
"That simply cannot occur in this society," Judge Kerri Johnson said while delivering the sentence in district court.
Judge Daniel Forgey ruled there was sufficient evidence to prove a conviction and that Andrew Steplock's attorney did not show he was ineffect…
District Attorney Dan Itzen said Wednesday that Casper police officers shot and killed Robert "Crook" Land in self defense and in the defense …
Police say they believe multiple people have crucial information regarding the incident, but have not come forward.