Authorities are still investigating who wounded a hostage during an exchange of gunfire involving Casper police and a kidnapping suspect.
While the coroner's office identified the man who died, two of the agencies involved in the matter had not released new information as of Mond…
Video from the shooting shows police ramming the front door on an apartment building. Thirteen seconds after they enter, a gunshot rings out. 
The court suspended jury trials in March as a precaution against the spread of COVID-19. 
Authorities have not made an arrest in connection with the shooting, which remains under investigation.
A defense lawyer says Dale Wayne Eaton has a mental state so precarious that he may not be able to participate in a hearing to evaluate him.
"I worked really hard my whole life not to do anything wrong, not to become a statistic, and it still ended up happening," the man said.
Joshua Hicks received a 55-year prison sentence for abducting and molesting a 4-year-old Casper girl last year.
A California man got 20 years in prison for what prosecutors say is the largest ever drug bust in the state of Wyoming.
Prosecutors have charged a former probation and parole agent with sexual assault for allegedly having sex with a man she was tasked with supervising.
The case dates to September, when the Natrona County Special Response Team stormed a South Conwell Street house and arrested Conner Boyden.
Mitchell Taylor will be released from custody this week when he graduates from the state's boot camp program.
Prosecutors agreed to recommend that Jennifer Sorenson pay a $1,000 fine for the conviction, documents state.
Isaac Dorman told the judge that he and another man stole a car idling outside a pizza place, and when the car's owner yelled "stop," he fired…
"She used city facilities to do background checks on some people and she shouldn't have done that," the mayor's attorney said. "She's acceptin…
The court proceedings date to June of last year, when prosecutors charged him with 12 felonies alleging that he ran a drug ring distributing m…
The judge's order is consistent with a plea deal struck earlier this year by prosecuting and defense lawyers.
Andrew Steplock's attorney blamed the missed deadline, in part, on a change in court procedures stemming from the coronavirus pandemic. 
The plea deal would have allowed a one-time church leader to avoid prison in exchange for a no contest plea.
The state's highest court rejected George Tamblyn's argument that he was denied his right to cross-examine his accuser, a 6-year-old girl.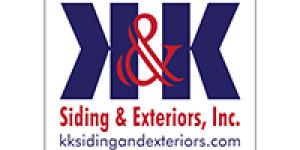 K & K Siding and Exterior Inc.
Prosecutors have charged a 17-year-old Edgerton teen as an adult, alleging that he robbed, assaulted and kidnapped multiple people.
Although Bryan Dunihoo was initially charged with two felonies, he ultimately pleaded to a pair of misdemeanor counts of reckless endangering.
In her legal action, the woman says the officer wedged his knee into the back of her neck during an incident in January. He was later suspended. 
Councilman Mike Huber took issue with the groups of armed residents who patrolled downtown after Friday's demonstration. Councilman Steve Cath…
Prosecutors in Natrona County will ask again that Dale Wayne Eaton be put to death. 
Deputies say they determined that John Sappington used a hammer to break the window to a vehicle, destroy a number of windows in his ex-wife's…
This past week in Casper, a series of demonstrations against racism and police brutality filled the city's streets. The Star-Tribune talked to…