When authorities in Natrona County learn that a child has been sexually abused, the investigation often leads to an inconspicuous building just beyond the edge of the area's criminal justice nucleus.
The county's two court systems are stacked vertically on the corner of First and Center streets in downtown Casper. Just down the block, flashing red lights warn of a crosswalk that leads to where the lawyers diverge. Attorneys from the public defender's office turn right toward their offices. Prosecutors head left and cut across a parking lot to their offices, housed above the sheriff's and police departments.
A few blocks away, sits a squat gray building. The structure serves a critical purpose in connecting the sometimes divergent goals of prosecuting abusers and protecting the well-being of survivors.
The building is home to one of Wyoming's three child advocacy centers, which aim to reduce trauma to kids who report abuse by minimizing the number of times they are required to describe the assault, while providing immediate access to counseling and care.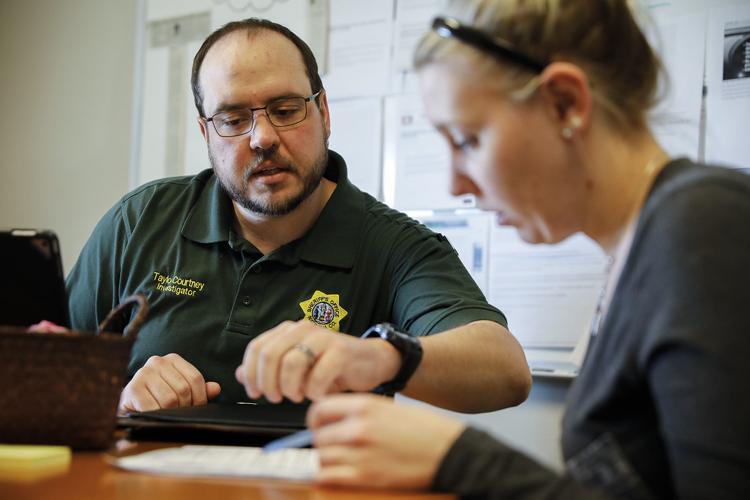 Advocates say the centers minimize physiological trauma to survivors by easing their journey through the criminal justice system, which can be cold and intimidating to children. In some states, access to the centers is required by law. That's not the case in Wyoming, and with only three such centers in the nation's 10th largest state by area, accessing the services can be difficult.
Child advocates have begun examining how much access children throughout the state have to the centers, which are located in Casper, Jackson and Cheyenne. They haven't yet done a comprehensive study of the issue, but children will sometimes now travel from far corners of the state to reach one of the facilities.
The Casper center, known as the Children's Advocacy Project, houses two reception areas, two interview rooms fitted with closed circuit cameras and — down another hallway — counselors' offices. The centers provide a centralized location for a team composed of law enforcement, prosecutors, child protection workers and mental health providers. The team approach reduces the need for repeated interviews of a traumatic event. Instead, a counselor will perform one interview while the team watches from a nearby room via closed circuit television. By the time a child has completed the interview, members of that team might have enough information to begin a criminal investigation, a child protection case and counseling.
Once an interview is complete, child victims have access to counseling in a different part of the facility.
Baleigh Hite, a forensic interviewer at the Casper facility, said the benefits of the child advocacy center model are apparent.
"It's safe, it's comfortable," she said. "And (the children) are not being re-traumatized by being asked the same questions over and over again."
Forensic interviews
When a child makes what advocates call a disclosure — an allegation of abuse — and authorities are notified, the Department of Family Services or a law enforcement agency typically receives the report, said Taylor Courtney, a Natrona County Sheriff's Office investigator who handles child abuse cases.
An investigator first works to determine three facts: the location of the child, the identity of the caregiver and the connection the alleged abuser has to the child or caregiver, Courtney said. If the office determines the child is not in immediate danger, he or she will then be taken to the Children's Advocacy Project for a forensic interview.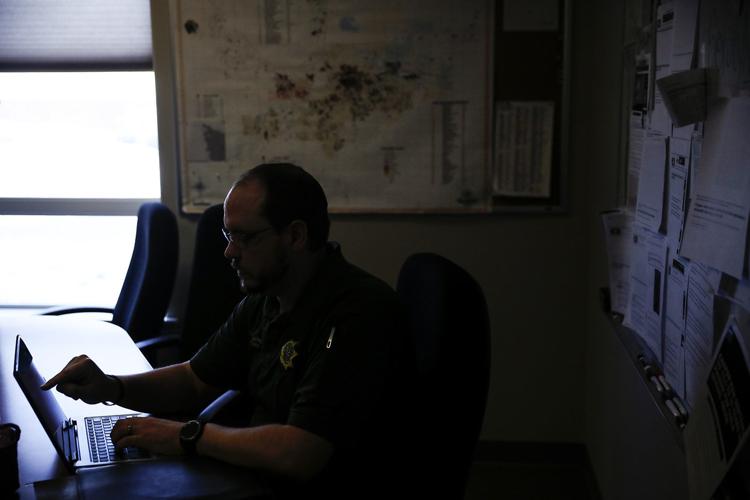 A child arriving at the center for the first time will be led to an interview room.
The room depends on the child's age. Children younger than 5 talk in a room with a table set low to the ground and matching chairs, while older children will sit in a cushioned chair aside an interviewer's. A video camera is mounted behind a dark globe in the corner of each room.
Down a hallway and around a corner, a monitor sits on an office desk. One wall displays copies of news stories about criminal cases that clients have told interviewers about, and a conference table cuts a corner of the room into a triangle. It is from there that a detective, a prosecutor and — depending on the circumstances of the case — a DFS case worker watch the interview.
Oftentimes, the forensic interviewer will step out midway through an interview, walk down the hallway and confer with law enforcement in the back room. Courtney said it's critical to find evidence to corroborate a child's story, so he might ask an interviewer to ask for descriptive information related to the crime. For example, the interviewer might ask the child, in an open-ended fashion, to describe the room where the abuse took place.
When children complete forensic interviews, they are offered counseling. That counseling is unrelated to the criminal justice process, so even if prosecutors decline to pursue a case, children will still receive help. If they live outside Natrona County, the center can help connect them with counselors closer to home.
After the interview, the investigating officer or DFS worker will frequently meet with parents or guardians and provide instruction on how to deal with discussing the abuse. Courtney said he will tell parents that if their child brings up the topic to listen and document what the child said, but not to ask clarifying questions.
"We don't want parents to shut their children down if they're talking," he said. "There's a fine balance there between listening to your child and not influencing them in (an) inappropriate fashion."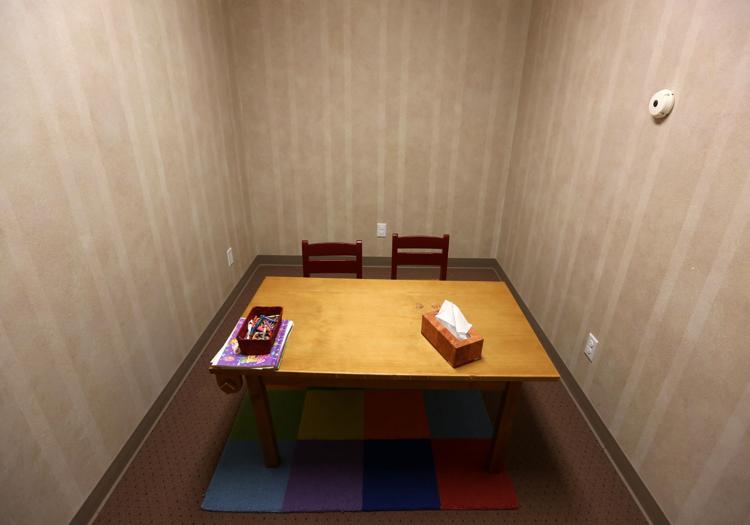 Assistant District Attorney Kevin Taheri, the prosecutor who handles most of Natrona County's sexual abuse and sexual assault cases, said once he receives a case that's strong enough to prosecute, he'll confer with the defendant's attorney about a plea deal. Before making an offer, he considers a number of factors, including the likelihood of conviction at trial.
When Taheri meets a child in advance of trial, he's joined by victim witness coordinator Rhonda Jones. They begin by attempting to establish a rapport with the child. It's not uncommon for children to be reticent to talk to the prosecutor, though Jones says they often come around.
"Even if they say they hate him the first day they meet him," Jones said, "by the end of trial they're giving him hugs."
Legal challenges
The Sixth Amendment guarantees criminal defendants the right to confront witnesses who testify against them. The effect of that protection is that child victims — sometimes hardly older than a toddler — will nearly always have to take the stand and face a defense attorney's cross-examination if the case proceeds to trial. One alternative is a plea deal, which doesn't require the victim to testify, but likely means a lesser penalty.
There are some exceptions that allow prosecutors to introduce evidence taken from a child's counseling or medical records, but relying on such admissions alone is dangerous for the prosecution. If a judge declines to admit the evidence, the case is gone.
So, a child will usually have to take the stand. It's been about a decade since Taheri worked with a child who was entirely unwilling to testify, he said. But even if the alleged victim is willing to testify, it's not always clear what's going to happen. If a child gets on the stand and doesn't describe abuse, a judge can throw the case out for lack of evidence. If that happens, a prosecutor doesn't get a do-over.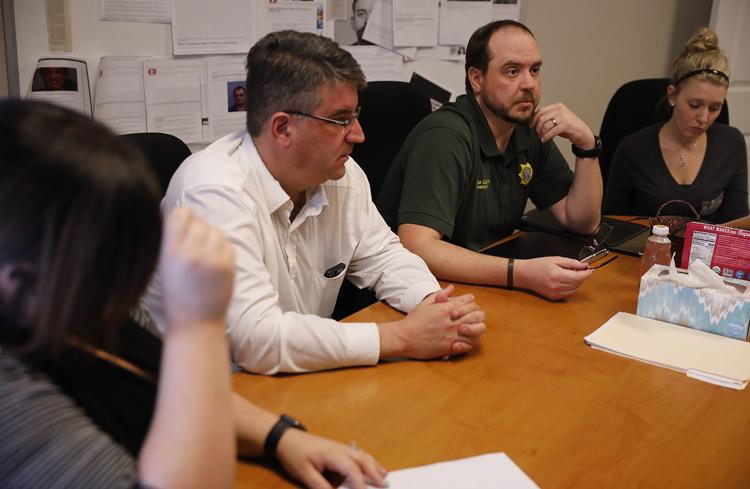 The greater the prosecution's evidence, the more likely a defendant will take a deal before going to trial. The stronger Taheri's case is, the more leverage he has in bargaining a recommended sentence.
Physical evidence can seal a conviction, but because children frequently delay in reporting abuse, it's often unavailable. That makes the interviews at the center all the more important.
Rural alternatives
At one time, the state of Wyoming provided money to help operate the centers. But in 2017, those funds dried up.
Now, a combination of federal and local government funding provides the bulk of the $560,000 annual budget for the Children's Advocacy Project. The rest is covered through grants, fundraising efforts and donations.
In areas with lower population densities, it only becomes harder to put those kind of resources together.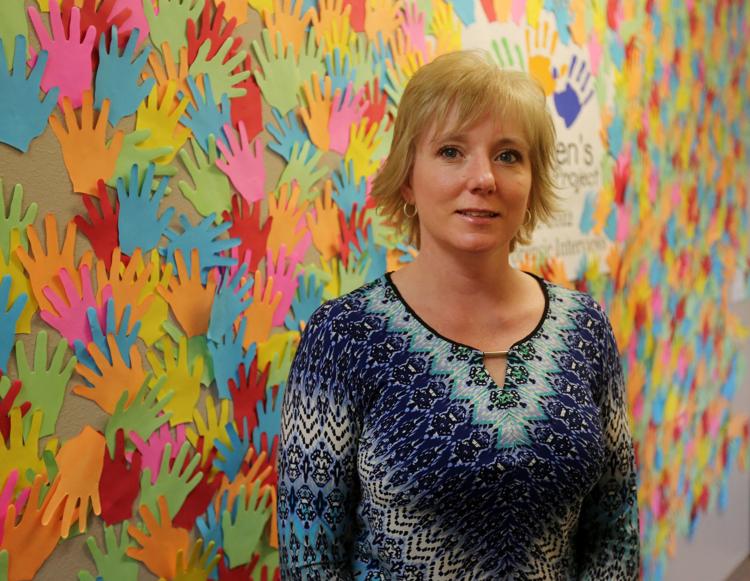 "It's expensive," said Stacy Nelson, executive director of the Casper facility. "It's very specialized training."
In the absence of more centers, prosecutors in some Wyoming counties have had to find alternatives. Sometimes, that means children travel long distances to the centers that do operate. Last year, for example, children from 13 Wyoming counties and 10 states did a forensic interview with a member of the Natrona County staff. Slightly more than half of the approximately 350 children interviewed were Natrona County residents.
Sometimes, employees are able to travel to the child's home county as well. After Natrona County, children are most likely to be referred to Casper from agencies in Fremont, Carbon and Washakie counties, according to data provided by the facility.
In some more rural areas, where it is difficult to bring children to facilities or forensic interviewers to children, authorities are finding work-arounds. Josh Stensaas, a deputy county and prosecuting attorney in Johnson County, said he would ideally like to provide access to a center for children who've reported abuse. That becomes difficult if, for instance, a child makes a report at school that a family member has abused them.
In that hypothetical example, the child would be expected home by mid-afternoon. Because the long drive to a center eats up so much time, an abuser could realize they are under investigation and begin destroying evidence before law enforcement has made headway on its case.
"Access to a quick forensic interview can be critical," he said.
Even if the investigation is less time-sensitive, travelling for an interview can still be less than ideal, Stensaas said. The emotionally draining nature of the interview can make hours of driving more daunting for a young child.
Johnson County authorities referred eight children to Casper's facility last year. Although Johnson County does not have a child advocacy center, prosecutors, law enforcement agencies and DFS workers collaborate closely on child sex abuse cases, the prosecutor said. A DFS case worker in Buffalo is trained to handle forensic interviews, which minimizes exposure to more typical law enforcement interviews.
"You have to kind of prioritize these cases," Stensaas said. "There's a difference between saying this is something that matters and this is something we're going to throw resources after."
This winter, the Wyoming chapter of the Child Advocacy Center launched its effort to learn what coverage gaps exist in its statewide system. While that process is not complete, Nelson said it appears northern Wyoming may be underserved.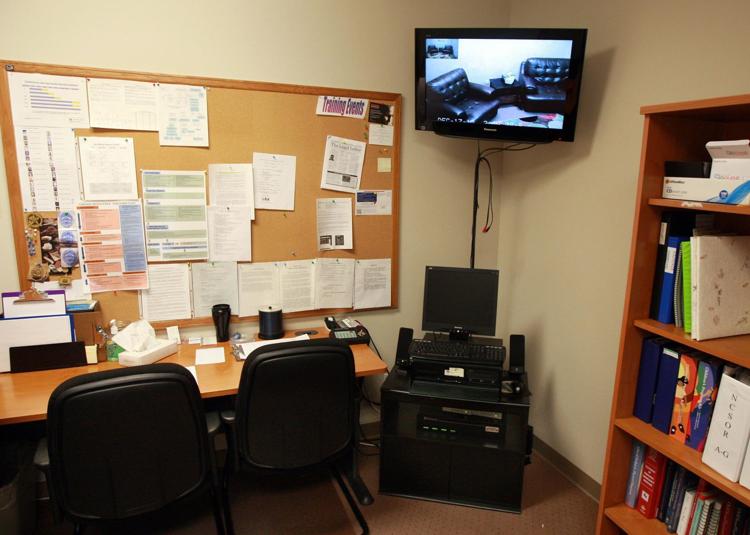 The group has begun exploring expansion to Sheridan, which would bring a facility to the northern half of the state. Sheridan County, although high on the list of Wyoming's most populous counties, has only about half the population of Natrona County. The expansion would be in line with a tack taken in North Dakota, where the facilities aim to serve regions — even if the home county's population alone isn't great enough to support the facility.
To get new facilities up and running requires financial commitments, the participation and interest of communities and a lot of training. Those upfront costs can serve as a challenge to expansion, but Nelson said the payoff is worth the challenge.
"Once they see how well it works then they get it," Nelson said of law enforcement new to the model. "The whole thing's just so much better for the kids."