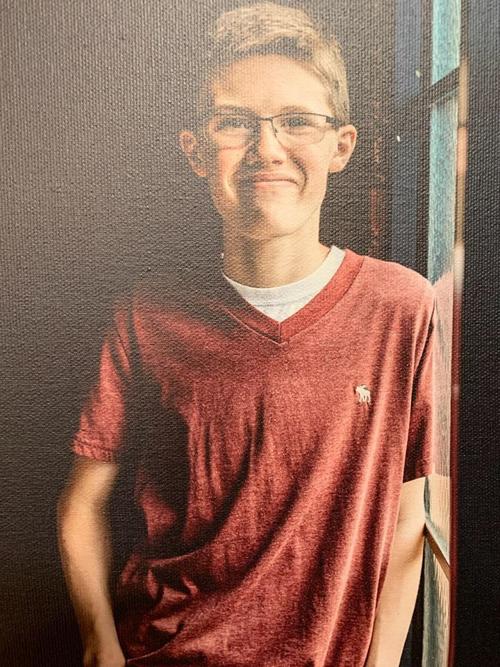 Search teams looking for a teen missing for more than a week in rural Natrona County have found more footprints, authorities said Tuesday.
Those teams were converging from both sides of an area where 16-year-old Joey Peterson is believed to have traveled after he left home on Nov. 10. Peterson has not been seen since.
Along with ground teams, authorities are using drones to search from the air. The drones have captured hours of video, and authorities are using software to search images for colors or other signs within the 8,000 images that have been taken, the sheriff's office said in a Tuesday announcement.
On Monday, authorities revealed that searchers had found Peterson's footprints. Those prints, according to tracking efforts, were multiple days old, the sheriff's office said.
The tracks were headed into mountainous terrain.
Peterson left his home, in the area of Goose Creek Circle and Hat Six Road, late on the morning of Nov. 10. Sheriff's deputies were notified of the 16-year-old's disappearance at 12:12 p.m. Sunday and arrived on scene at 12:31 p.m., according to the agency.
Peterson did not leave the home with a cellphone. Authorities say he has high-functioning autism and is not self-sufficient.
On the night and morning following Peterson's disappearance, temperatures were well below freezing and snow fell for hours. By midday Tuesday, temperatures had climbed into the 40s and have fluctuated since.
Peterson has blond hair; is 5 feet, 9 inches tall; and weighs 120 pounds. He was last seen leaving the family house before noon on Sunday, when he wore a red hooded sweatshirt and pajama pants.
Anyone with information about the boy's disappearance is asked to contact authorities at 307-235-9300.
Sign up for our Crime & Courts newsletter
Get the latest in local public safety news with this weekly email.