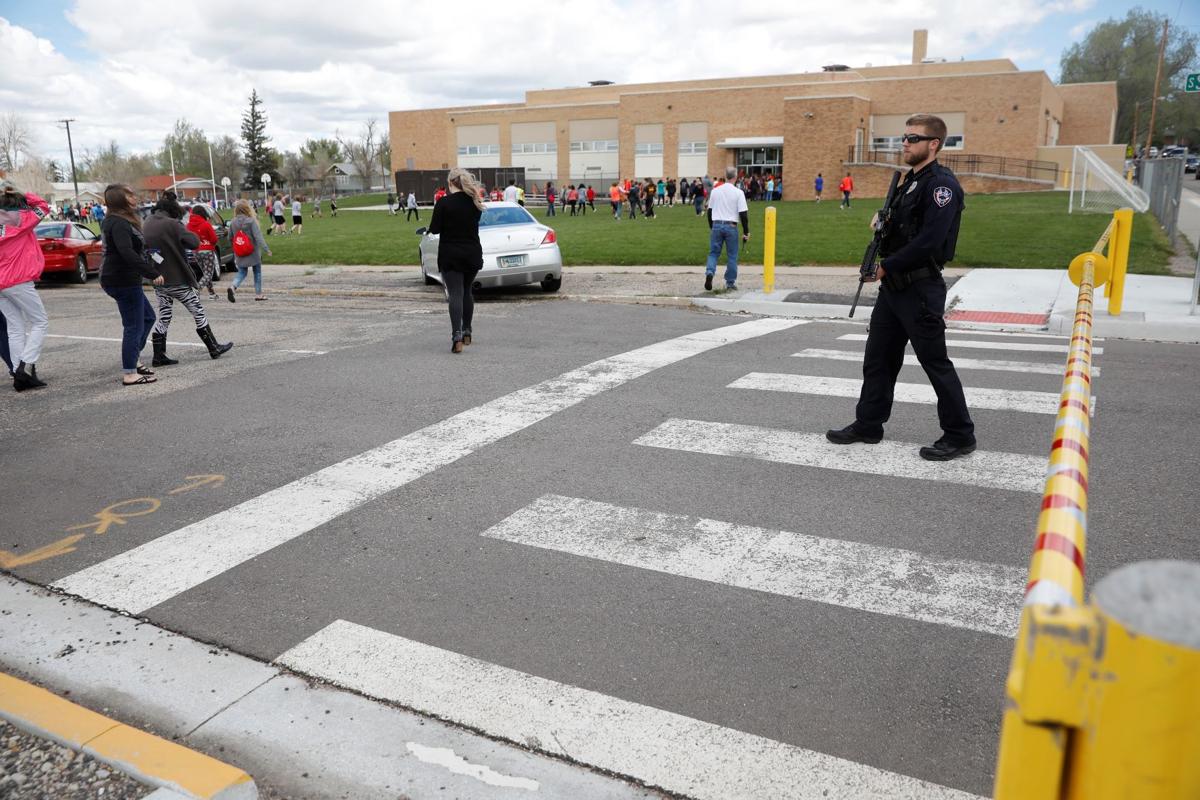 A bomb threat prompted the evacuation of Dean Morgan Junior High on Friday afternoon, the Natrona County School District said.
Staff and students were not harmed in the incident. The school was fully evacuated by about 1:15 p.m., district spokeswoman Tanya Southerland said. By 1:30 p.m., Casper police said officers had cleared the building and were allowing students to return to class.
No device was recovered, Southerland said. Authorities were still investigating the source of the threat.
Parents lined up outside the school to pick up their kids, filling nearby sidewalks and streets with parked cars. Several of the district's school resource officers were on the scene and had partially closed a small street behind the school.
Officers took a person of interest into custody, Southerland and Casper Police spokeswoman Rebekah Ladd told media outside of the school. They declined to provide details of the person, including whether he or she was a student. The person was arrested without incident.
The students evacuated the school and proceeded to a nearby rally point, per district protocol.
Southerland previously said she believed a student brought the threat to the attention of authorities. But she and Ladd later told media that they were investigating how the threat was made and how it was reported to authorities.
Ladd said early Friday afternoon that the agency was not yet prepared to release the age of the person in custody.
A dispatch log indicates that police were sent to the scene by 12:50 p.m., Ladd said. However, that may not necessarily be reflective of the time police first arrived.
As parents and students walked out of the school, one pair stopped to talk to reporters on the corner of 15th and Elm streets. The student, who said she was an eighth-grader, said she wasn't scared by the threat.
"I'm kind of used to it," she said.
Sign up for our Crime & Courts newsletter
Get the latest in local public safety news with this weekly email.