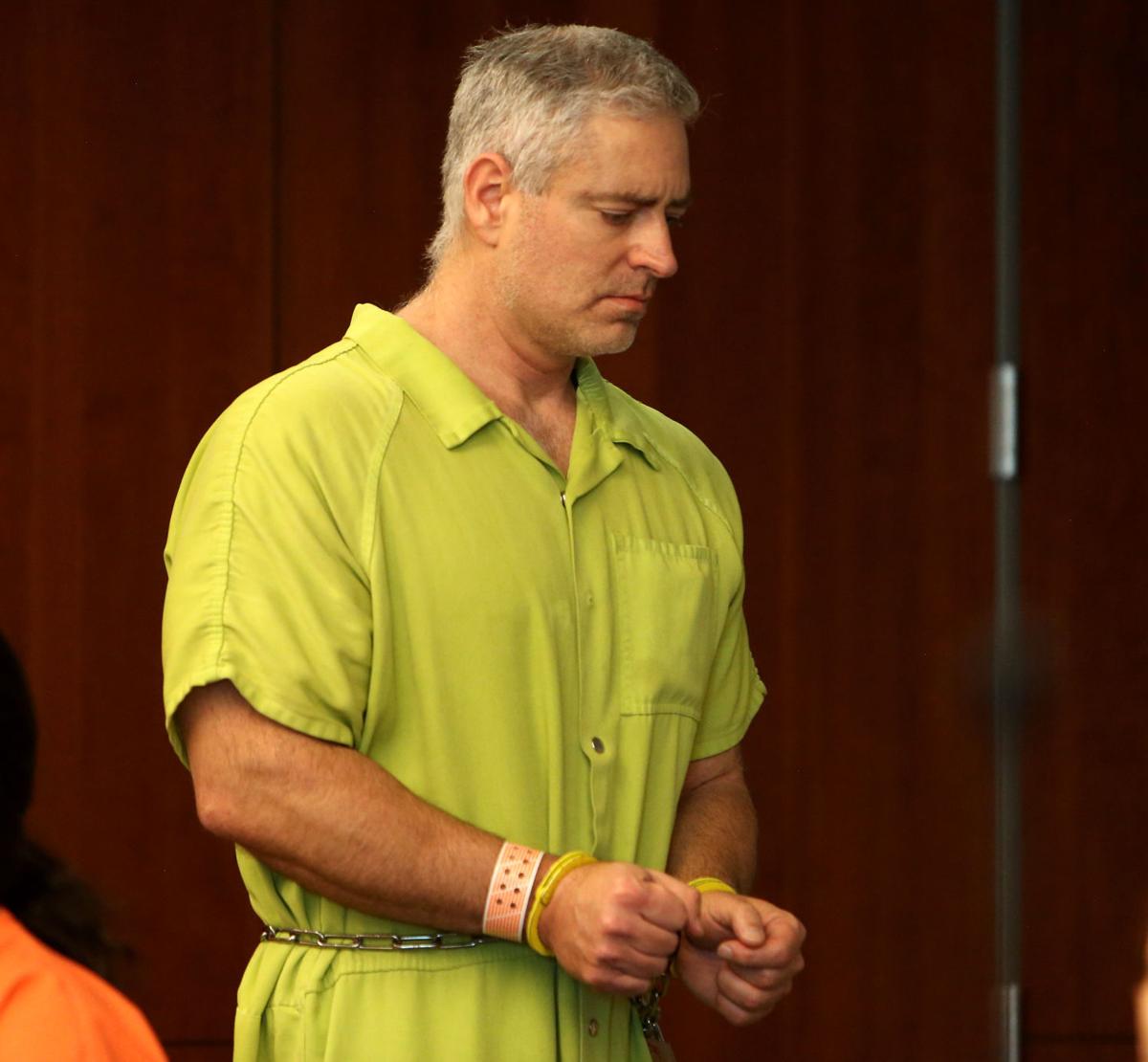 Paul Harnetty sat motionless in Natrona County District Court as a clerk read out the verdict in his case.
Five times she said, "Not guilty." The courtroom audience, numbering 27, was silent. Then came count six, a charge of second-degree sexual assault.
"Guilty," the clerk said.
People began to gasp. Some murmured in approval as the clerk announced the verdict for the next charge: guilty.
After deliberating for six hours, jurors found the one-time Casper gynecologist guilty of assaulting two patients during medical exams. They acquitted him of six other charges.
Judge Thomas Sullins ordered Harnetty into custody, saying he thought the doctor might try to flee or could pose a danger to the community if he were to remain free on bond.
"I can sleep tonight," said one of the women who testified against Harnetty during the five-day trial.
A total of six female patients testified this week that Harnetty touched them during physical examinations in ways that were unusual and made them feel uncomfortable. The women said that Harnetty's exams were different from those they had experienced by other doctors. Some women said he touched their genitals without gloves while others said he rubbed them in ways that didn't seem to be part of a medical exam.
Prosecutor Kevin Taheri said he did not yet know what sentence his office will seek for Harnetty.
"It was a tough job for the jury," the prosecutor said. "We think they thought hard about it."
Defense Attorney Don Fuller said he thought the case hadn't been properly charged. Prosecutors should have charged Harnetty under a Wyoming law that specifically names doctors and would have provided him the opportunity to make a medical defense, Fuller said.
Harnetty's legal team will be appealing the case, Fuller said.
"We won't be satisfied until the remaining two counts are discharged by the supreme court," he said.
One woman, who had previously been in a consensual relationship with Harnetty and whose testimony resulted in a second-degree sexual assault conviction, said: "Just because somebody says yes once, doesn't mean (they say) yes forever."
In Friday's closing arguments, prosecutor Kevin Taheri said Harnetty abused his power in order to assault the women.
"Every woman in this case allowed him to put his hands where he did because he was a doctor," Taheri said.
An expert witness for the defense was biased in her testimony that the women's initial reports to law enforcement might be indicative of typical medical examinations, the prosecutor told jurors. Taheri also said the initial disclosures did not fully describe Harnetty's actions, citing a psychologist's testimony that disclosure of sexual assault is often a process.
The prosecutor said an allegation of a previous consensual relationship with a patient and two more allegations of not using gloves during exams indicated that the doctor was sexually motivated during the incidents described by alleged victims in the case.
After Taheri's argument, defense attorney Don Fuller told jurors that the law Harnetty was charged under was intended to be used to convict teachers and custodians, not doctors.
Fuller admitted that his client had acted improperly by engaging in a consensual relationship with a patient. He, however, denied criminal conduct and asked jurors to protect Harnetty from being convicted on charges that he characterized as unproven.
"Your job here isn't to like Dr. Paul Harnetty," the defense attorney said. "You all swore an oath to protect him."
After Fuller sat down, Taheri spoke once more, saying he would call on jurors to find a conviction on all eight counts in the case.
"Find the truth. Come out of that jury room. And tell it," the prosecutor said.
Harnetty is no longer licensed to practice medicine in Wyoming, having voluntarily relinquished his Wyoming physician license in October 2016, after the state medical board began an investigation against him for wrongful practice.
Follow crime reporter Shane Sanderson on Twitter @shanersanderson