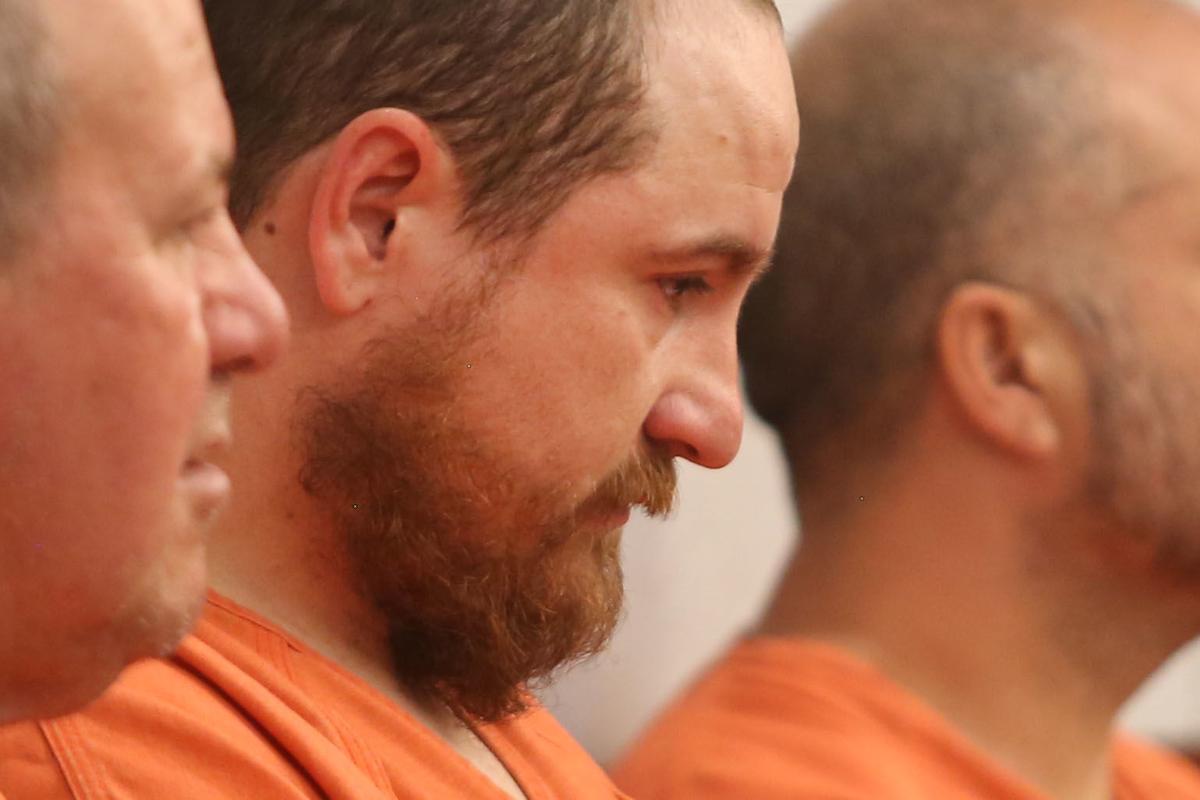 A Casper man on Wednesday admitted to abducting a girl this summer from a south Casper lawn, before exposing himself and attempting to molest her.
Joshua T. Hicks, 32, made the admissions in Natrona County District Court as part of his guilty plea to a single count of aggravated kidnapping. Hicks' plea means he will serve decades in prison for the child abduction, which this summer sparked an 18-hour law enforcement search that closed with Hicks' confession to a Casper police detective.
A deal that Hicks struck with prosecutors calls for him to serve at least 30 years in prison. Prosecutors will be able to ask at his sentencing next year that he serve at least 55 years in prison.
In exchange for his guilty plea, prosecutors also agreed to dismiss two other felonies he faced: a single count each of second-degree and third-degree sexual abuse of a minor.
Although prosecutors dismissed the sex crimes, the kidnapping plea was made aggravated by charging language that states Hicks attempted to commit another felony as part of the crime: in this case, sexual abuse. Lawyers were unsure Wednesday whether Hicks would have to register as a sex offender.
You have free articles remaining.
Hicks at the Wednesday hearing told Judge Catherine Wilking in near whispers that he took the girl in his pickup from outside a south Casper apartment complex in order to sexually abuse her. Hicks said, in front of a 14-person audience largely composed of law enforcement and the child's family, that he masturbated in front of the girl and tried to touch her genitals. She fought him and he stopped, Hicks said.
The case dates to July 3, when police said in a series of news releases that a man abducted a young girl from a lawn near Southwest Wyoming Boulevard and sexually abused her. He then dropped her in the area of the apartment building and left in a truck, according to police.
After the girl reported being abducted, police reviewed security camera video footage and began searching for a GMC pickup. After 18 hours of searching by local, state and federal agencies, law enforcement located Hicks' truck.
In a police interview on Independence Day, Hicks told a detective he spotted the girl — who was, according to the documents, no older than 5 — playing outside, according to court documents filed by prosecutors in support of the charges. Hicks said he pulled her in his truck, where he masturbated and put the child's hand on his genitals, according to the documents.
In court documents, prosecutors say Hicks has abused children before. Hicks, court documents state, told the detective in the post-arrest interview he has twice before masturbated in front of young children. The documents state he said he has also — unbeknownst to the children — masturbated while watching young children playing in public.
Hicks' record also indicates he had previously been suspected of a sexual crime, which was charged as a misdemeanor and later dismissed.