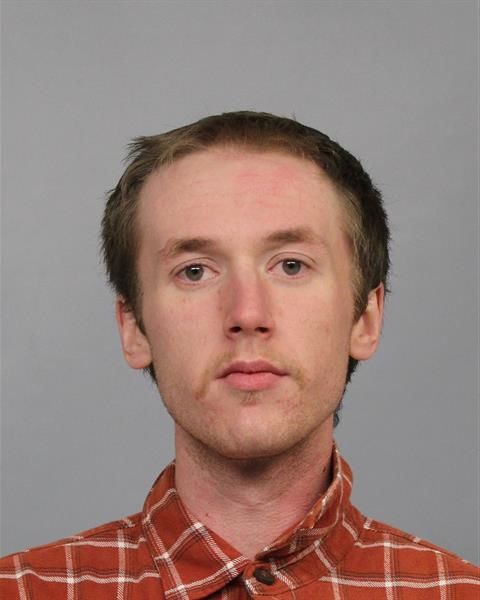 A Casper man admitted Tuesday afternoon in federal court to stealing a pizza delivery driver's idling car last year from outside a First Street restaurant and then firing a gun to scare away the pursuing victim.
Isaac Dorman, 22, made the admissions by video conference while entering guilty pleas to three felonies that are expected to imprison him for 15 or more years. In addition to a count each of carjacking and discharging a firearm in connection with the carjacking, Dorman pleaded guilty to a single count of aiding and abetting the theft of a shotgun from a local store about a week prior to the auto theft.
In exchange for Dorman's guilty pleas, prosecutors agreed to dismiss a robbery charge and an additional gun crime allegation. Although lawyers haven't agreed to recommend the same sentence for Dorman, prosecutors will ask — as is typical in federal plea deals — that his sentence be somewhat reduced from the time he would have face if he had been convicted at trial.
During the afternoon hearing, which Judge Scott Skavdahl held by video due to the COVID-19 pandemic, the judge estimated that federal sentencing guidelines could call for Dorman to serve at least 14 years, 9 months and up to 15 years and 11 months. Assistant U.S. Attorney Stuart Healy noted shortly after that he could ask for additional time on the basis of an alleged attempt to obstruct justice last summer during the multi-day crime spree.
When Skavdahl asked Dorman about the crimes, Dorman said that he and another man — identified in charging documents as Tiedon Zufelt, 20, who has pleaded not guilty in the case — on Aug. 28 stole the Chevrolet Cruze after spotting it idling outside the restaurant. When the man yelled "stop" after them, Dorman said, he fired the gun to scare the car's owner.
About five days prior to the carjacking, Dorman said, Zufelt stole a shotgun from inside a Casper store. Dorman drove him away from the scene.
Dorman is scheduled to appear in court for sentencing on June 19. Zufelt faces six felony counts in the case. He pleaded not guilty in January and awaits trial.
The case has been public knowledge since August, when Casper police announced they had arrested the two men. Police said at the time of the arrest that that Zufelt rammed a police cruiser with the Chevy the first time that cops caught up with him.
Prosecutors initially charged the men in state court. In January a federal grand jury indicted the men and the Natrona County District Attorney's Office dismissed the state charges.
Dorman was wanted in Larimer County, Colorado, at the time of the crimes for skipping bond in a similar case. Authorities there allege that in May he helped a woman steal an idling Subaru from outside a gas station. He faces four felonies and a misdemeanor in that case, which remained open Tuesday evening.
Sign up for our Crime & Courts newsletter
Get the latest in local public safety news with this weekly email.