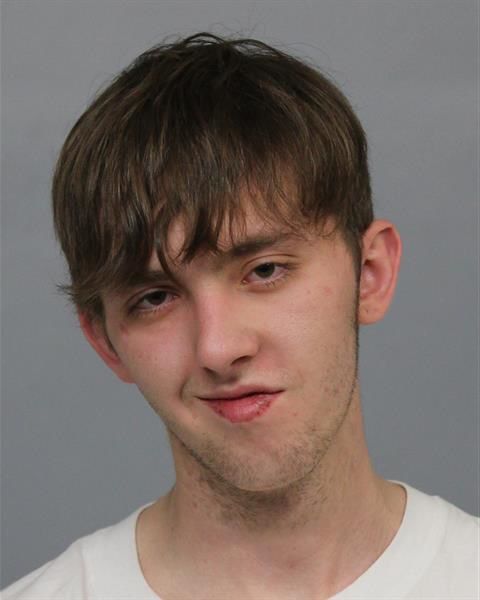 A Casper man on Friday in federal court admitted to stealing a delivery driver's idling car with a gun inside last year as part of a multi-day crime spree.
Tiedon Zufelt, 20, made the admissions by video in federal court as part of guilty pleas to three felonies: carjacking, firearms theft and using a weapon in a violent crime. In exchange for his pleas, prosecutors agreed to limit their sentencing argument to the low end of federal guidelines — anticipated to be between nine and 10 years — and to dismiss three other felonies in the case.
During Friday's afternoon hearing, Zufelt told Judge Scott Skavdahl that he and his codefendant — Isaac Dorman, 22 — took a delivery driver's Chevy sedan in August from outside of a First Street pizzeria. Dorman, Zufelt acknowledged, fired a gun toward the delivery driver to dissuade the man from foot pursuit.
Dorman made a similar admission last month, when he pleaded guilty to three felonies.
Zufelt told the judge on Friday that he found a gun inside the car, and as police pursued him, he grabbed it. That gun gave him confidence to carry out the crime, Zufelt said, as part of his guilty plea to the use of a firearm charge.
About a week before the carjacking, Zufelt walked into a Casper firearms dealer and took a shotgun off the shelf, Zufelt admitted to Skavdahl. He ran out of the CY Avenue store and to an idling car, which Dorman drove from the scene, Zufelt said.
Assistant U.S. Attorney Stuart Healy said at the afternoon hearing that his calculations indicate federal sentencing guidelines will call for a sentence of 51 to 63 months' imprisonment, plus an additional five years for the use of a firearm charge.
Skavdahl said the court's calculations anticipate a 57- to 71-month guideline recommendation in addition to the five-year gun crime sentence.
When a pre-sentence report comes back with a final set of guidelines, Healy said, he will — as a condition of the plea deal — ask for the lowest number recommended by that report.
Craig Silva, the defense attorney appointed to represent Zufelt, meanwhile, will likely be able to argue that the judge grant a downward departure from the guidelines.
Skavdahl is scheduled to sentence Zufelt on Aug. 5. Dorman, the codefendant, is expected to appear for sentencing June 19. The plea deal in his case anticipated guideline recommendations calling for a minimum prison sentence of about 15 years.
The case has been public knowledge since August, when Casper police announced they had arrested the two men. Police said at the time of the arrest that Zufelt rammed a police cruiser with the Chevy the first time that cops caught up with him.
Prosecutors initially charged the men in state court. In January, a federal grand jury indicted the men, and the Natrona County District Attorney's Office dismissed the state charges.
Dorman was wanted in Larimer County, Colorado, at the time of the crimes for skipping bond in a similar case. Authorities there allege that in May he helped a woman steal an idling Subaru from outside a gas station. He faces four felonies and a misdemeanor in that case.
Sign up for our Crime & Courts newsletter
Get the latest in local public safety news with this weekly email.