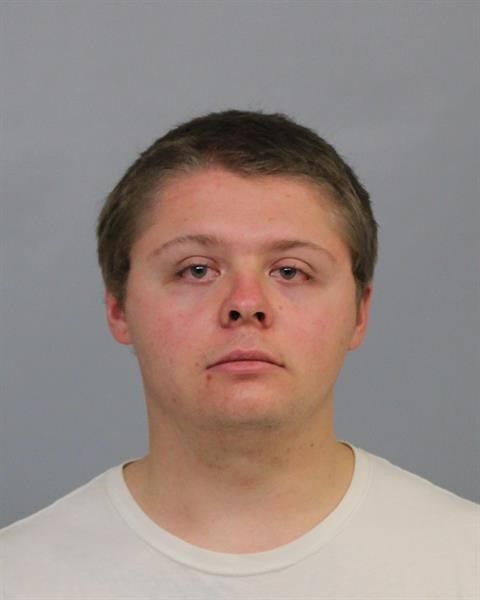 A Casper man charged with sexual abuse of a minor and making and possessing child pornography pleaded not guilty Wednesday in Natrona County District Court. Christopher Petty, who told a judge in November he worked at the Wyoming Women's Center as a Department of Corrections employee, is out on bond awaiting a trial.
Petty is charged with five felonies: sexual exploitation of children, two counts of sexual abuse of a minor, and possession and making of child pornography. All counts stem from one incident in 2014, when Petty is accused of forcing someone who was 14 years old into sexual intercourse and recording the encounter.
Casper police received a report of child pornography from one of Petty's former co-workers in March, prompting an investigation by the Natrona County Sheriff's Office. The person who reported it said they had seen a video depicting Petty and another woman he recognized, according to an affidavit signed by a sheriff's investigator.
Interviews with Petty and others allege that in July 2014, when Petty was 18, he and two friends invited three freshmen from their high school over to one of their homes. Petty and his friends provided alcohol and later started to pressure the women to undress, the document states.
One of the victims told an investigator she felt she had no option, and she didn't know how she would get home if she didn't comply. In another interview, a victim said she thought she "had to do it to get home" and described the entire night as "extremely intense," according to the affidavit.
The three victims said in interviews that Petty and his friends asked them to perform various sex acts, the sheriff's investigator reported. One told investigators that she noticed Petty holding an iPhone while he was sexually abusing her, but he denied recording.
In an October interview with investigators, Petty said he had sex with one of the victims and filmed it, the affidavit states. He said he kept three videos in a PIN-protected app on his phone.
One of the victims said in an interview that Petty asked her to have sex again in 2016 and she refused. He allegedly told her he would "just watch the videos," showing her he had several of her stored on his phone, the affidavit states. The victim told investigators she told Petty to delete the videos in front of her, and a later search of his phone did not locate them.
Petty admitted in a March 2020 Snapchat conversation with one of the victims that he had recorded a video, showed it to friends and sent it to someone else. One of the videos described by investigators shows Petty dropping the phone and voices can be heard telling him not to record and saying that they were in pain, the affidavit states.
During his initial hearing in November, Petty said he worked for the Wyoming Department of Corrections at the Wyoming Women's Center in Lusk. He told investigators he keeps another home in Lusk where he stays on working days.